Boys Town Alums-Turned-Soldiers Write Home in "Letters"
Randall Murphree

AgapePress

2005

7 Oct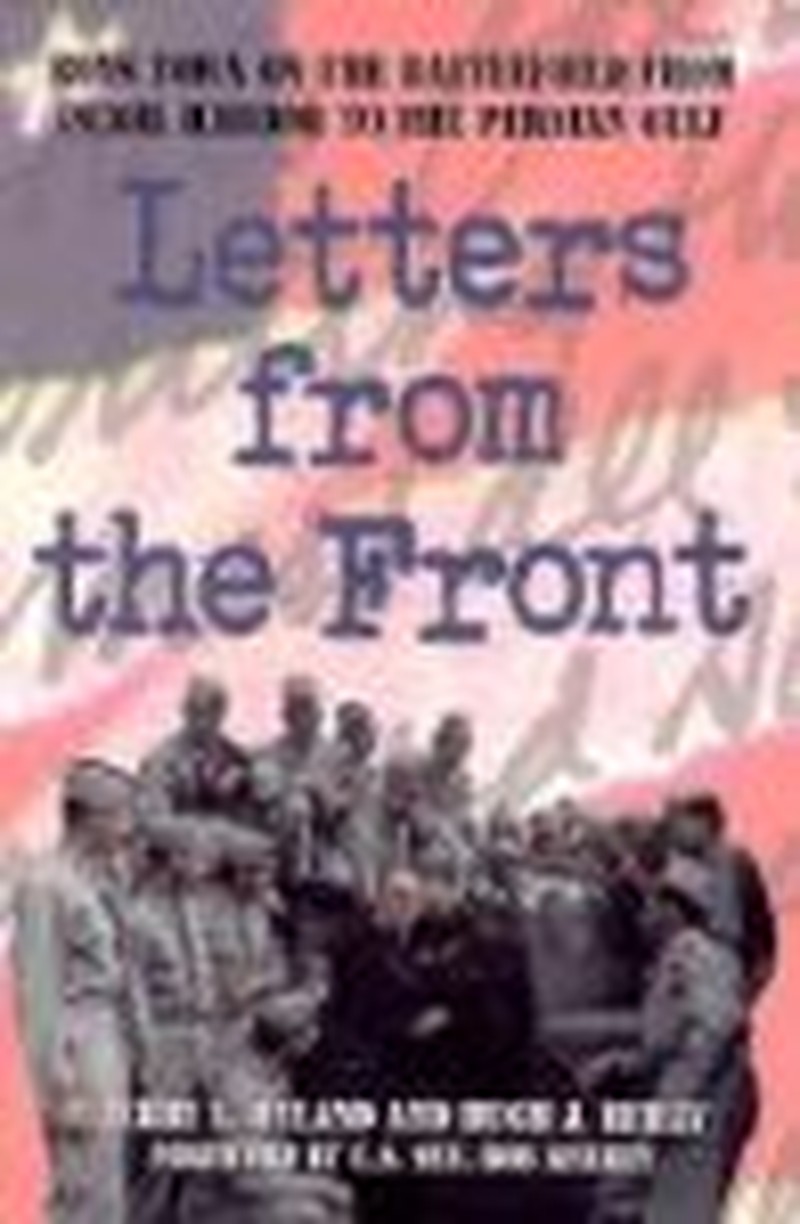 Title:  "Letters From the Front"
Author:  Terry L. Hyland and Hugh J. Reilly
Publisher:  Boys Town Press
During times of war, moms and dads wait and hope. They watch eagerly for the postman every day, praying for a letter from a son or daughter at war. Such letters are treasured, often sprinkled with tears, and read again and again.
Ironically, there's a whole host of heroes whose letters from the front never say, "Dear Mom." Instead, they begin, "Dear Father Peter" or "Dear Monsignor" or "Dear Boys Town." These patriots are among the men and women who grew up at Girls and Boys Town (GBT).
Journalists Terry Hyland and Hugh Reilly selected many of those soldiers' letters to provide the framework for "Letters From the Front" (Boys Town Press, 1995). One such letter was written by James Burns. Orphaned at age 14, Burns had come with his two little brothers to Boys Town in 1935.
Only eight years later, Burns was with the U.S. Army in Italy. "Letters From the Front" quotes from his October 9, 1943, letter to Father Flanagan:  "I have been wounded once, which was a minor wound and received a Purple Heart medal. I'll send it to you to keep for me until I get back to the States."
The Purple Heart made it home, but James Burns didn't. He was killed in action four days later, one of 40 Boys Town men who died in World War II.
"Letters From the Front" encompasses the horrors of war, the heroism it engenders, the hope that fuels a soldier's sacrifice, the home ties that endure and the history of Girls and Boys Town. The 88-year-old institution is arguably the nation's premier group home for kids in need.
The authors begin this moving narrative with threads of individual stories like that of Burns, then weave those threads together with accounts of the GBT alums' military service. The result is a rich tapestry that shows the strength of the boys and girls who live at GBT, the heart of GBT personnel and the patriotic ideals instilled in their students.
The young men and women at GBT campuses are given a new lease on life, and they don't take it for granted. For them, hope may be harder to come by, but once they grab onto it, they cherish the American freedoms that give them another chance. And they're willing to fight for those freedoms.
The average stay of a student at GBT these days is 18 months, much shorter than it once was. Furthermore, today's societal changes – rampant drug use, latch-key kids, more juvenile delinquency – affect the makeup of new residents at GBT. Many of them are referred by the courts. Even so, many are eventually able to return to their families, always a prevailing GBT goal.
The first Boys Town campus was founded near Omaha, Nebraska, by Father Edward Flanagan in 1917. Girls were first accepted in 1979, and today make up almost half the population. The Nebraska campus is home to about 575 young men and women. It is the largest of 19 GBT centers in 15 states and D.C.
Boys Town High School graduates about 70 seniors each year, and some 30 percent go into the military. The life-and-death letters in Hyland and Reilly's book represent thousands of BTHS grads who have served with courage and distinction in the U.S. military.
Some 70 alumni serve in Iraq and Afghanistan today. At the July 2005 GBT alumni convention, one moving moment honored the memory of U.S. Army Sgt. Huey Fassbender, an alum who was killed with six other soldiers when an explosive device struck their vehicle in Baghdad earlier this year.
In the big picture, the Girls and Boys Town story highlights an inspiring and encouraging model of how kids who would ordinarily be discarded or ignored by society can find a purpose in life when they're given love and opportunity. Their military service, recorded in "Letters From the Front," is solid evidence of their strength and character.

© 2005 AgapePress.  All rights reserved.  Used with permission.