"Calling of Jujubee Forthright" a Delightful Ride
JoAnne Potter

AgapePress

2006

1 Jul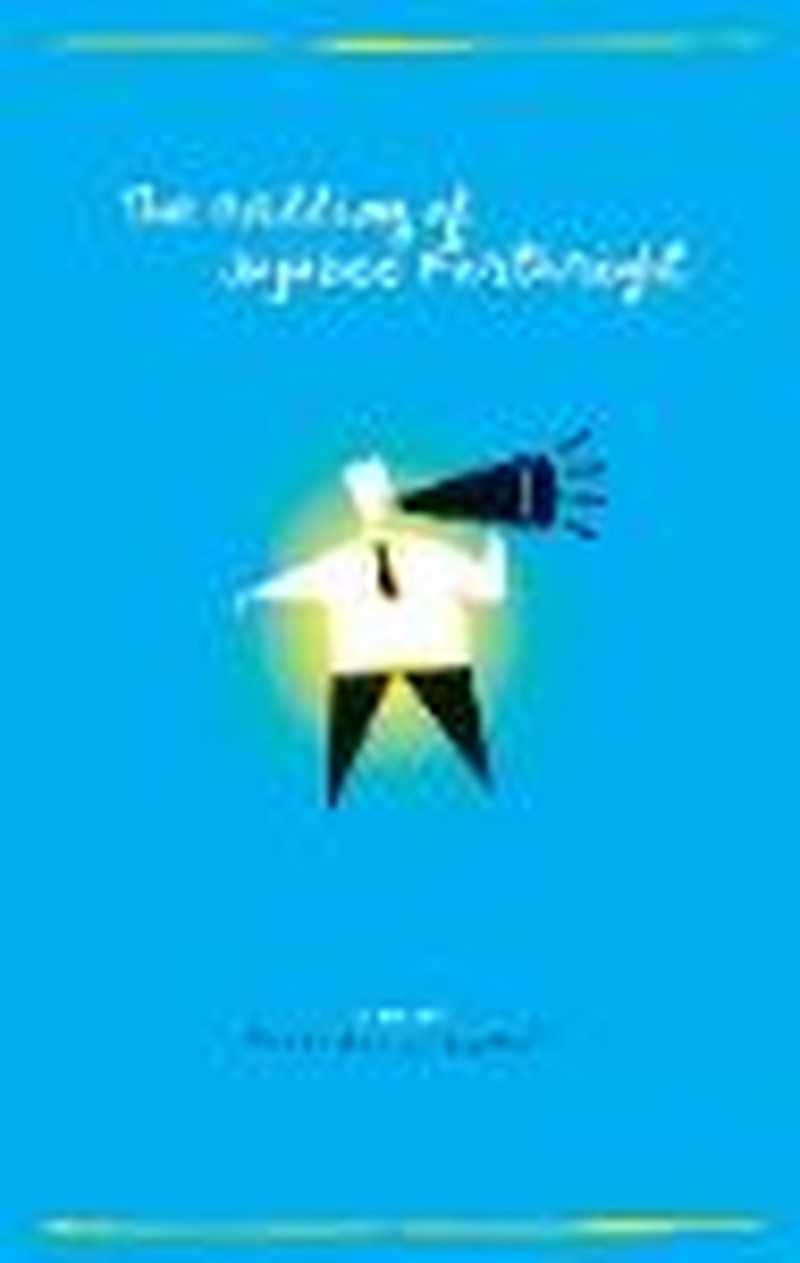 Author:  Scott Philip Stewart
Title:  "The Calling of Jujubee Forthright"
Publisher:  Faithwalk Publishing
Some stories start slow, but not "The Calling of Jujubee Forthright" (Faithwalk Publishing, 2006), Scott Philip Stewart's new novel – a modern-day rendering of the Parable of the Pharisee and the Sinner in a Georgia setting.
Stewart's delightfully improbable characters from Medlyn, Georgia, begin with the narrator, David (a.k.a. "Diogenes" or "Dewey") Hazelriggs, a depressed philosophy professor, self-proclaimed cynic, driver of a '62 Big Healy 3000, and author of his "hymn to misery" ironically named "Honest to God."  He meets his counterpoint in five-foot, 300-pound auctioneer Jimmy Jack B. ("Jujubee") Forthright who has a prosthetic leg and a fresh calling from Jesus Christ to auction off salvation to the lowest bidder.  Mutual friend Franny Fuller introduces them when she shows Diogenes her most recent auction acquisition, a giant prophetic lawn gnome.  If you don't believe it's prophetic, just peek at it under the shadow of Fanny's shawl.  It's eyes glow; they really do – and all that within the first 13 pages.
Jujubee is really a study in contrasts.  There are two Medlyns:  the sophisticated academia from which Diogenes/Dewey springs, and the down home Medlyn, home of the Monstravaganza Tractor Pull.  There are also two colleges in town: high-toned Wentworth, where credentials are king, and the Bible School of the Fundamental First Church, where legalism reigns – and as Stewart says, where the "fun" has disappeared from "fundamental," leaving only the "mental."
Stewart says this contrast, neatly set up early in the novel, represents two "very distinct impulses" in him.
"Diogenes captures the part of me that stands ready to dismiss it all as trivial, to be the first to say, 'What difference does it make?'  'Who cares?'" the author says.  "But then there's Jesus with the response to the question.  It all matters; ergo, everything can hurt me.  Hence, the cross.  And, what's more, it's the things that matter least that matter most in the end.  It was Jesus' way of turning everything upside down – the last shall be first, the master must be the servant, the Messiah must suffer."
Therefore Diogenes and Jujubee, in the company of fun and quirky folks like Banana Barney Fosters and Peanut Butterbean, go on the salvation trail together.  Their way, however, is not smooth.  First, Jujubee misreads his calling and tries to enroll in Medlyn's colleges.  When that fails, he takes to the road.
"If we sit around waiting 'til everything's in order before we step out with ears to hear and hearts to feel, we'll probably wait too long and we'll miss the point," says Stewart, "the point being that it isn't about me at all.  It's about Jesus."
As he steps out, Jujubee looks increasingly like Jesus, recognizing divine encounters even at the Stop-N-Hop, where he finds a fierce-looking former newspaper delivery man with a mullet and a three-day-old beard browsing the pornographic magazine rack. Here Stewart's skill shines. In minutes and without a trace of preaching, Jujubee empathetically invites him to "Follow me" – and he does. In these fine moments, Stewart reveals his own heart.
"The great discovery of my life was that God's grace truly is sufficient," he shares.  "I guess what I had to say in Jujubee is that the thing about grace and judgment is that none of us is in a position to judge – not so much because of whom we are or are not, but because of what we know and know not."
In the end, of course, Jujubee, his calling, and his companions all come to their anticipated, happy, and eternally secure end.  Stewart does it, however, with rare, inventive word play completely devoid of worn-out church phraseology. His characters, full of excitement and humor, aim higher. Stewart expresses it like this:
"The kingdom purpose in telling this story is to strike the middle way between an irrelevant academic version of the gospel and a legalistic one – between the poles of liberalism and legalism lies the heart of Jesus' kingdom message, a church with a head and a heart in good proportion and the undying, unfailing love of God who is ever at work around us and in us to renovate, not whitewash, the tombs that are our fallen self."
In "The Calling of Jujubee Forthright," Scott fulfills this purpose and makes the trip a delightful ride.

© 2006 AgapePress.  All rights reserved.  Used with permission.