Captivating "When Crickets Cry" Leaves Reader Wanting More
Eriq Wegfahrt

Infuze Magazine

2006

20 May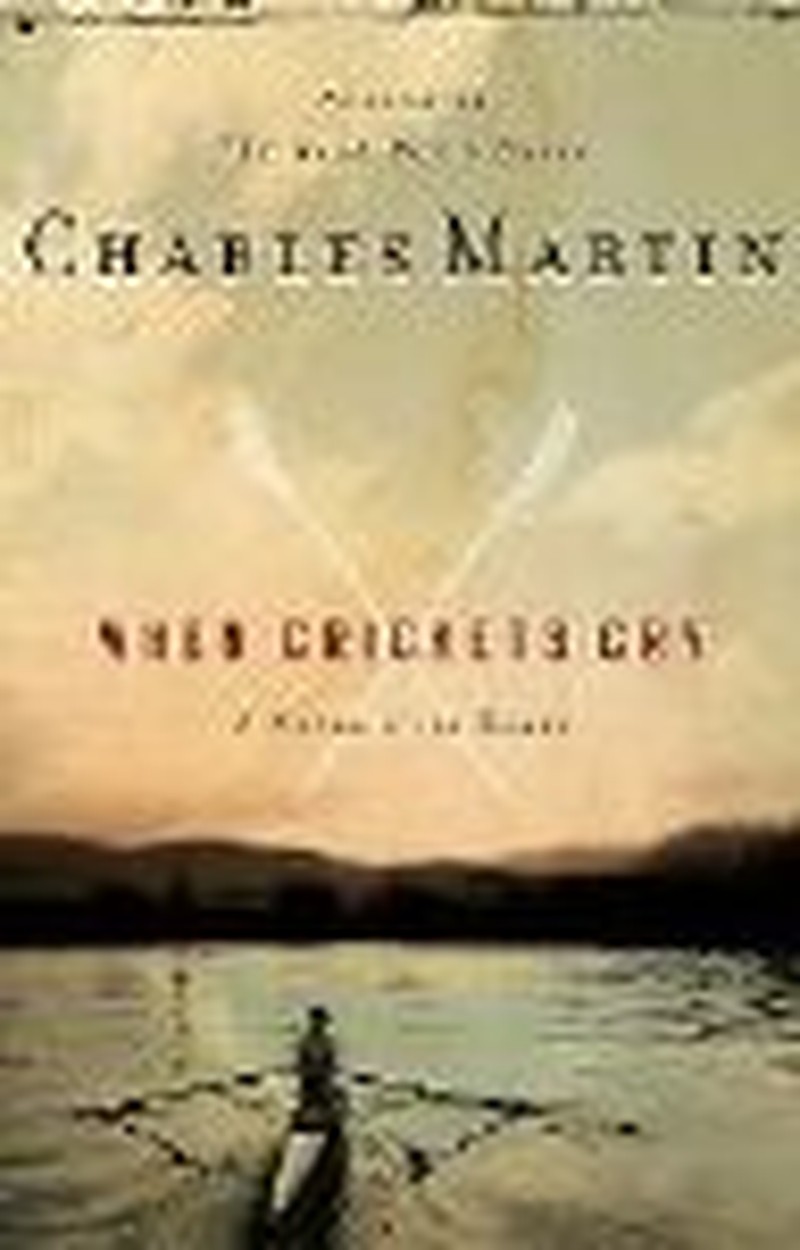 Title:  "When Crickets Cry"
Author:  Charles Martin
Publisher:  WestBow Press
In the introduction letter from WestBow Press for Charles Martin's upcoming book "When Crickets Cry," the author is described as a "rising star in Southern Fiction." Now call me ignorant, but I really was not sure how to take that, not knowing exactly what Southern Fiction is supposed to be, and actually began reading with a little trepidation. Within a few chapters, however, all I could think of was what an excellent work of art "When Crickets Cry" is, giving nary a thought to any categorization.
Granted, though this is only Mr. Martin's third book, he has made quite a splash in the literary world. His debut, "The Dead Don't Dance," garnered rave reviews and is being turned into a made-for-TV movie by Hallmark for CBS. His sophomore effort, "Wrapped in Rain," also gained great acclaim, drawing comparisons to the works of Twain, Faulkner and O'Connor. A pretty nice start to a career.
"When Crickets Cry" is the fictional story of Annie, a little girl in a small Georgia town, selling lemonade to raise money for her own heart transplant. After meeting Reese, a mysterious, hermit-like personality and our main character and narrator, a complicated string of events begin unfolding that will change everyone's lives forever. Also in key roles are Annie's Aunt Cindy, who raises her since the death of her missionary parents, Charlie, Reese's best and only friend, and several of the colorful locals.
Martin takes an unconventional approach to hooking the reader into Reese. Before each chapter, you are unsure whether it will be a continuation of the previous one or a flashback or anecdote that will give a glimpse into this secretive protagonist. Each step draws one in emotionally, and leaves you thirsty for more information. This abstract methodology also provides a smooth vehicle for the writer to earn those Southern kudos – occasionally a chapter will describe in detail how a row boat is built, the town history, different types of wood and insects indigenous to the geographic area or the minutiae of being a heart transplant surgeon and its processes (obviously not just a Southern vocation).
Up front, these may sound like ingredients to a disjointed story, but that is definitely not the case. Martin has a sensitivity, style and skill at cutting to the point in a paragraph that enables him to use each of these asides as a tool to understanding and feeling what is going on in the plot. A rare quality, indeed. You will wonder after reading how Martin could not have included those. They are integral.
As Reese deals with his heartbreaking past so that he can conquer the material and emotional mountains he is faced with, he and we encounter a kind of cleansing. From the frequent quotes from biblical and other classical literature (Shakespeare receives many props) to the far-reaching and often unspoken kindred connection with Charlie, the heart is given a much more laymen's study than medical. As each page turns, another piece to several different puzzles is found, while the finished product is still not revealed enough to ruin the anticipation of what awaits.
The only negative thing I can say about "When Crickets Cry" is that I wish I was still discovering it for the first time. I was sad it was over once I had finished. This book was so captivating that I found myself wanting more. Let's hope with his next release, his publisher will be calling him a star in fiction ... of any kind.

 © 2006 Infuze Magazine.  All rights reserved.  Used with permission.