Make A Wish on Catch a Falling Star
Susan Ellingburg

Crosswalk.com Contributing Writer

2013

26 Jun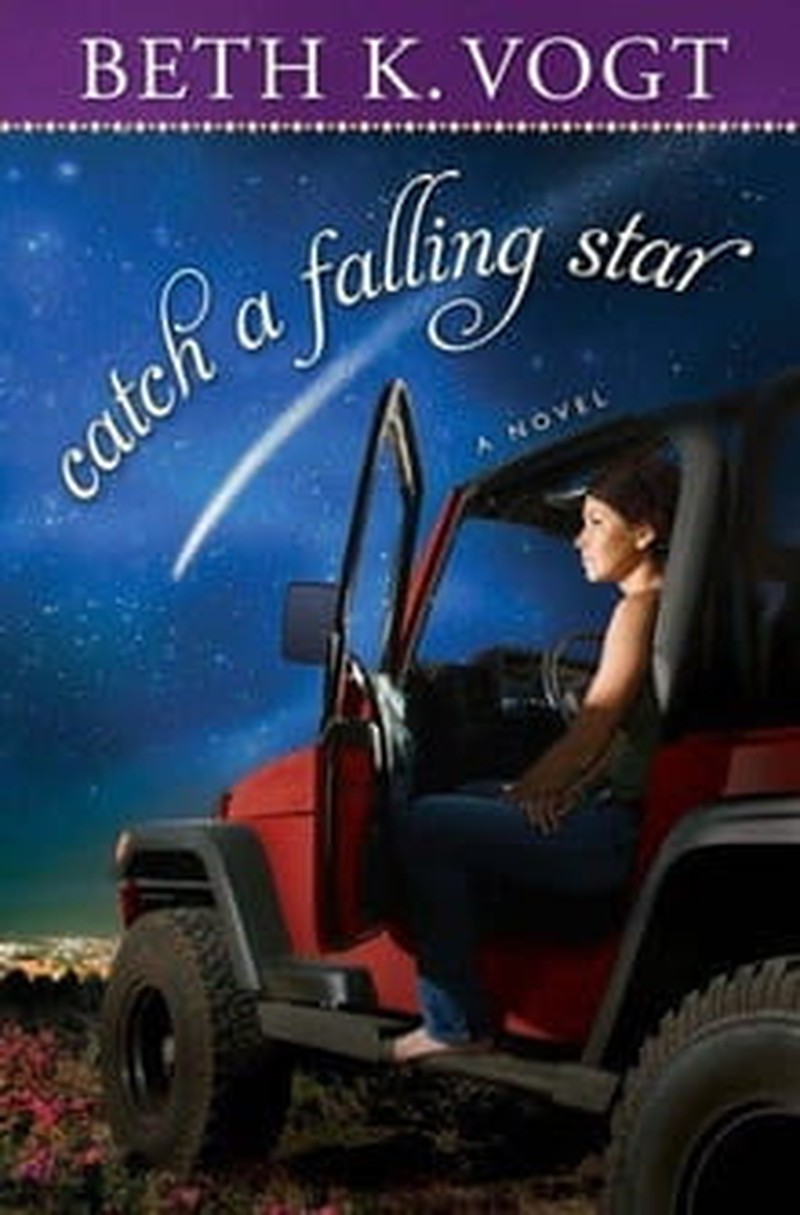 Author: Beth K. Vogt
Title:Catch a Falling Star
Publisher: Howard
Kendall has everything. Well, almost everything. She's a successful family doctor with a thriving practice, a group of close friends, a great place to live, and a devoted . . . dog. Not quite the happily ever after she hoped for, but thirty-six isn't too old for romance, is it? According to Kendall's mother, it is.
She's convinced her daughter is doomed to lifelong spinsterhood. Kendall's sister, of course, is on the fast-track to marriage, as are Kendall's friends. While she's happy for them, Kendall can't help but ask God, "Why them and not me?"
Griffin is an Air Force pilot forced to fly a desk due to a medical condition. The sudden death of his parents made Griffin the guardian of the teenage brother he hardly knows—and who apparently doesn't much care to know Griffin. Their lack of communication is laid bare when Ian has a life-threatening allergic reaction. Fortunately for him, Dr. Kendall is nearby. Unfortunately for Griffin, she's not impressed with his parenting skills. But that's OK: he's not a fan of doctors either.
It doesn't matter if you can see where this is all heading; the fun is in the journey, not the destination. The author said she wanted to write a love story about an older (thirty-something) couple because "I don't believe falling in love only happens in your twenties." It did make a nice change to follow characters who were mature adults, even if they did occasionally act like silly teenagers. Love makes fools of us all, which may help justify a major lapse in judgment on Kendall's part. No spoilers here, but it did stretch the bounds of this reader's belief that a competent doctor would be that careless.
But then, if Kendall did everything right it would be a boring book about an unrealistic—and probably irritating—person. Instead, the people in this story are delightfully human and charmingly real. The story moves along at a brisk clip and neatly weaves multiple plots together; the story line revolving around Kendall's receptionist and her soon-to-be adopted son is particularly compelling. There's more to this story than boy-meets-girl; there's a lot of spiritual growth going on in our characters' lives.
Some of the product placement seems a touch heavy-handed; was it really necessary to call out the name of every restaurant chain the characters visit? Thankfully, Vogt does stop short of the incessant designer label rundowns of everyone's attire so often overdone by chick lit writers. While I may have raised an eyebrow at some characters' fashion choices the descriptions all served to give us a clearer picture of the people wearing those, er, jeggings.
All in all, it was a delightful read. The whole book is full of people you'd expect to meet in church or at the local Jeep dealership. There are a lot of Kendalls out there; many will identify with her struggle to be content in her singleness while everyone around her gets "chosen." Those who haven't been in her situation may come away with a better understanding of their friends whose fairy tale ending is a long time coming. No matter which camp you fall into, don't be surprised if you find yourself wishing you could join Kendall and her friends over a bowl of guacamole at your neighborhood On the Border.
*This Article First Published 6/26/2013