Christ Returns in Final Installment of "Left Behind" Series
Rachel Williams

Contributing Writer

2004

1 Apr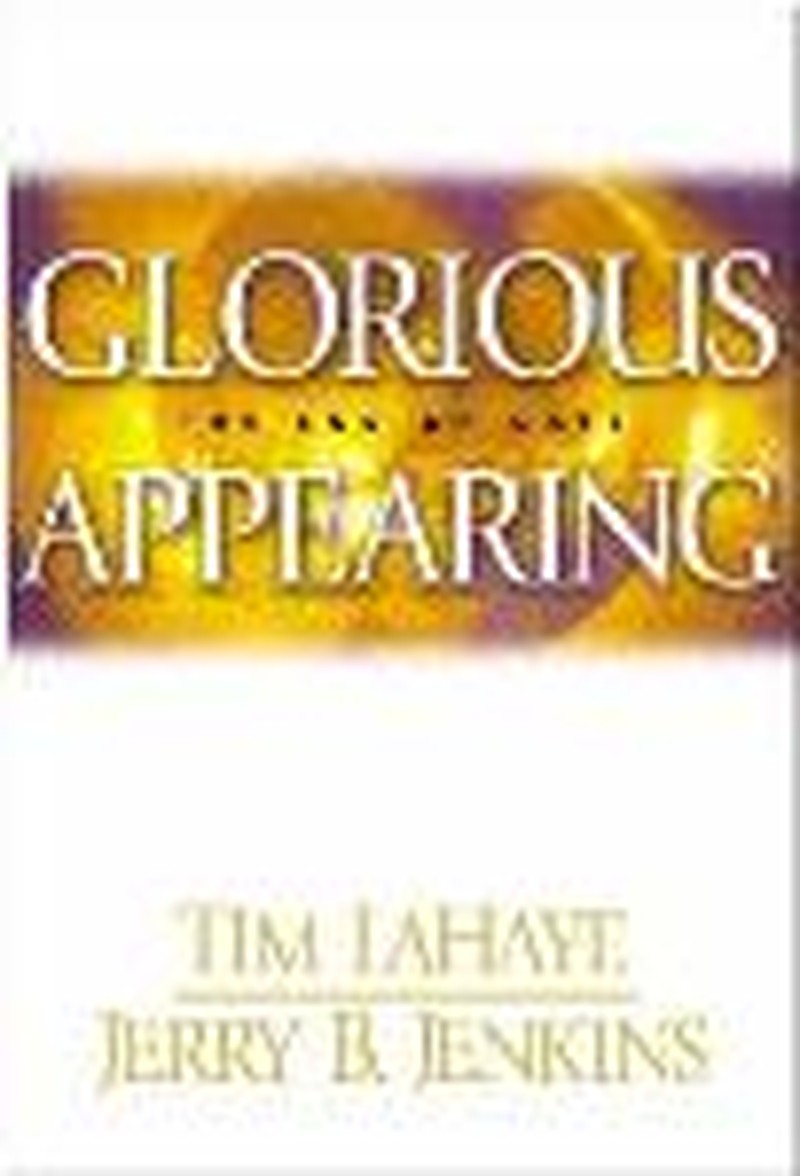 Culminating what is now the best-selling Christian fiction series in history, authors Dr. Tim LaHaye and Jerry B. Jenkins reveal the most cataclysmic, awe-inspiring event the Earth will ever see in "Glorious Appearing" – the twelfth and final installment of their record-breaking Left Behind prophecy-based fiction series. 

Plot Spoiler Warning: in this book, Jesus finally does come back and save the world – specifically, all the Tribulation believers who have been anxiously awaiting His second coming and have lived to see the close of the horrific events the series' eleven previous installments have portrayed.  LaHaye and Jenkins deliver a spell-binding picture of that extraordinary day, a close to the Tribulation story that is truly nothing short of glorious.
"I had quite an experience writing this series, and especially the last book," said Jenkins, in a telephone press conference held March 23.  "There was great trepidation in thinking about how to do justice to what we believe is the greatest story that'll ever happen in the history of the cosmos."
The authors also admit feeling a certain amount of anxiety in approaching such a sacred event and personage as Christ, physically returned to His rightful place as the magnificent king and ruler of all the earth.  They relied almost exclusively on excerpted passages of Scripture for Jesus' dialogue in Glorious Appearing, even in His personal conversations with the storyline's familiar characters.
When questioned about what thought process had gone into using only Biblical passages for Christ's conversation, Jenkins answered, "I was worried … that I would have to answer for this someday myself.  There is so much in Scripture that's about Jesus, about the Messiah, about the second person in the Godhead … the things said about Jesus in Scripture and the things He said about Himself are very powerful, and creative as well. …  He's the living word of God and I was using the written word of God, and so I felt like I was on safe ground there."  Jenkins added that the early response he's received from people who have already read pre-release copies of the book has been that Christ's Scripture-based dialogue is their favorite thing about "Glorious Appearing."
Another absorbing concept Jenkins tackles in "Glorious Appearing" is how Christ will be able to personally connect with all of the millions of believers, alive and newly resurrected, at the time of His return.  The story portrays Christ acknowledging each and every "good and faithful servant," from the Tribulation believers and martyrs to the raptured Christians, all the believers who have lived and died since Christ first came to earth, and the Old Testament heroes of Scripture. 
Jenkins presents two possible concepts in the storyline.  Though the Old Testament faithful are each called up individually – graduation ceremony-style – to Christ's throne, all of the other believers who have lived since His crucifixion are simultaneously honored, yet each person experiences their moment with Christ as a personal, unique moment in time.
"If even the number of martyrs that came out of the tribulation period [alone] number more than 200 million, for Jesus to give [every Christian] even just 30 seconds each would take months or years, I suppose," Jenkins wondered.  "And I started thinking, would we have a supernatural ability to be patient standing in line and not get hungry?  Or would [Christ] do something like we've outlined in the book?"  Jenkins said that he felt that if he believed in prayer – that millions of people could be pray all at once and yet receive individual answers – that the concept of simultaneous but individual physical audiences with Christ was a plausible possibility.
What is most interesting and particularly gripping about "Glorious Appearing" is that the book not only deals with how Christ will judge all those remaining on earth who have not yet accepted Him as Lord, but it also ushers in the dawn of Christ's thousand-year reign as the physical king of the Earth.  LaHaye and Jenkins give us a glimpse into the millennium of peace and fulfillment for God's people here on this planet – how they will relate to one another and to Jesus, what they will eat and where they will live, and other realities of daily life that are fascinating to speculate about.
Don't expect any speculations on the exact date of Christ's return from LaHaye and Jenkins, however.  The authors carefully avoided giving any clues in the story that might lead readers to try to determine a calendar date for when Jesus will once again appear on earth.  
"Jesus Himself said that He didn't even know, that only the Father knew.  We've always felt it was folly for anybody to try to predict, so we very carefully didn't put any dates in," Jenkins explained.  "Christians are supposed to live in light of the imminent return as if it could be today.  But it could be ten years from now, it could be a hundred years from now – the point is, it's coming and we don't know when."
As history has seen the turn of the millennium, the darkness of terrorist attacks, and the recent success of another Scripture-based bestseller, Mel Gibson's "The Passion of the Christ" feature film, the "Left Behind" series has riveted the attention of millions of readers around the globe who are anxious for spiritual meaning and direction.  From the beginning, both LaHaye and Jenkins freely admitted that their series was intentioned as an evangelistic enterprise, and they have seen that purpose fulfilled as thousands of people have come to Christ after reading the series.
"We both had a passion to lead people to Christ," said Dr. LaHaye, in the March 23 press conference.  "That was number one. …  But our dream was to explain the gospel in common sense language to where people could realize it happens to every kind of person, whether you're an FBI director or a schoolteacher, a doctor, or whoever you are – this message is for you. And we have literally heard from thousands and thousands of people … that have had a life-changing experience – many accepting Christ for the first time, many others rededicating their lives to serve the Lord, and many others who just use the book as a tool of evangelism or a way of opening conversations to talk about spiritual subjects.   So we're thrilled with the impact that [the "Left Behind" series] is having in individual lives and for the body of Christ."
Closing out a series that has taken almost ten years to write and has had such an impact on so many lives was understandably an emotional milestone in both authors' lives. 
"I had a similar feeling as I came to the end of each of the books … a relief that the hardest part of the work was done and a bit [of] melancholy because it was the end of the story," Jenkins admitted.  "This was, of course, magnified with 'Glorious Appearing,' as I have been close to these characters for a long time."
However, LaHaye and Jenkins are planning to team up once again for a prequel and sequel to the "Left Behind" series, in addition to each working on individual, unrelated prophecy-based fiction titles.  First, the prequel will take a look at the pre-Rapture lives of antichrist Nicolae Carpathia, pilot Rayford Steele, Cameron "Buck" Williams, and other primary "Left Behind" characters.  The sequel, not due out for a couple of years, will focus on the prophecies regarding the time when Satan will be loosed to once again wreak havoc on the nations at the end of Christ's thousand-year reign on earth.