Co-Authors Stir Imagination With Sci-Fi
Randell Murphree

AgapePress

2005

22 Sep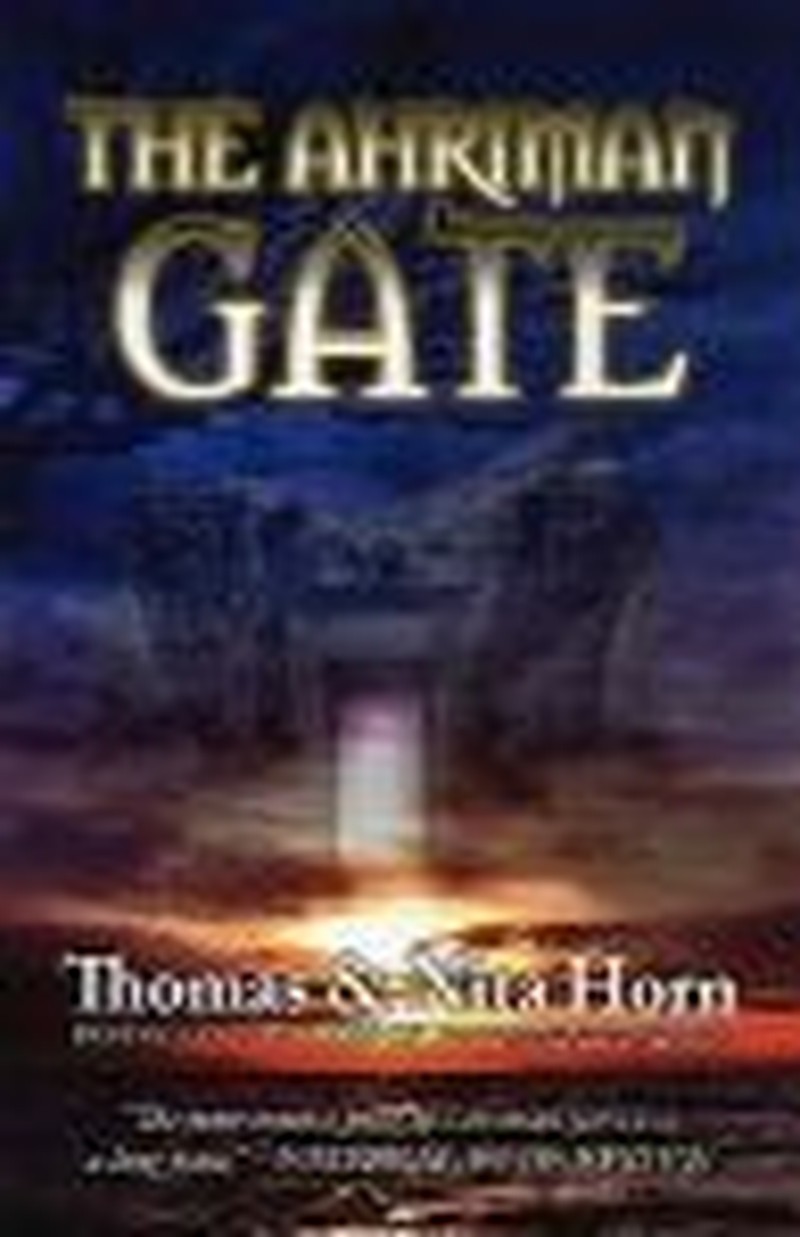 Title:  "The Ahriman Gate"
Authors:  Thomas and Nita Horn
Publisher:  VMI Publishers
It's fascinating fiction and I sincerely hope it is just that – fiction! Genetically modified creatures, spiritual alien forces, a clandestine government research project and a sinister kidnapping – somehow, it all sounds too much like today's headlines.
The storyline in "The Ahriman Gate" (VMI Publishers, 2005) is, indeed, science fiction. However, Thomas and Nita Horn, the husband-wife co-authors, assure us that the scientific technology and the spiritual speculation woven into their harrowing tale reflect the realities of advancing sciences and the incalculable possibilities of biblical prophecy. The Horns' credentials give the reader cause to pay attention.
Joe Ryback, protagonist in "The Ahriman Gate," is a Marine whose father, a lieutenant colonel, was murdered. The mysterious death was never resolved, so Joe is bent on finding the truth and avenging his father's death.
The story opens with Joe running for his life, heart "pounding like a hammer" as he tumbles into a dump trying to escape the unknown creature pursuing him along the Columbia River in Oregon and Washington. He escapes – at least this time – and is rescued by Buck, a wizened old backwoodsman who takes Joe under his wing.
From Buck, Joe learns of some suspicious and bizarre things going on in Buck's remote forests and the two join forces to investigate. Along the way, Joe's sister Sheri is kidnapped. Both are courageous enough to challenge the establishment, but their bravado keeps them in constant hot water.
As the plot develops, they find evidence of secret government-sponsored genetic engineering, of extra-terrestrial vehicles and all sorts of suspect government activity. With both their lives in danger, it seems that one sibling is always trying to find and rescue the other.
The Horns are just the team to tackle such an ambitious saga. They have served as expert witnesses on UFOlogy and related cults around the world. They have appeared on CBN's "The 700 Club," and their expertise landed them a role as spokespersons for "Deceived," a UFO-related film from Cloud Ten Productions, producers of the "Left Behind" movie series.
Not to insult you, but I had to look up a few key words. For example, it turns out that Ahriman is the devilish spirit of evil which opposes Ahura Mazda, the god of Zoroastrianism. And the character Apol Leon? Well, Apollyon is the devil of the bottomless pit in the book of Revelation.
"With the anniversary of Area-51, renewed interest in Roswell, the latest Star Wars and War of the Worlds films and news about human cloning advances, timing couldn't be better for a novel of this type," said Dr. Horn.
Coming from the perspective of English teacher/writer myself, I have to add that I stumbled over a few grammatical glitches, a few typos, a few passages where the language seems a little over the top. And there's one use of Jesus' name in vain – something that always bothers me.
But I have to commend the Horns for a gripping narrative that will send chills down your spine.

© 2005 AgapePress.  All rights reserved.  Used with permission.