"Codebearers Series" a Great Fantasy Adventure Alternative
Annabelle Robertson

Crosswalk.com Contributing Writer

2008

7 Oct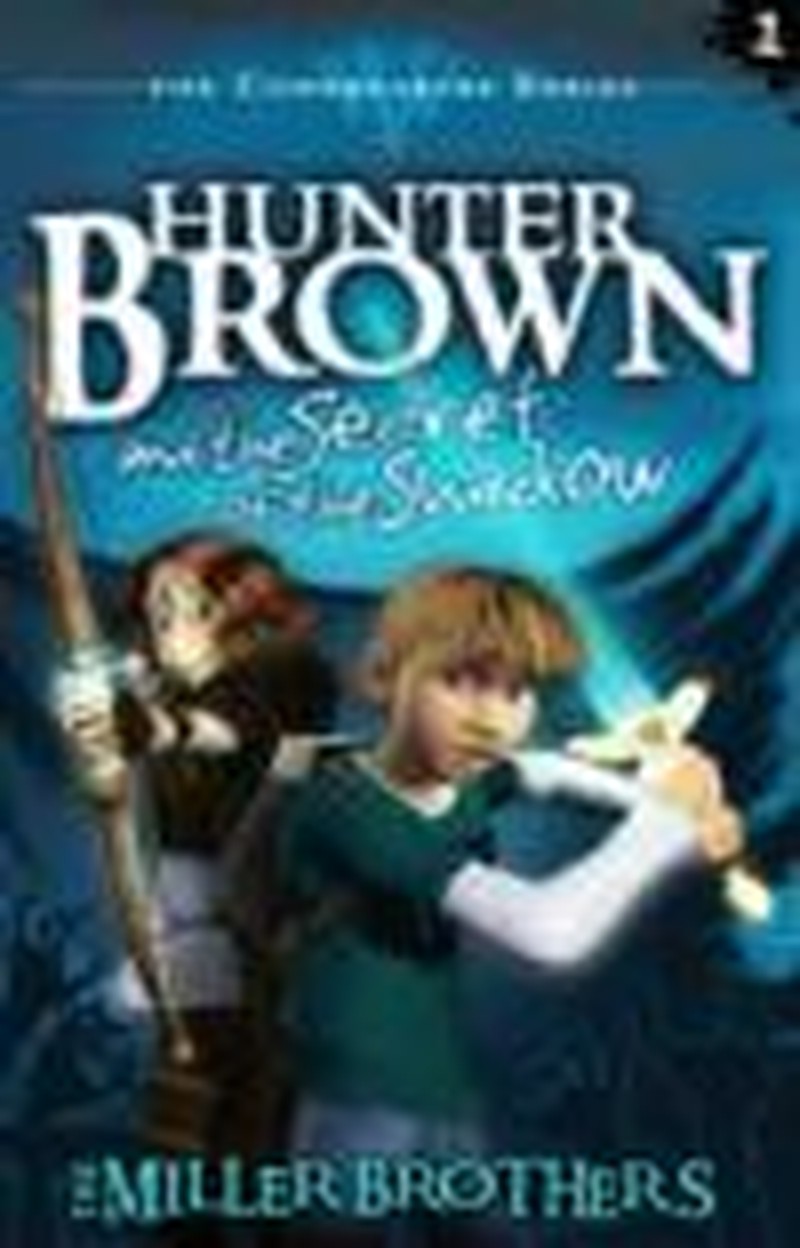 Authors: Christopher Miller and Allan Miller
Title: Hunter Brown and the Secret of the Shadow
Publisher: Warner Press

Looking for an alternative to Harry Potter? Something which portrays the supernatural world, emphasizes a little mystery and also throws in a battle between good and evil—but without all the darkness? Look no further than Warner Press' latest fantasy adventure series, "The Codebearers."

Geared specifically toward the teenage market, but appropriate for 'tweens and adults as well, the series' first installment, called Hunter Brown and the Secret of the Shadow, will be a welcome relief to many parents. In addition to echoes of "Harry Potter," it has influences from other fantasy series as well, including The Chronicles of Narnia and Frank Perretti's This Present Darkness. At more than 350 pages, it's also meaty reading.

The story chronicles the adventures of a young teen named Hunter Brown who plays an innocent prank on a peer, only to see it backfire. He receives the "gift" of a strange book and, through a series of visions, is thrust into the supernatural world of Solandria. A place of great mystery and grave danger, Solandria is being threatened by a sinister alliance known as the Shadow. Before long, Hunter is also fighting for his survival—and his very soul.

Fortunately, he is taken under the wing of the Resistence, a band of highly-trained warriors who instruct the young Hunter in the ancient ways of the "code of life"—including the use of their powerful Veritas Sword. He is sent on a dangerous mission and must confront the Shadow. Eventually, Hunter will also be forced into a face-off with the venerable Venator, an evil being who intends to destroy Solandria and all its inhabitants. Thankfully, in addition to his sword, Hunter has another secret weapon—the book, which is the only way he can crack the code.

Authors Christopher and Allan Miller, authors of the "Heroes of Promise" series, understand the demands of Christian fiction. Growing up, the Millers' mother and father operated dozens of book clubs and several Christian-based bookstores throughout a 30-year period. As a result, their boys were constantly immersed in faith-based stories. No wonder their writing is so engaging.

The plot is tight, with lots of action, suspense and adventure—and a dose of romance as well. New developments appear every few pages, yet don't overwhelm the reader. Although a little more back-story would have been welcome, the characters are strong, and so is the dialogue, which moves the story along nicely. Occasionally, readers may need to go back and re-read a few pages, but a list of characters in the opening pages, along with a map, will assist in keeping everything straight. Readers will also enjoy trying to crack the code that's included throughout the book, as well as the books pages, which appear to be printed on ancient paper.

It's a fun and addictively fast-paced read which will speak to believers and nonbelievers alike, and offer insights about many underlying truths of the gospel while also entertaining. A welcome addition to the fantasy genre for young adults.

The Millers are the founders of Lumination Studios, a creative house geared toward developing stories of faith and fantasy for families. Their primary focus is to create books and videos that boys will love to read and watch. For more information, including interactive content and social networking, visit www.codebearers.com.