Courage, Love and Doubt Fill Post-War Novel
Randall Murphree

AgapePress

2005

18 Aug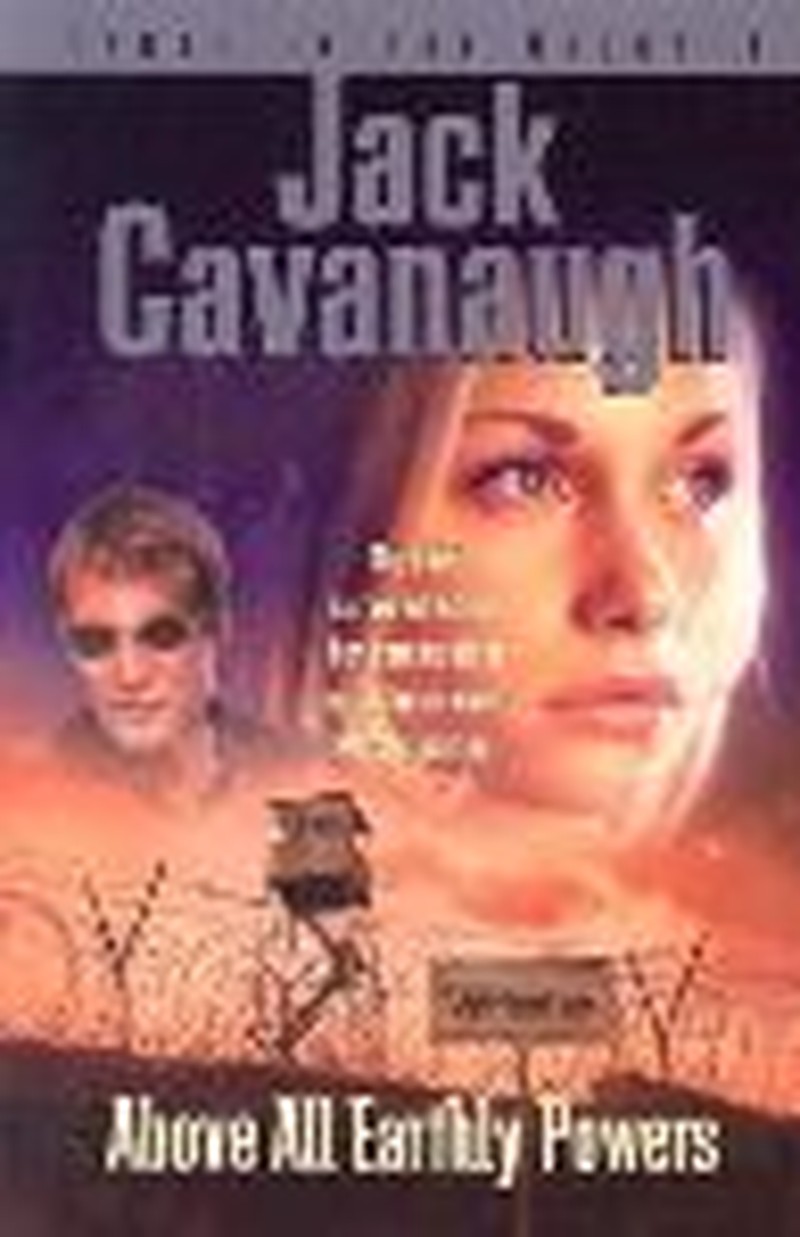 Title:  "Above All Earthly Powers"
Author:  Jack Cavanaugh
Publisher:  Bethany House
Poignant pictures of fear, courage and love are colored and brought to life by Jack Cavanaugh's bold characters in "Above All Earthly Powers" (Bethany House, 2004). It is the third title in his "Songs in the Night" series, a dramatic, action-packed adventure worth the time of any reader who likes to mix a little history with a gripping vicarious experience.
Cavanaugh is a master storyteller. He transports you there, behind the wall in East Berlin just after World War II. The setting is one of the elements that puts this novel far ahead of the crowd. Cavanaugh is also to be commended for making it a complete story in itself. Too many series novelists try to manipulate their readers with beginnings that require you to go back and read earlier series titles, or with cliffhangers that leave you frustrated until another title comes out.
Not Cavanaugh. This story is self-contained and thoroughly satisfying all on its own – though it's so good it could cause one to go purchase the first two titles, "While Mortals Sleep" (2002) and "His Watchful Eye" (2003). Both of the earlier titles won the annual Christy Award for excellence in Christian historical fiction.
For the East Berliners who populate the tale, the hammer-and-sickle symbol of communism offers little more than had the swastika. Heroes Mady Schumacher and Col. Matthew Parker form a coalition to help society's least respected escape from behind East Berlin's foreboding new wall.
Mady's father grows fearful that she may be losing site of her goal of freedom. Thinking she might give up, he compares their fate living behind the wall to Dachau and other concentration camps.
Fearing to live in their present oppressive state, yet fearing to attempt escape, Mady is challenged by her father's words: "There'll come a point when as evil as it is, the concentration camp becomes comfortable because there's an order to it, you know your place, you know what's expected of you. ... You're afraid of freedom. You like it here [behind the Wall]. You can be angry and blame everyone for putting you here. Here, you're a martyr. ... You'd rather nurse your anger than be happy."
Mady and Parker are hunted by the secret police, betrayed by American military, and blackmailed by one of their own, yet they persevere in pursuit of a goal that transcends their circumstances. The creative Cavanaugh rises above a pat, "everybody-lives-happily-ever-after" resolution. He puts his characters in a situation that demands more courage and delivers more triumph than most of us will ever experience.
The phrase "style and substance" may be a cliche, but it comes to mind. And it fits this great story – writing style that's captivating, enjoyable and rich; substance built on exciting narrative and appealing characters.
Even the secular Library Review said, "Cavanaugh's writing is quick and to the point. His chapters are fluff-less and engaging. His characters are well defined and real."
He is author of a dozen novels, including the award-winning "An American Portrait" series, of which The Puritans won an Evangelical Christian Publishers Association Silver Medallion award. An inspirational speaker, Cavanaugh and his wife live in southern California.

© 2005 AgapePress.  All rights reserved.  Used with permission.