Save A Seat for Death Takes a Ride
Susan Ellingburg

Crosswalk.com Contributing Writer

2014

27 Aug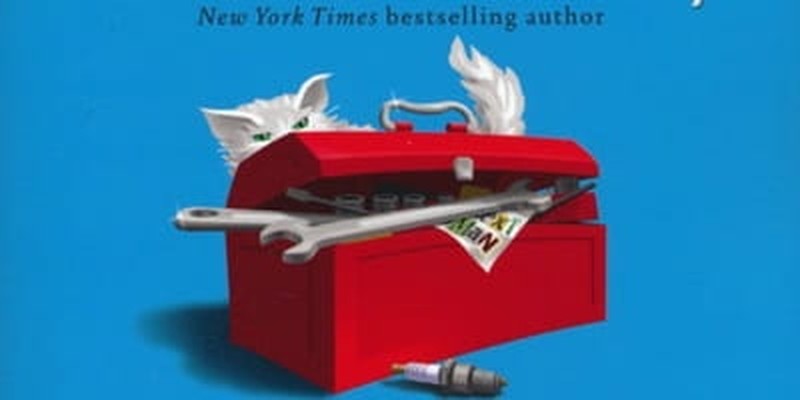 Author: Lorena McCourtney
Title: Death Takes a Ride
Publisher: Revell
When Cate Kindaid stopped by H&B Classic Auto Restorations that evening to do her aunt a favor, all she expected to do was pick up a woman named Shirley and ferry her to a "Fifty and Beyond: Fit, Fabulous, and Faith-filled" meeting at the church. Instead, Cate found herself in the middle of a shooting that ended with one man dead, another injured, and a pretty cut-and-dried case of robbery gone wrong.
Or is it? Cate may be an "assistant" private investigator (she's waiting for her license to come in the mail) but it's the police's job to investigate the case. But being a curious kind of gal, Cate can't help but wonder what was behind it all, so when H&B's owner hires her to look into an unrelated matter Cate can't resist the opportunity to do a little digging on the side. What she turns up suggests the simple case of shooting may be more complicated than anyone thought.
Meanwhile, Cate's having a little trouble concentrating because her boyfriend Mitch may be moving away, just when she hoped things might be getting serious. Complicating things even more are an enormous dog named Clancy, a classic motorcycle that may or may not be for sale, and the possibility Cate's uncle (owner of her detective agency) may retire at any moment, leaving Cate in charge.
Bestselling and award-winning author Lorena McCourtney has a delightful way with words; many of her beautifully-crafted phrases had me smiling at the page. Cate may be a professional (assistant) private investigator but Death Takes a Ride is definitely a cozy-variety mystery. Food, romance (G-rated), even musings on God's will all have their place in the story. It's a nicely-plotted tale about some memorable people, but oddly the minor characters show more personality than major ones. Maybe that's because this is the third volume in the series and we're expected to be familiar with Cate and Mitch?
Whatever the reason, some things about our heroine seemed a little off. Plucky young Cate is a reasonably competent investigator one minute and the next she comes across as a hopelessly naïve girl who lacks the street smarts necessary to survive everyday city life. Some of that can be put down to her newbie detective status—she's still learning the investigative ropes—but even a 'regular' thirty-year-old should know better than to pull some of the stunts Cate does. And what's up with her pseudo-psychic cat who sometimes helps Cate with her investigations? The cat's back story is fabulous, but her detective skills seem both unnecessary and out of place in a Christian novel.
Fortunately, McCourtney's skills are such that even with these quibbles Death Takes a Ride is a fun read. The characters' faith is woven seamlessly into the story with none of the awkward sermonizing interruptions all too common in faith-based novels. Cate and Mitch might be a tad too wholesome to be quite believable, but their relationship is delightful. The unraveling of the mystery may not come as a shock, but it is satisfying. Catching a killer isn't the "big finish" of this book, though—the real excitement comes from another quarter, and an adorable ending it is, too. All in all, Death Takes a Ride is a ride you'll probably want to take.
*Published 8/27/2014