Do We Need Another Book About George W. Bush?
Jim Cumbee

Contributing Writer

2004

27 Apr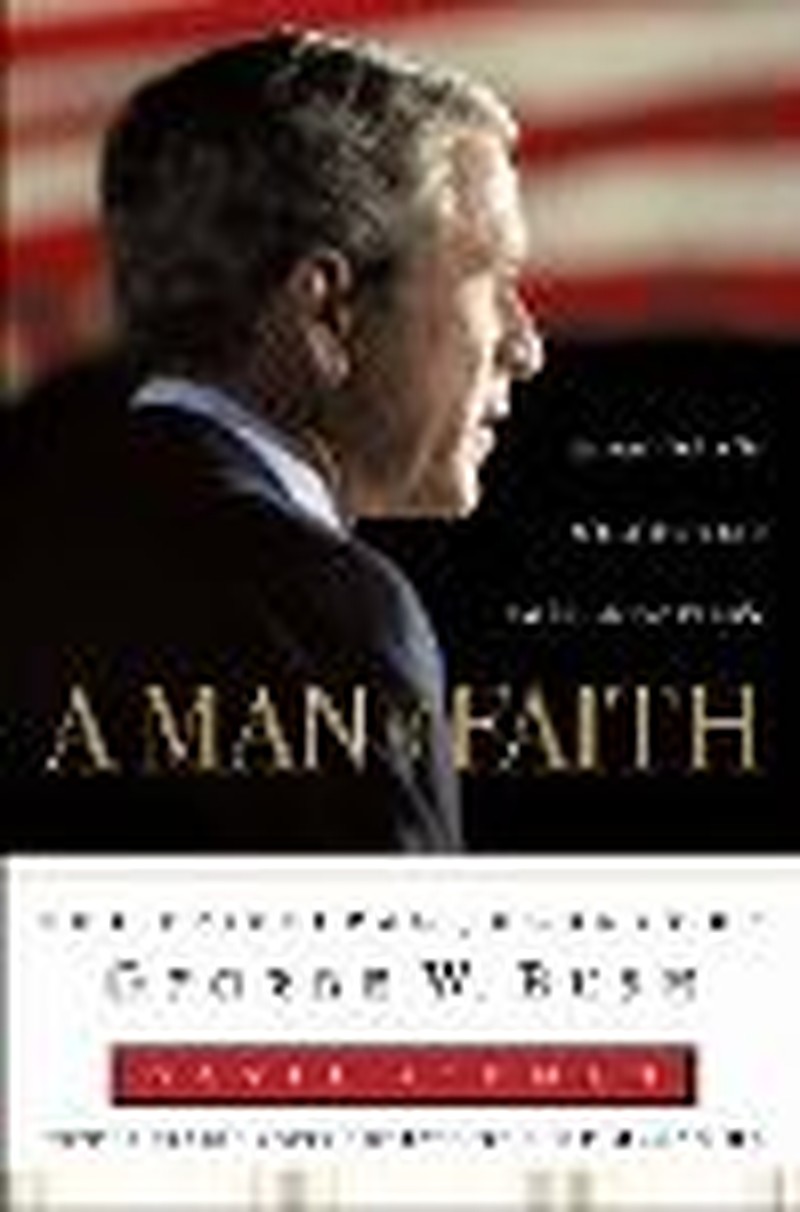 Title:         "A Man of Faith"
Author:      David Aikman
Publisher:  W Publishing

There are no shortage of new books that seek to defend or excoriate President George W. Bush.  Political experts tell us the nation is sharply divided, that November's election could go either way, and between now and then, we'll be subjected to more than $200 million worth of television ads promoting one guy while tearing down the other. 
Into this fray, do we need another book on G.W. Bush?  So much has already been written about our 43rd President.  Most books take a distinctly for or against partisan view of the man and his leadership, and resultantly do not offer much new insight or perspective. 
David Aikman's new book, "A Man of Faith: The Spiritual Journey of George W. Bush" is different.   Aikman does not take a shallow political look at our President, but instead looks at Bush's challenges, decisions and future from a spiritual perspective.  It's a must read, not only for Bush fans, but also for those who want to better understand his policies.
Bush's spiritual journey is a fascinating story on many levels.  His faith is not conveniently narrowed into one denominational perspective.  He has a diverse set of spiritual counselors.  He is into the relationship of the faith more than the theology behind it.  However, his faith informs almost everything he does.
Watching the President's news conference recently, I was impressed by the depth of his conviction about the rightness of our policy toward terrorism and the war in Iraq.  I was struck by his sense of calm (who wouldn't be a basket case in that job right now?), and I was taken aback by his sense of humility through it all. 
Having just read Aikman's book, however, it all makes sense to me.  Aikman traces the roots of Bush's spiritual heritage by going back into several generations of the Bush family, and of course, up to the present by demonstrating the impact his Mom and Dad have played in his spiritual maturation. 

Aikman paints a picture of a president that is different from what you might read about or hear on television.  Bush loves the Lord and seeks His face in decision making, but he is not a guy who thinks he has it all figured out.  He does not believe he is on some sort of spiritual crusade.  He does not say the Oval Office red phone goes straight to heaven.  But as one who prays regularly, Bush's spiritual journey has brought him to a special place at a special time. And through it all, he's still a rather simple guy who might prefer to be playing noontime basketball back in Midland, Tex.
In writing this book, Aikman had unprecedented access to Bush's closest circle of friends and advisors, and what he learned and passed on to us in this book, is destined to be required reading for those who need to know who George W. Bush really is. 

Aikman is a world-class reporter and a first-class guy.  It's not often you find someone in the media with his grasp of geo-political events who yet calmly sees it all from a biblical worldview.  Thank you, W Publishing, for bringing this important book to market at this critical time in our nation's history.