Duchess Poised to Conquer
Lindsay Williams

Crosswalk.com Contributing Writer

2013

19 Apr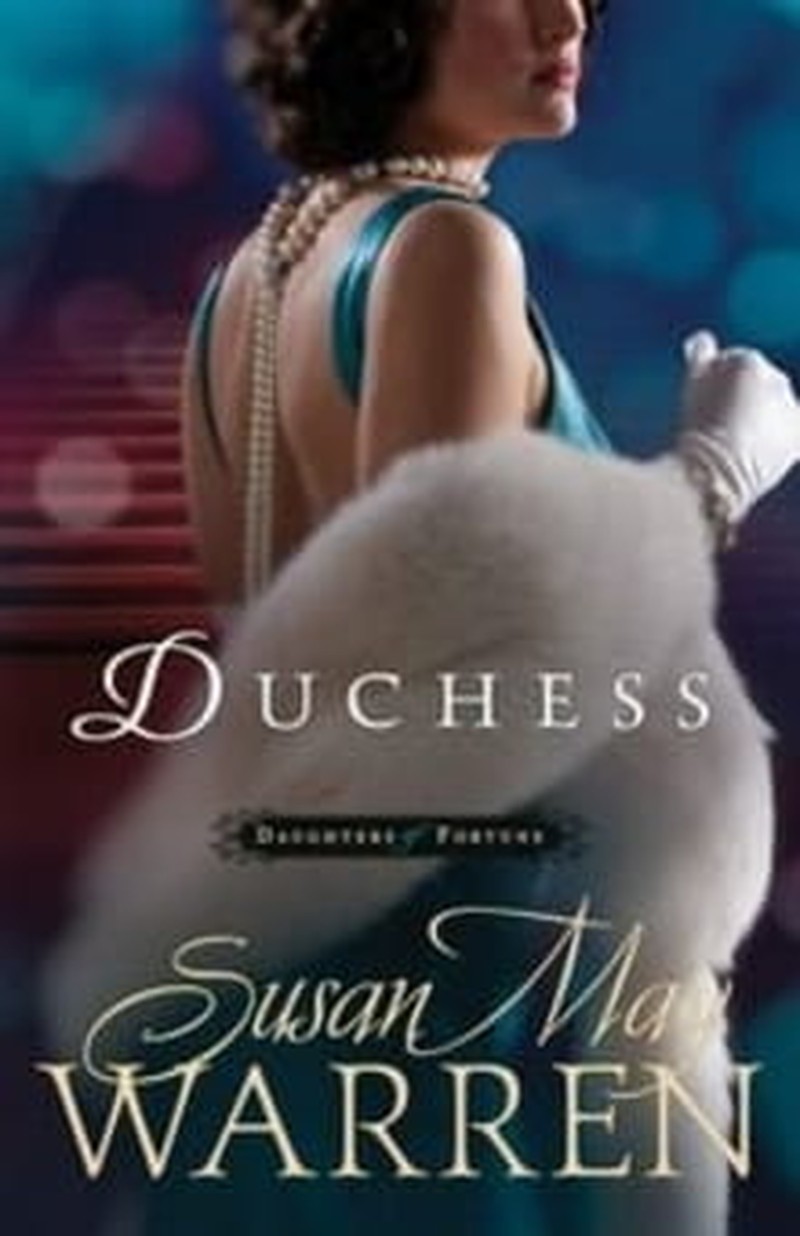 Author: Susan May Warren
Title: Duchess
Publisher: Summerside Press
In the third installment of the "Daughters of Fortune" series, Susan May Warren does a splendid job of transporting the reader into the extravagance of the 1930s. Heroine Rosie Worth, aka internationally-beloved movie star Roxy Price, is loosely based on actress Jean Harlow. From the minute readers meet Rosie, they want to be her...until they find out what her life is really like. From the outside, her world looks entirely glamorous, dripping with money, celebrity and the attention of adoring fans around the world. But Warren gives us a glimpse into Rosie's turbulent personal life and her insatiable desires driving her to chase after fame and fortune.
Warren writes an intriguing narrative depicting a love/hate relationship with Hollywood in the midst of Hitler's reign. Rosie is married to high-roller studio mogul Dashielle Parks, quite the ladies man. The actress enters into the marriage as a business agreement, following the tragic death of her first husband, in hopes of becoming a Hollywood starlet. She soon discovers her marriage of convenience isn't fulfilling and finds herself falling in love with film investor and Belgian duke Rolfe Van Horne. While Rolfe romances Rosie on location at a movie set, Dash is left to his own devices at home in Beverly Hills.
Throughout the novel, Rosie is faced with a series of difficult decisions. In order to embrace true love and her destiny, she must make peace with a past filled with a daughter she willingly abandoned, the tragic murder of her husband and the loss of her brother who went M.I.A. in the war. In Van Horne, she finds everything she ever wanted, yet just when he feels within reach, circumstances separate them. Meanwhile, Rosie pays a high price for stardom.
Years later, when Rosie's star is waning, she is reunited with the duke and used as a pawn in Rolfe's coup to rescue Jews from the hands of the Nazis in war-torn Europe while filming a movie that will define the future of her career.
Needless to say, the book is filled with enough surprising twists to keep readers engaged with every turn of the page. Warren's writing is sharp, descriptive and evocative. Her dialogue, especially as she fleshes out Rosie's character, is charming and an accurate portrayal of Hollywood's Golden Age. Readers travel with Rosie to movie sets, shooting locals, sound stages and movie premieres that take her to some of the most glamorous cities in the world. Her scenes, themselves, could easily be adapted to the silver screen as an epic blockbuster.
At any given time, three to four storylines run their course, intertwining with each other in a soap opera-like opus, merged for an unforgettable ending. Despite the book's fast pace and overlapping plots, Warren's concise writing keeps it easy to follow, a rare feat in such a complicated storyline. Her fresh blend of love, faith, Hollywood, history and action will keep readers with a wide variety of tastes engaged from cover to cover.
While Rosie ultimately experiences forgiveness for the choices of her past, accepting God's plan for her life; at times, the addition of her redemptive storyline feels cheesy, almost forced. A nurse speaks of God and quotes Scripture at one point when Rosie is hospitalized. In another scene, Rosie meets a man at the cemetery who speaks words of life and becomes the catalyst for the actress crying out to God. These minor characters show up to impart words of wisdom and then drift out of the story. If the subject of Christianity had been woven into the dialogue between some of the main characters, the redemptive aspect of the book could have been portrayed more naturally, and the evolution of Rosie's salvation could have played out organically.
Moreover, while not explicit, there are some sensual situations in the book. The plot tackles everything from miscarriages and illegitimate children to extramarital affairs and even some violence surrounding the Nazi plotline. Overall, Duchess is a thrilling, compelling, well-written read, but it's poised for more mainstream shelves. Warren's redemptive sentiments can be deeply appreciated, but with a few minor adaptations, this book could easily sit alongside secular novels of historical fiction.
*This Article First Published 4/19/2013