Electrician-Novelist Amazed Where God's Taking Him – Part II
Randall Murphree

AgapePress

2005

19 Jul

COMMENTS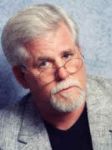 Dale Cramer, former construction electrician, says he's amazed at the direction his life has taken since he tried his hand at writing "Sutter's Cross" (Bethany House, 2003), a novel with what he calls the "sow's ear principle – if God wants to make a silk purse, He'll start with a sow's ear every time."
"Bad Ground," Cramer's second novel, is a finalist in the 2005 Christy Awards for excellence in Christian fiction. His outlook on life, faith, and Christian fiction is revealed in this exclusive interview.
Q:  How is the Christian fiction label an advantage or disadvantage for a writer?
A:  The Christian fiction label can be both an advantage and a disadvantage. The advantage is that there's a ready-made and growing market for your book. The disadvantage can be that your writing is bound by certain restrictions about word choice and content that wouldn't be in place with a secular publisher. I would qualify that by saying that most of us who write for Christian publishers don't see that as a disadvantage at all.
Q:  What are your thoughts on the state of Christian fiction and its potential for impact on our culture? How do you think it can reach that potential?
A:  I think if we could set Christian fiction back a hundred and fifty years it could have a huge impact. Tolstoy, Hugo, Dickens and lots of others wrote brilliant, classic novels from a Christian worldview without crossing any of the lines that would exclude them from today's Christian market. Why can't we?
Q:  How did you select the unique setting for "Bad Ground"?
A:  The setting was a real job where I worked in 1985. The tunnel was real, and I saw the miners, in their isolated world with their "band of brothers" mentality, as a kind of subculture. These were men with great strengths and great weaknesses – the stuff of novels.
The men in "Bad Ground" are not real, but the characteristics and personalities are. I left that job by way of an explosion that put me in the hospital with second- and third-degree burns from the waist up, an experience that I used in several places in the book. If you're a writer and you've been through something as unique as that, it goes in the hopper and you use it sooner or later.
Q:  What symbolism did you intend?
A:  The symbolism, in fact the symbolic heart of the book, grew out of the story of the crystals. We really did find crystal formations like those in the book, and we found them, always, in the worst sort of ground. The same theme was reflected in my own life after being burned, because the experience profoundly affected the way I see God.
An interviewer once asked me what was the worst day of my life, and I answered without hesitation, "The day I got burned." I told him the story, all about what I went through, what I saw and felt, what I learned about God and other people. Then he asked me what was the best day of my life. I thought about it for a minute and said, "The day I got burned."
Q:  What people have had the most influence on your life and your Christian faith? How so?
A:  While I was in the burn unit there were people who cut my grass and paid my bills. There were people who came and fed me when I couldn't use my hands. A woman was raped in the parking lot of the hospital while I was there, and the next day a couple from our church showed up right at the end of visiting hours to escort my wife to her car and follow her home. From then on, until I left the hospital (several weeks), a different couple every day would make a 30-mile trip into the city just to escort my wife. ... I've forgotten most of their names now, but those are the people who opened my eyes. It's not the great speeches that turn people toward God, it's the little kindnesses. We are the arms of God.
Q:  Who are some of the authors you look to as role models? What are the best qualities you see in them – as persons or as writers?
A:  I have literary heroes like Steinbeck who don't make great role models, and there are some writers I admire as persons even if they aren't Steinbeck. One contemporary author who is both a wonderful writer and an admirable man is Wendell Berry.
The one quality I'd say great writers have in common is that they are doggedly determined and uncompromising. Single-minded.
Q:  How did you react when reviews began to sing your praises?
A:  Especially in the beginning, it was wonderful to get that kind of validation from professionals. It's all very flattering, but after a while you learn to file the praises of men in their proper place and get back to work.
Q:  What was your response to hearing that you are a Christy Award finalist?
A:  It's very gratifying, and humbling at the same time. Ten years ago I was an electrician who had never written anything, so seeing my name up there with the likes of Lisa Samson and Jamie Langston Turner is just astonishing. It still amazes me, the places God will take you if you let Him.

Randall Murphree, a regular contributor to AgapePress, is editor of AFA Journal, a monthly publication of the American Family Association.
© 2005 AgapePress.  All rights reserved.  Used with permission.