Embracing Grace, Author Dives Into Christian Marketplace
Paula Moldenhauer

Contributing Writer

2006

22 Sep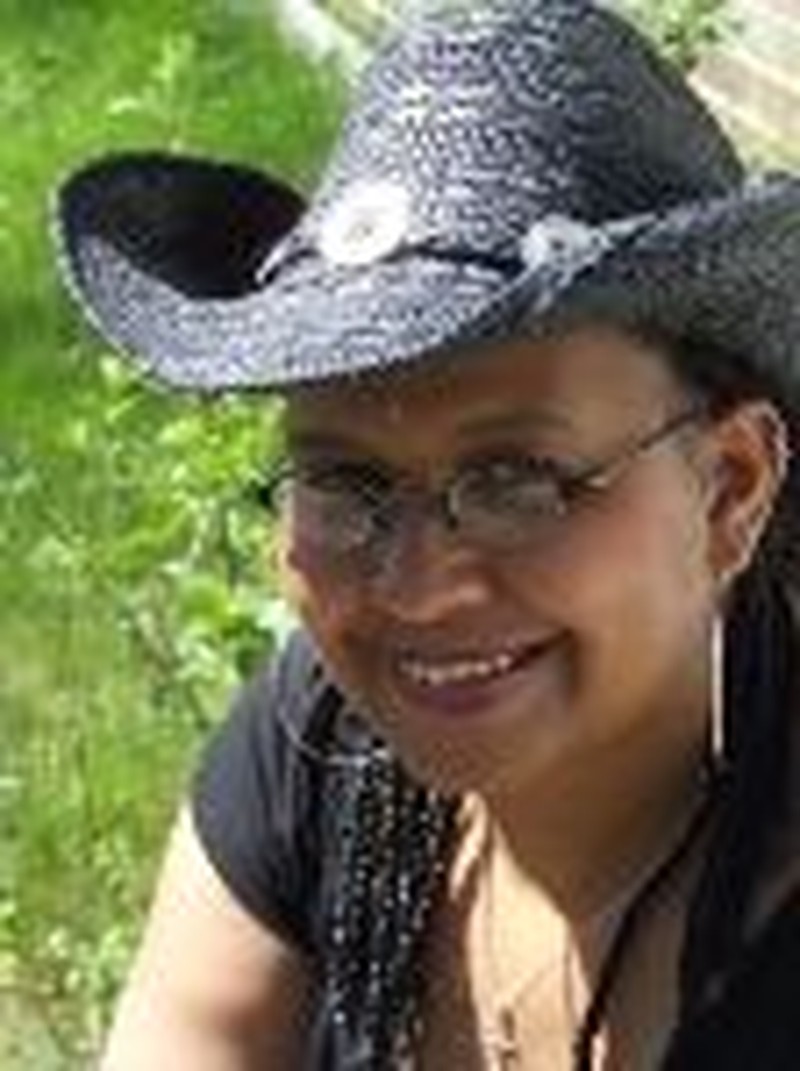 Author Claudia Mair Burney didn't think she'd publish her novels in the Christian market. In her mind, CBA [Christian Booksellers Association] publishing was for white women who lived perfect lives. It wasn't for a black woman who'd overcome tremendous abuse and struggled with disabling depression. But one day, during a time of intense discouragement, Burney sat in a hospital lobby and read Today's Christian Woman. Inspired, she clutched it to her heart and told God that if He'd let her write for Him, she'd write for broken people like herself.
When she whispered that prayer, Burney had no idea what the Lord had in store. In 2004, she started a blog where she poured out her struggles, her love for Jesus, and her passion to live in His grace. Inspired by Brennan Manning's book, "The Ragamuffin Gospel," she called herself the Ragamuffin Diva. From there, the rest is history. ...
---
It's the dream of every writer to be "discovered" as you were. Tell us the saga of that first book contract.
I was a big ol' mess at the time – disenfranchised from church and much of life. I loved writing, but felt unworthy to write for Jesus. To me, Christian women writers were all perfect: homeschooling moms with husbands who pastored a little white church on a hill. Even if they weren't, they seemed different from me. I had chronic, disabling depression, three suicide attempts, and a husband who struggled with drug and alcohol addictions. I certainly couldn't write for God, but my heart wanted it so.
Soon after reading that issue of Today's Christian Woman, I started my blog, the Ragamuffin Diva. A talented novelist liked my blog and told her publisher he needed to look at it. Amazingly, he did, and wrote me cold, asking if I'd like to write a book for his house. It didn't work out to publish there. He quit a few days after I finished the book, but he ended up becoming a literary agent, taking me on as one of his first clients, and selling "Murder, Mayhem, and a Fine Man" to NavPress within months. God is awesome. Truly.
Could you give readers an idea of what "Murder, Mayhem, and a Fine Man" is about?
It's about a woman who walled herself off from the abundant life Jesus had for her, and how a red dress, a fine man, and a mysterious murder impact her life and force her to make changes. Changes like letting love in and letting go of the past. It's funny, funky, and has CSI stuff. It's the book I wished I could have read.
You said that there is something "magical and perfect" about writing a story and that your life would be impoverished without fiction. You first longed to write fiction when you were eleven.
Yes, I walking down the hall at school. There was a slip of paper on the floor and I was compelled to pick it up. It must have been a God thing. Of course I didn't think it was then. It had dialogue on it from a play and I thought, "Wow. I could write this." So I wrote a play, and my teacher, Mr. Wilson, let me perform it. Later, when I dropped out of high school, it was Mr. Wilson that persuaded me to go back. He even offered me a scholarship.
After you accepted Jesus, you felt fiction wasn't spiritual enough and quit writing your stories. Why? What happened that allowed you to write fiction again?
I didn't grow up in a book lover's house. My mother loved [Edgar Allan] Poe, and old poetry, but there weren't many books to choose from. Unfortunately, there were some pornographic novels, and as a curious eight-year-old I read them. I can't tell you the damage those books did to my soul. I'm still casting off the muck. So, there was guilt about reading anything not "Scripture" in my early Christian life. I needed stories, though. At fourteen, I met my friend Keysha, and "fiction" came back into my life because I told her my stories.
Tell us about that.
Keysha and I would spend hours in the story worlds I dreamed up. I think those stories protected us from the very harsh ghetto life that surrounded us. Those stories gave us hope and courage, and helped us to realize we could find love. True love. We ended up finding that True Love together when we responded to the same altar call.
You want to write books for broken people – people with messy lives who aren't sure how to hold it all together, but who hold onto Jesus. Can you elaborate on that?
So many of us are wearing masks of competence, but are shattered in a billion pieces inside. We're afraid to let anybody know we're a pile of shards. I wanted my characters to have real-world struggles. I wanted them to think bad thoughts, harbor unforgiveness, and want to have sex if even if they weren't married. I wanted my characters to struggle with those issues because God knows I struggled with them. But even in my messiness I found grace. Jesus helped me with the sin I struggled with. I wanted to write a book sinners could relate to, and say, hey, maybe I can get some grace, too.
"Murder" is a unique book. It's mystery, romance, and women's fiction all rolled into one. It starts off sassy and light and ends up going deep. Was that intentional?
I didn't mean to go so deep in the end, but Bell's story, so much like my own, forced me to. She had to confront her own darkness as well as "the bad guys." But isn't that life? Aren't we always forced to confront our darkness? We are always being pruned so we can blossom on the vine.
I know many novels have bits of the author's life hidden within them. Is this true with "Murder"?
The novel deals with religious abuse. I lived with a man who was very much like a cult leader, only he couldn't find any other disciples besides me. He was incredibly cruel and hurt me in every way you can hurt a person: physically, emotionally, spiritually, sexually. He wouldn't let me even speak the name of Jesus. We shopped at a health food store that had a Christian bookstore attached. When he'd drop me off to get groceries, I'd sneak into that bookstore and trace Jesus' name on the book jackets. When the Waco, TX tragedy happened with David Koresh, this man actually said to me, "That guy is just like me." And he was! It was pure grace that I got away from him without being in a body bag.
You call yourself the Ragamuffin Diva, an "unsteady disciple whose life can be messy" yet who is "made in the image and likeness of God and embracing grace." How has your concept of God changed from when you were a young girl and afraid to write fiction?
I know God to be far more loving than before. His love pretty much blows out my mind. All of us are made in the image and likeness of God. Embracing grace is allowing God to devastate our fear of Him by allowing Him to love us. We do fear God. That's probably the number one reason we avoid Him. Now that I'm beginning to understand His love, there isn't much I'm afraid of – well, I am afraid of things, but now I take those things to God without hesitation.
You and I have had some interesting discussions about race. You once told me that you didn't think you would ever publish in the CBA because of color.
Take a look around CBA. There aren't too many people of color. A handful of black women. Most black writers are publishing Christian Fiction in the ABA [American Booksellers Association], with much success. CBA is more segregated than Sunday morning, which has been said to be the most segregated hours in America. White folks go their way, black folks go our way, and not too often do we meet.
You're published in the CBA, despite what you thought would be hurdles. Why do you think you are there and how do you feel about that?
I know I'm here because it's where God put me. I didn't think I'd get into CBA and it didn't occur to me to try. I wrote "Murder" because a CBA publisher asked me to. I had my eye on an African American ABA publisher because I thought that was where I belonged. I love it that God was a trickster. He closed the door with the ABA publisher and sent me to CBA. I had to confront a lot of my racist and separatist tendencies. It was painful, but needful. I'm a better person because it forced me to move away from the "colored drinking fountain" to the "white's only" drinking fountain. But the water is the same.
In our previous discussion you mentioned that like it or not, as Americans we have a history to overcome in the area of racial relationships. What do you think keeps us all from moving out of the past and into the future in this area?
It's not easy! Who wants to think they have any racist tendencies? Who wants to go through the discomfort of wading through the murky waters of race matters in America? We worry that we will offend each other, and we still do offend. We inherited all these rules that we don't understand. Dealing with race is a messy affair. But we really need to. This is not what Jesus had in mind. He was notorious for surprising people and breaking the race and ethnicity rules of His day.
You once described yourself as "evangelical with a spiritual element added that is not Protestant." What do you mean by that?
I'm by conversion Eastern Orthodox, but I'm a new convert, and still have as much of an "evangelical" mindset as ever. But at the same time, I've added the celebration of the Eucharist, the Divine Liturgy, and the rich traditions of the Eastern Church to my life. It's so much deeper now, and I've only picked up a few grains of sand on the big shores of Tradition (with a capital T). I haven't even begun to go into the ocean yet.
Why do you think traditional prayers are so impacting?
Few things have affected me more deeply than fixed hour prayers. Ancient prayers root me in the faith. They connect me to a communion of saints past and present. When I pray, "O Heavenly King, Comforter, Spirit of Truth who are everywhere and fill all things, treasury of good things, and giver of life, come and abide in us, and cleanse us from all impurities, and save our souls O Good One," The Holy Spirit descends on the whole of us, in and outside of time. I also love to sing and chant prayers. They seem to reach my heart faster that way. Augustine said, "He who sings prays twice." I love that.
You're also concerned about the separation between evangelicals and those from a more liturgy-driven background.
Jesus Christ only had one Church. His. The Church split in 1057 or so, and we've been splitting ever since. We cut ourselves off from our history, and that's always dangerous. We've protested ourselves away from each other. God can't be pleased. I'm all about the unity of the faith. I don't know how we'll do it, but I pray the Holy Spirit will help us.
What's your greatest desire for your book?
I want people to walk away after reading my book and think, "Jesus loves me. He will keep pursuing me and working in my life, drawing me to Himself, even while I'm a mess." You know, there isn't any place where God cannot find and rescue you. There is always grace. And it truly is amazing.

"Murder, Mayhem, and a Fine Man"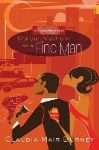 was released in July. The second book in the Amanda Bell Brown mysteries, called "Death, Deceit, and Some Smooth Jazz," comes out in December. Readers can visit Burney at www.ragamuffindiva.blogspot.com. Read the complete interview with her at http://gracereign.blogspot.com/2006/07/ragamuffin-diva-comes-to-gracereign.html.





A homeschooling mother of four, Paula Moldenhauer is passionate about God's grace. Published over 300 times, she's recently released two novels: Titanic: Legacy of Betrayal and Postmark: Christmas. Her website offers homeschooling and parenting articles, devotionals, and information about her books. www.paulamoldenhauer.com Contact Paula: Paula@soulscents.us