"Enchanted Journey" Allegory Dispenses Gems of Wisdom
Randall Murphree

AgapePress

2005

17 Sep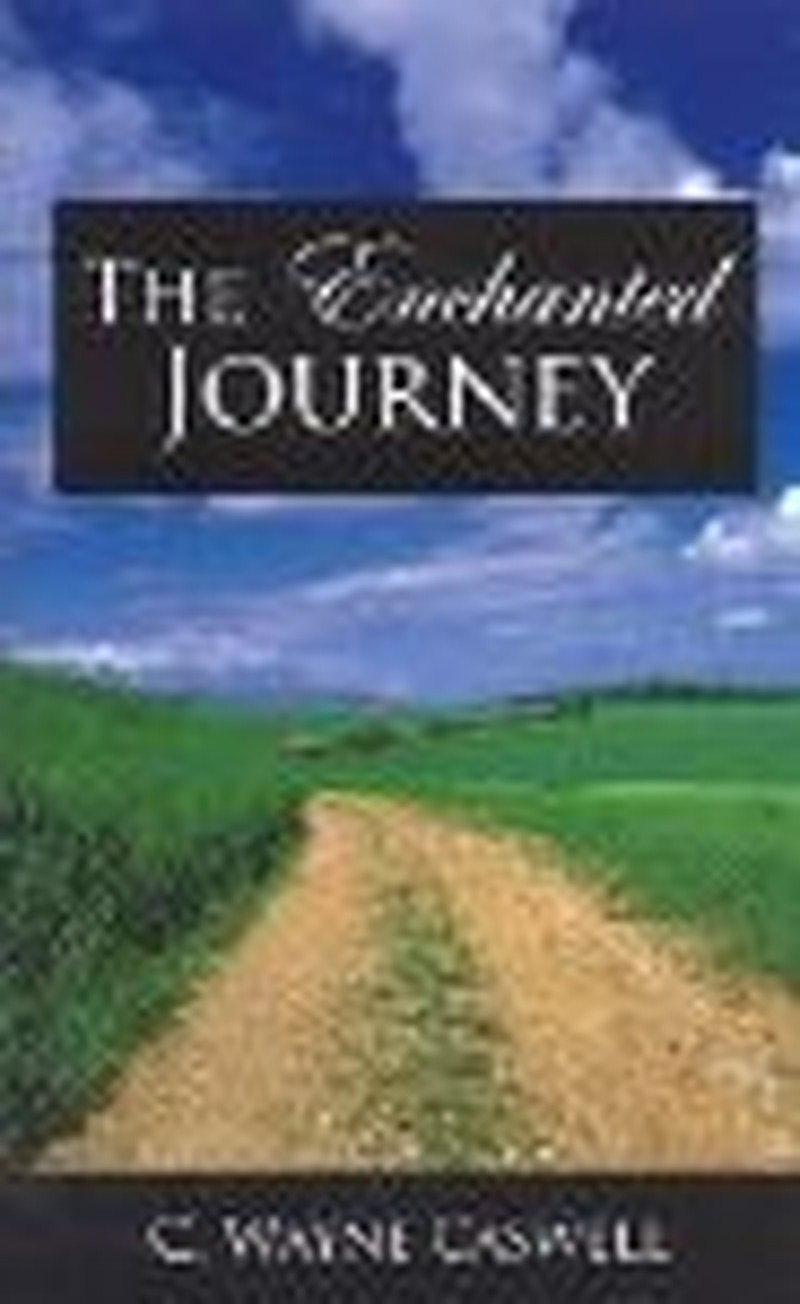 Title:  "The Enchanted Journey"
Author:  C. Wayne Caswell
Publisher:  Tate Publishing
"When life gives you lemons, make lemonade" – the old cliché may be tired, but it's still good advice that can change our lives in difficult times. Just ask Dr. Wayne Caswell. The Gulfport, Mississippi, dentist was on the cutting edge of his chosen profession. He had written one of the first textbooks on dental implants, taught in dental schools and lectured across the U.S. and Canada on dental implants and TMJ disorders.
Then, "Wham!" In 1999, life hit him with a giant lemon. At age 47, he was diagnosed with Parkinson's disease. With Parkinson's, delayed transmission of signals from the brain to the skeletal muscles may result in tremors in the hands, fingers, or forearm; painful, stiff muscles; and poor balance. Not good physical traits for a dentist.
For two-and-a-half years, Dr. Caswell went through a dark spiritual valley. Fortunately, he came out with a victory that has broadened his impact for Christ far beyond that he would have reached in his dentist's office. He returned to school for a degree to become a Christian counselor. And now, he has written "The Enchanted Journey," an allegory that loosely mirrors his own journey and dispenses gems of wisdom he gleaned along the challenging path.
"During the first years after my diagnosis, I went from working 12-hour days in a dental practice to doing rehabilitation and ... months of not knowing what to do with my life," said Caswell. "I had bouts of severe depression and despair."
In "The Enchanted Journey" (Tate Publishing, 2005), John leaves home as a young adult and is met on his spiritual journey by a number of wise animal characters – an eagle, a bear, a beaver for example. The animals advise, guide, teach and encourage John to stay focused and persevere on his journey through the shadowy Forest of Enlightenment to Fulfillment City rather than be ensnared by the bright, enticing path to Easy City. They teach him about prayer, forgiveness, trust, humility and the importance of family.
"The person John in the book is not me" said Caswell, "but he can be any one of us as we are on this incredible journey of life God has given us." Indeed, both Caswell and John remind me to be grateful for the health I enjoy and the help I've had along my own faith journey.
The journey of faith and its myriad obstacles – it's an age-old theme. Now, I'm not saying "The Enchanted Journey" is another "Pilgrim's Progress," but it effectively illustrates the same principle. And in his book's introduction, Caswell shares a brief account of his experience, a nice touch which adds an intimate, personal dimension to the allegory.
Caswell grew up in a Christian home, and he and his wife were striving to provide the same safe setting for their sons –a ges 20, 18, 14 and 13 – when crisis came calling. "My identity was as a dentist and bread winner," said Caswell. "But I had to see the purpose and meaning God had given me as a husband and father. Finally, I discovered the journey has to be lived each day, with God at my side."
Working through the disappointment and fear of having to leave his profession, Caswell said he finally came to grips with the truth that his life is not about his works, but about God's grace. In his spirit, he sensed God revealing to him, "You will no longer save teeth; I want you to help save people." Now he is confident his writing and counseling are what God had planned all along for this season of his life.
"The Enchanted Journey" is appropriate for adults, as they can apply its principles in their own lives. At the same time, it can be shared with children to help them learn the same principles.  Like the parables Jesus used to teach his followers, this little volume offers hope, faith and encouragement.

© 2005 AgapePress.  All rights reserved.  Used with permission.