Entertaining Missionary a Perfect, Fast-Paced Thriller
Annabelle Robertson

Crosswalk.com Contributing Writer

2009

28 Mar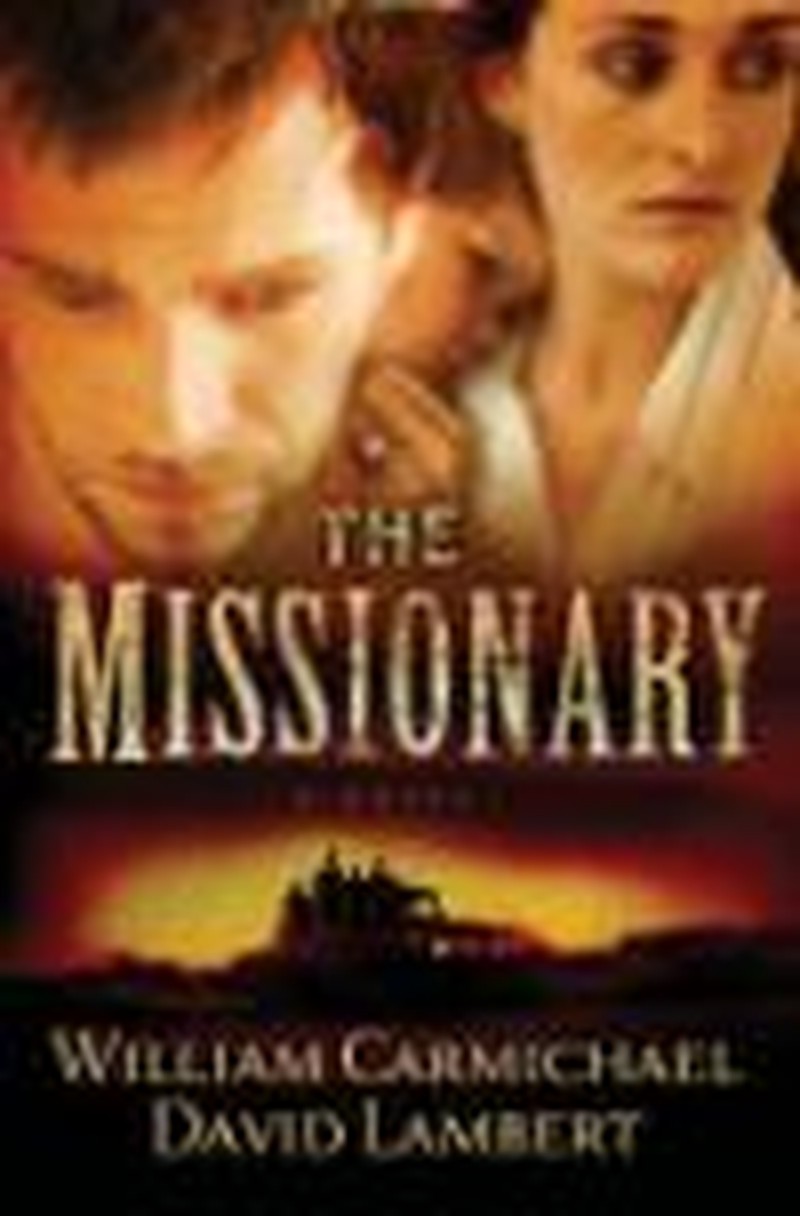 Authors: William Carmichael and David Lambert
Title: The Missionary
Publisher: Moody Publishers
Like many leaders of developing countries, Venezuelan President Armando Guzman enjoys a smorgasbord of lavish riches without thinking of the many citizens who face homelessness, illness and starvation every day. Thousands of those citizens are children who run wild in the streets of Caracas, begging for food and hunting for shelter, every night.
David Eller takes care of these kids. He and his wife, Christie, a registered nurse, are full-time missionaries who run an orphanage called Espere la Aldea, or Hope Village, outside of town. Every day, David patrols the barrios looking for the sick and then hungry then providing help, as best as he can. Frequently, it's not enough, however. Few of the country's doctors will treat orphans, so David and Christie are often forced to wait for visiting American doctors. Other times, they must simply watch the children die. Their most recent cases stem from the deadly but treatable staff infection called MRSA.
It's understandable that David feels frustrated. A typical American, he tends to shares his opinion about the government policies with anyone who will listen. Last year, he went on Venezuelan television and ended up ranting about the injustice of Venezuela's broken, abusive practices. He did so in spite of the fact that many had warned him how dangerous it was to speak out against the government, when living under a dictator.
He's heard rumors about brutality and disappearances, but David gets to see Guzman's regime firsthand after he and Christie are trapped downtown during a college protest march. Although the students are peacefully voicing their objections to government policies, law officers begin viciously gunning them down, as David and Christie hide in their car, terrified, then barely escape.
Still, David continues to share his thoughts. If anything, the incident makes him even more determined to speak out for truth and justice. So when a mysterious businessman hands him a check for $1,000 and suggests they meet to talk, the missionary agrees, despite his wife's most strident objections. The man shares that a covert operation to remove Guzman from office is taking place, and requests David's help. Just a few errands, he says – like passing documents or money. In exchange, he'll donate $50,000 to the orphanage.
David struggles with the offer. He prays about it. He goes to Scripture. And there, he thinks he finds the answer. He will take the money and participate in the operation, which can only advance God's kingdom, once Guzman is removed. So, without telling Christie—to protect her, he rationalizes—David agrees.
What he doesn't understand is that he's just been recruited by the CIA, and they have no intention of taking out Guzman without violence. But by the time David figures things out, he is making a desperate attempt to flee for his life, with wife and child in tow.
David Lambert has authored nine books and is the senior fiction editor for Howard Books, a division of Simon & Schuster. He also sits on the editorial board of Jerry Jenkins' Christian Writers Guild. Although The Missionary is co-author Bill Carmichael's first novel, he has written several best-selling marriage, family and parenting books. Does this mean the pair can write, though? Absolutely.
The Missionary is extremely well-penned commercial fiction with a strong plot, engaging characters, realistic dialogue and good description. They don't fall prey to the amateur mistakes so many authors succumb to. They also know how to establish fast-paced action, early on, with believable, likeable yet very fallible characters—all of which transform their novel into a thoroughly engaging read.
Another strength is the book's faith message, which is skillfully handled. The authors consign preaching to the pulpit, and allow the story of heroic yet imperfect believers to unfold in a realistic (albeit heart-pounding) way. They also manage to fit actual Bible verses into the story without the usual "shoehorn effect" that frequently plagues Christian novels.
When David consults Scripture, for example, he does it like so many of us. He flips around, from Old Testament to New, looking for a verse that will give him an answer to his question. He also makes mistakes and sins like we do—including taking away answers from verses that might not actually be there. Sometimes, the consequences of those actions are tragic. Carmichael and Lambert manage this as well, with a solid theological message about the choices we can and do make in life, the consequences that follow those choices and the often-perplexing and devastating way in which God rescues some of us, but not all.
It's a novel that will entertain and provoke, and it's perfect for book clubs and Sunday School discussions. If you're looking for a well-written, fast-paced thriller with a strong Christian message, this is it.

**This review first published on March 28, 2009.