"Escape in Iraq: The Thomas Hamill Story"
Randall Murphree

AgapePress

2005

18 Jan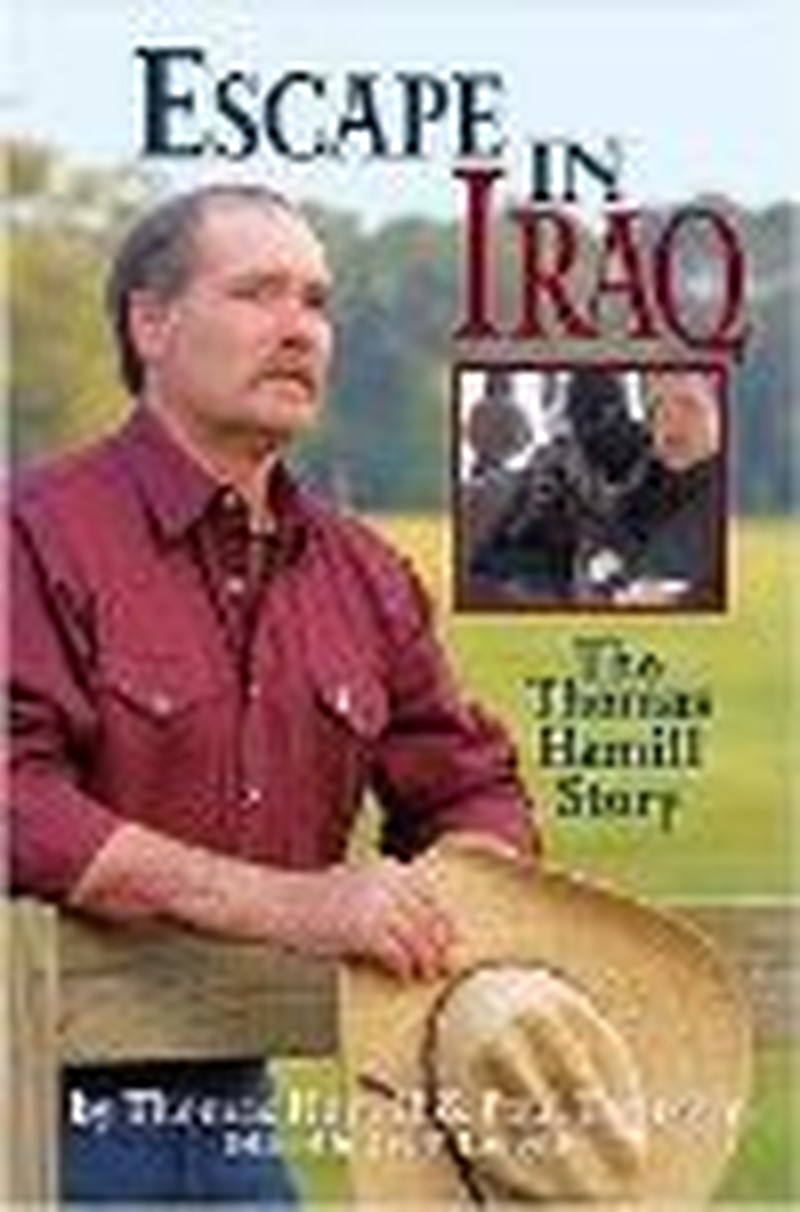 Title:  "Escape in Iraq:  The Thomas Hamill Story"
Author:  Thomas Hamill and Paul T. Brown
Publisher:  Stoeger Publishing Co.

When civilian truck driver Thomas Hamill was captured by Iraqi rebels in April 2004, he spoke briefly to a television camera that recorded the event. As Hamill was held in Iraq, Paul Brown saw the tape re-play over and over on the news back home in Mississippi.

"My impression of Mr. Hamill ... was that he was fuming mad, tough as nails and had a resolve that would be difficult for his captors to conquer," Brown says. As Hamill's story played out, he established himself as a prime example of the old adage that God uses ordinary men to do extraordinary things.

Brown, an award-winning author and wildlife photographer, admits he became obsessive about the Hamill story. After all, Hamill lived in Macon, not too far up the road from Brown's Brandon hometown. When the Hamill story reached a climax with his miraculous escape, Brown knew he wanted to write about Hamill.

However, when Hamill returned to his Macon home, he didn't want publicity, didn't want to write, didn't want people to write about him. He only wanted to run his dairy farm and enjoy life with his wife Kellie and their son and daughter. He tried hard to avoid the media.

"But God wouldn't let me," he said in an exclusive interview. "A lot of people told me, 'God brought you through this. He doesn't want you to ... not tell people why you're here.'" So he agreed to talk with Paul Brown, and the two men went to work on "Escape in Iraq" (Stoeger, 2004). The result is a story that is at once entertaining, informative and inspiring.

The book chronicles Hamill's captivity in makeshift "personal prisons" (small rooms, mud huts, remote cabins) held by rebels who avoided both Iraqi and U.S. officials. Brown was right – Hamill was mad, tough and resolved. But Hamill's exterior toughness had been tempered by his Christian faith. He had become a Christian only about two years before his ordeal in Iraq.

His story also reveals a man of integrity, courage – "guts" they call it in Mississippi – and boldness, plus a level of maturity rare for a man who had so recently accepted Christ. Among all of those qualities, he emerges as humble and genuine – the real deal.

Integrity? Hamill went to Iraq as a civilian truck driver so he could avoid bankruptcy and save his family dairy farm. In the interview, Hamill said, "I could have taken the easy way out and filed bankruptcy. But that's not me. It's my debt and it's my responsibility."

Guts? Hamill watched while Iraqi doctors did a makeshift surgery (with local anesthetic) on his right arm. Doctors and his captors were amazed that he would not look away. One man asked, "... you are not afraid of what he is going to cut on your arm?"

Hamill replied, "No, I am not afraid. I have put this in God's hands."

Boldness? Again and again, Hamill took opportunity to talk about his faith (as above), explaining to his captors that it was his God who gives him peace, courage and hope.

Maturity? Hamill wrote, "I felt blessed to ... pick up on the manners and behavior of all the captors who had guarded me. Just a little bit of good judgment enabled me to know whom I could talk to." At one point, he even had access to a gun and could have killed his guards. But he was confident that God had other plans. Through it all, Hamill says he never really felt fearful. God gave him extra measures of strength and peace.

In addition to the gripping story itself, the writing style flows easily, propelled by frequent down-home phrases and figures of speech one would expect from a truck driver. As the professional writer in the duo, Brown is careful to retain that flavor.

Hamill describes the attack on the convoy in which his truck had been hit and he would be taken prisoner: "... trucks on the freeway were passing us; bullet holes riddled the huge tanks, literally unloading the fuel on the road. The trucks looked like water-sprinkler systems wetting down the pavement, which was slick with the oily diesel fuel. The trucks slid through like hogs on ice."

Hamill even uses driving images to describe some of the small prisons where he was held: "Apparently this shack had been prepared for me. It smelled of fresh mortar and reminded me of the way a concrete highway smells after a summer rain."

He might be called a patriot, a hero, a man of character, but he still doesn't relish the spotlight. He relishes the farm, running the dairy, loving his family. He relishes being an ordinary man who trusts his life to an extraordinary God.

"I'm just a tool that God used," he said. "All I am is a tool." He's unquestionably the kind of tool God can use.



Randall Murphree, a regular contributor to AgapePress, is editor of AFA Journal, a monthly publication of the American Family Association.

©2004 AgapePress.  All rights reserved.  Used with permission.