Father's Tribute Awakens Bible Stories for Young Readers
Cindy O'Halloran

AgapePress

2005

11 Oct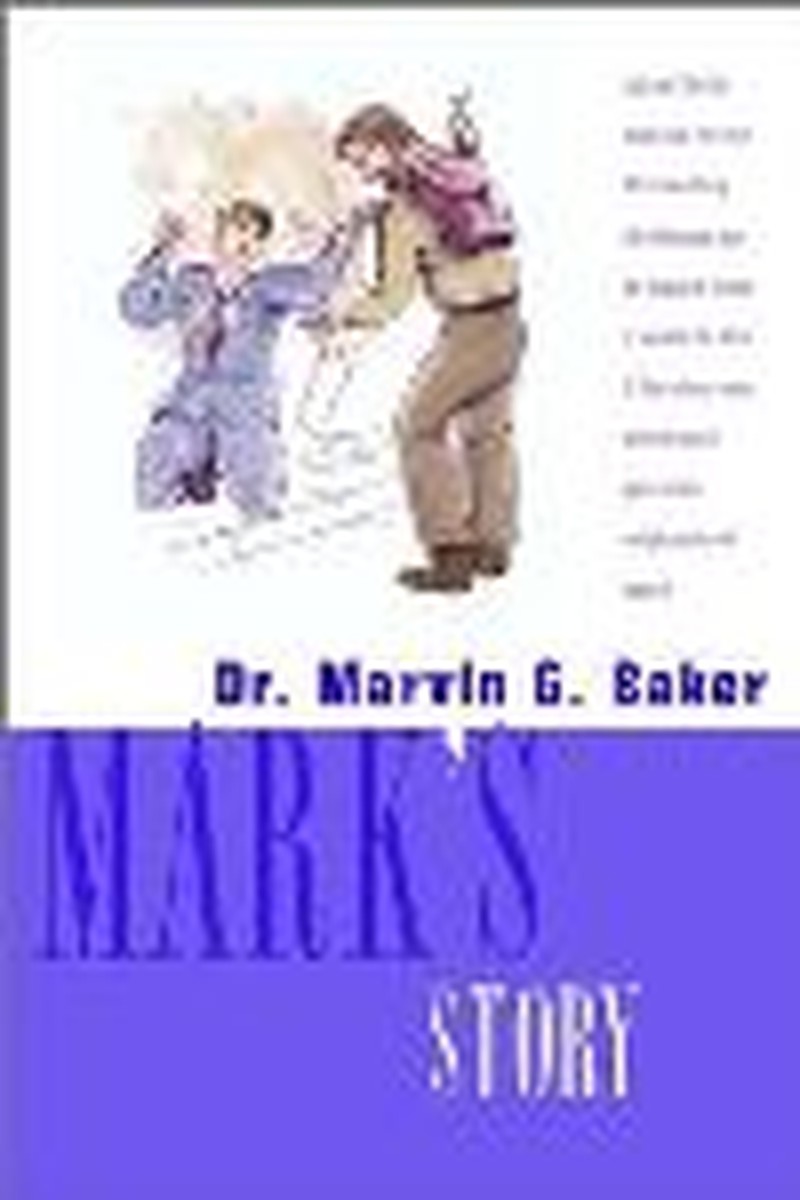 Title:  "The Gospel Storyteller Series"
Author:  Dr. Marvin G. Baker
Publisher:  Baker Trittin Press
Ahhh ... the awkward age of tweeners; too young to be teenagers and too old to be toddlers. This exceptional group of children needs a place to grow and books to guide them. Dr. Marvin Baker, editor and chief at Baker Trittin Press, has written a series of children's books called "The Gospel Storyteller Series."
"I would never have started "The Gospel Storyteller Series" if it were not for my daughter Vangie," says Baker. In the mid 1990s, Vangie had asked her father what he thought about writing the New Testament in a language tweeners (ages 8 to12) could read and understand. He encouraged her to do it.
Baker grew up in a conservative Christian home. He recalls when he was 4 or 5 years old he would join his mother in the kitchen when she was preparing breakfast on a kerosene stove. "By the doorway was a Scripture calendar and each day she read the Bible verse," says Baker. "I know that is the foundation for my appreciation for God's Word."
Vangie, too, had that appreciation of God's Word. Her desire for children to know the Word, and not opinions of others, fueled the idea of this series and a few weeks later, she enlisted his help. "It was her idea to start with the Gospel of Mark. It was the shortest," says Baker.
For more than two years, they worked on a manuscript. At the time, Vangie was in Kansas City and Baker was in Grand Haven, Michigan, but they managed to finish the manuscript. A few weeks later, Vangie was in an automobile accident that left her in a coma. During that same time period Baker's wife was dying from congestive heart failure. "I completely forgot about the project," he recalls.
After his wife's death in January 2001, Baker and his friend Paul Trittin formed a consulting firm. Trittin had spent 16 years in Christian publishing. He was one of the founders of the International Correspondence Institute in Belgium where they prepared materials serving beginning readers through seminary students primarily in Third World countries. He worked at Life Publishers International. In these positions, he served on the editorial board and followed the product until it was out the door.
Baker also lost Vangie that year. She died that December after being in a coma for one day short of two years. Trittin drove Baker to North Carolina for Vangie's funeral. En route home, Baker was sharing about Vangie's life and interests and mentioned "Mark's Story." Trittin read the manuscript for "Mark's Story" and suggested that Baker start over and write it as if he were telling the story to his grandchildren. That's what he did.
"Since Vangie was gone, it was the most appropriate way to honor her vision. She wanted kids to understand the Word," says Baker. So birthed "Mark's Story."
"I would like to see 'Mark's Story' used in Christian schools because I think it retains some of the story qualities that enables kids [and adults] to maintain a greater interest," says Baker. "Jesus was the master storyteller and emulating His style merits consideration." Baker's goal was to stay true to the Bible while including some cultural and geographical information that would facilitate understanding.
This school year, "Mark's Story" is being introduced in a Christian school for the third-grade readers. "Mark's Story" has a set of worksheets with thought-provoking questions, games, and other information related to the book, and includes a teacher's guide. "There is no better subject matter than the greatest story ever told," says Baker. "It has also been used for family devotions and for children's sermons." "Matthew's Story" has followed and Baker has plans on including "Luke's Story", "John's Story", and "Acts" in the series.

© 2005 AgapePress.  All rights reserved.  Used with permission.