Change Is Attractive in The Jerk Magnet
Susan Ellingburg

Crosswalk.com Contributing Writer

2012

25 Jan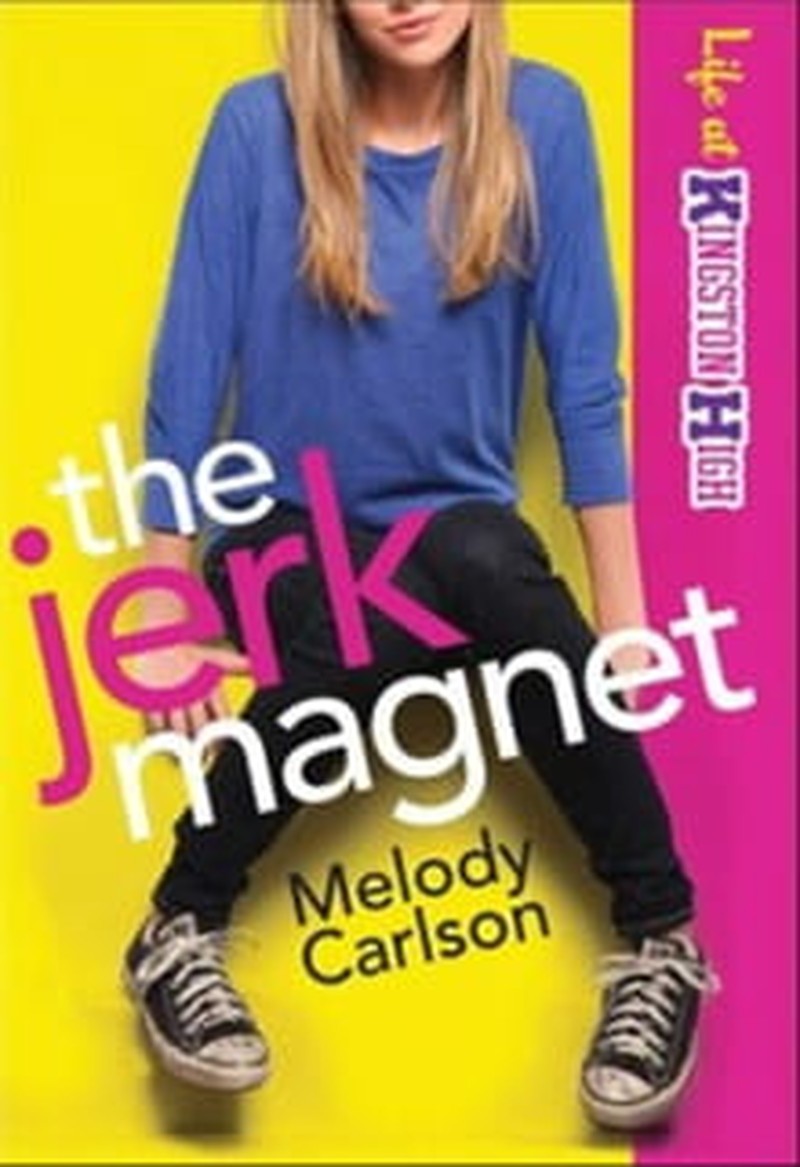 Author: Melody Carlson
Title: The Jerk Magnet
Publisher: Revell
Chelsea Martin's goal is to survive the "adolescent torture chamber" that is high school; she's hoping to get through as quickly and quietly as possible. She's a nice girl: smart, kind of geeky, and pretty . . . pretty frumpy, that is (not to mention painfully shy). Chelsea has accepted her misfit status. It's not like she has a choice about the way she looks or anything else, really.
She certainly didn't have a choice about her dad's big announcement. Chelsea's mom died years ago but Chelsea never saw that whole remarriage thing coming. There's nothing particularly wrong with her stepmom-to-be, the beautiful, stylish, perfect Kate. But does Kate really need to put Chelsea through a What Not to Wear-style makeover?
Apparently.
As if that's not bad enough, Chelsea's dad's company is transferring them halfway across the country to California. Grudgingly convinced that a new school might be a good place to try out a new look, Chelsea puts herself in Kate's hands and finds herself transformed from gawky to hottie.
Now she gets all the attention she ever wanted (and then some) from all the boys. Well, not all the boys . . . just the jerks, it seems. Naturally, the one guy she really likes won't give her a second glance. And all that male attention doesn't make it any easier to make friends among the girls. Maybe being gorgeous isn't so great after all.
Who doesn't love a good makeover? But The Jerk Magnet is more than just an ugly duckling story. It deals not only with an outer transformation, but also the inner changes that come from trusting God. As Chelsea picks her way through unfamiliar territory, she—and the friends she finds along the way—learn valuable lessons about making (and keeping) friends, knowing who you are, and staying true to yourself even when everything changes.
This is technically a book for young readers, but adults will enjoy Chelsea's journey too. Kate (definitely not a wicked stepmother) gives our young heroine some excellent "rules for confidence" that readers of any age can apply to their own lives. In less capable hands this could come off as pompous, but author Melody Carlson does a fabulous job of weaving the lessons into the story.
If there are any nits to pick about The Jerk Magnet it would be that life at Kingston High seems to be remarkably wholesome, especially for a public school environment. While there are the usual gossip girls (and guys) and the inevitable angst about Homecoming, nobody seems to have the drug/alcohol/cutting/eating disorder issues rampant in so many schools today. There are a couple of characters with somewhat questionable conduct, but they don't take it very far and on the whole everyone seems to be pretty Beaver Cleaver-esque. The students' vocabularies are a credit to their teachers, too. ("ignorant buffoon" "total ignoramus"? Really?) But these are minor quibbles and besides, all those big words are good for young readers. In the end, readers will (hopefully!) learn along with Chelsea that beauty really is more than just skin deep.