Grace Is Found in The Shadow of Your Smile
Susan Ellingburg

Crosswalk.com Contributing Writer

2012

16 Jan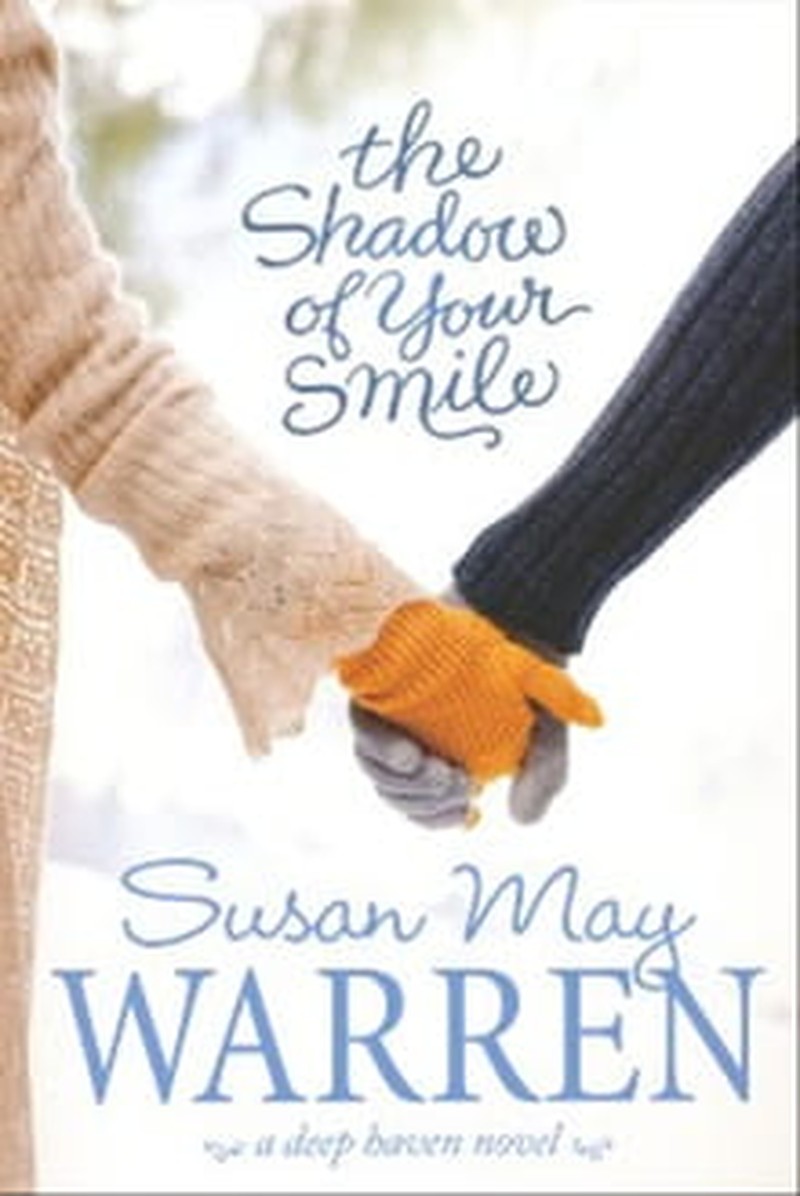 Author: Susan May Warren
Title: The Shadow of Your Smile
Publisher: Tyndale Fiction
What would it be like to lose your memory? On her way home from a mysterious appointment in Duluth, Noelle Hueston stopped for coffee and walked into a situation that left her with a gaping hole where the last twenty-five years used to be. Noelle thinks of herself as a college student. Her husband and two almost-grown sons beg to differ.
Imagine: in what seems like the blink of an eye, Noelle has gone from worrying about art class to wondering what happened to her life. What about her paintings? Where did her hopes and dreams all go? Does she really have to leave the hospital and go live with this old guy?
If there's a bright side to this situation, it's that one of the things Noelle forgot was the state of her marriage: she and Eli were on the verge of divorce. Before the accident, Noelle kept busy with volunteer work, mom duties, and a secret project that Eli knows nothing about. (The same project that took her to the city that fateful day.)
Meanwhile, Eli spent most of his time alone in "the Taj Mahal of fish houses" except when he was not-so-alone at the home of family friend (and widow) Lee. Unlike his wife, Lee was always glad to see Eli; it's just possible she wants to be more than just a friend.
But that's not all: several years earlier Noelle's family was rocked by a tragedy that she can't remember and her husband longs to forget. The empty bedroom, the hurriedly-cut-off sentences, the oddly familiar photo in the high school trophy case . . . will Noelle put together the clues and remember what she's lost? Will reliving the pain destroy her and her family? Or will they finally find a way to heal?
Back in the big city, young Emma last saw Deep Haven in her rearview mirror and she aims to keep it that way. Never mind that her music career isn't working out. Never mind that Kyle, her high-school crush—and Noelle's eldest son—is moving back to Deep Haven and would like to pursue a relationship (actually, that last one might carry a little weight). The tragedy that rocked the Hueston family ripped hers apart as well and Emma bears the weight of it all. What she doesn't know is that God has a plan to take that burden from her and heal a family in the process.
Susan May Warren has written another winner in The Shadow of Your Smile. While the amnesia plot device is common enough, her characters handle their situation with uncommon honesty and grace—God's grace. Noelle's situation will resonate with many readers who retain their memories but still wonder what happened to the person they used to be.
Fans of My Foolish Heart will enjoy glimpses of friends from Warren's earlier Deep Haven novel, but The Shadow of Your Smile is a little darker than the previous title. Don't let that put you off—it's still an eminently readable story, perfect for book clubs (there are discussion questions in the back) or to read on your own.