Mine is the Night is a Bonny Retelling
Susan Ellingburg

Crosswalk.com Contributing Writer

2011

28 Mar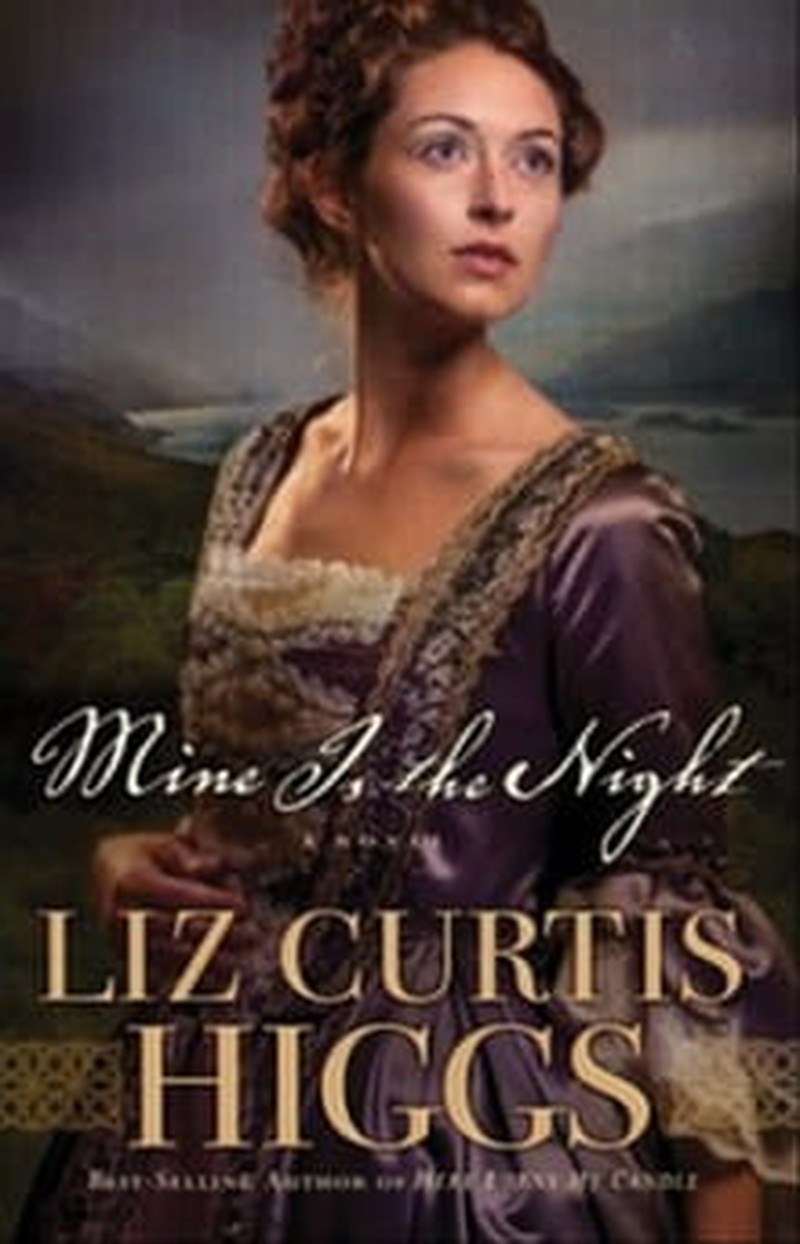 Author: Liz Curtis Higgs
Title:  Mine is the Night
Publisher: WaterBrook Press

The problem with historical romances is too many of them tend to fall into the following categories: a) formula romance filled with one-dimensional characters, b) soft porn with the merest pretense of a plot, or c) just plain lame. (Sadly, many Christian romances fall into the third category.) So when a beautifully-written, God-honoring, well-researched romance filled with intelligent, complicated characters comes along it is definitely cause for celebration.
Light the torches and ring the bells:Liz Curtis Higgs' latest is everything a good romance should be and then some! Based on the biblical love story of Ruth 2 with an 18th century setting and a Scottish brogue, Mine is the Night is a charming tale with spiritual applications woven seamlessly into the story.
Scotland, 1746: Bonnie Prince Charlie has been defeated by the English and those who supported him are branded traitors. Marjory Kerr's two sons were among them; now they're dead, as is her husband. Stripped of her title, land, fortune, and family, the former Lady Kerr returns to her home village in the Borderland with only a daughter-in-law for company. It's a bitter homecoming. Marjory used to be the lady of the manor ... now her only hope of survival is that Cousin Anne will take them in off the streets out of pity.
Elisabeth Kerr loves Marjory like her own mother—and loves her God even more. About the only thing the Kerr women have left is their faith. Elisabeth is determined to live humbly, work hard, and follow God's leading. She never expected him to lead her into the arms of her redeemer.
It's a journey, of course, one that will require patience, faith, and maybe even the gumption to take the first step. Fortunately, Scots girls are sturdy thistles, not shrinking violets. They have to be to match up with Scots men, especially a certain Admiral Lord Jack Buchanan. (Insert swoon here.)
His Lordship is not your average nobleman. He's got that tall, dark, and handsome thing down, plus a whopper of a fortune earned on the high seas. But Jack is more democrat than despot, treating his servants as (gasp!) people. Still, how can a poor widow, especially one labeled a traitor, hope to attract the serious attentions of a man as eligible as Lord Jack?
There's more to this story than boy (in kilt) meets girl (in widow's weeds). There are three "girls" after all—surely you didn't forget Marjory and Cousin Anne? Higgs doesn't. In fact, all the characters in Mine is the Night are beautifully realized and their endings are as satisfying as a plate of cream scones and a cup of tea on a blustery Scottish day.
What is it about a good period romance that's so enticing? Is it all that seething emotion just under the surface of manners the like of which we twenty-first century girls have never seen? Is it the thought of a dashing hero on horseback, ready to sweep us away to his castle (complete with servants, of course)? Is it the swish of my lady's gown, the clink of a gentleman's sword, the prospect of a ball ... ?
Who cares? Just pick up a copy of this delightful book and lose yourself in another time and place. 'Tis a bonny tale that will do your heart good.