Love Story Will Touch Your Heart
Lindsay Williams

Crosswalk.com Contributing Writer

2012

28 Aug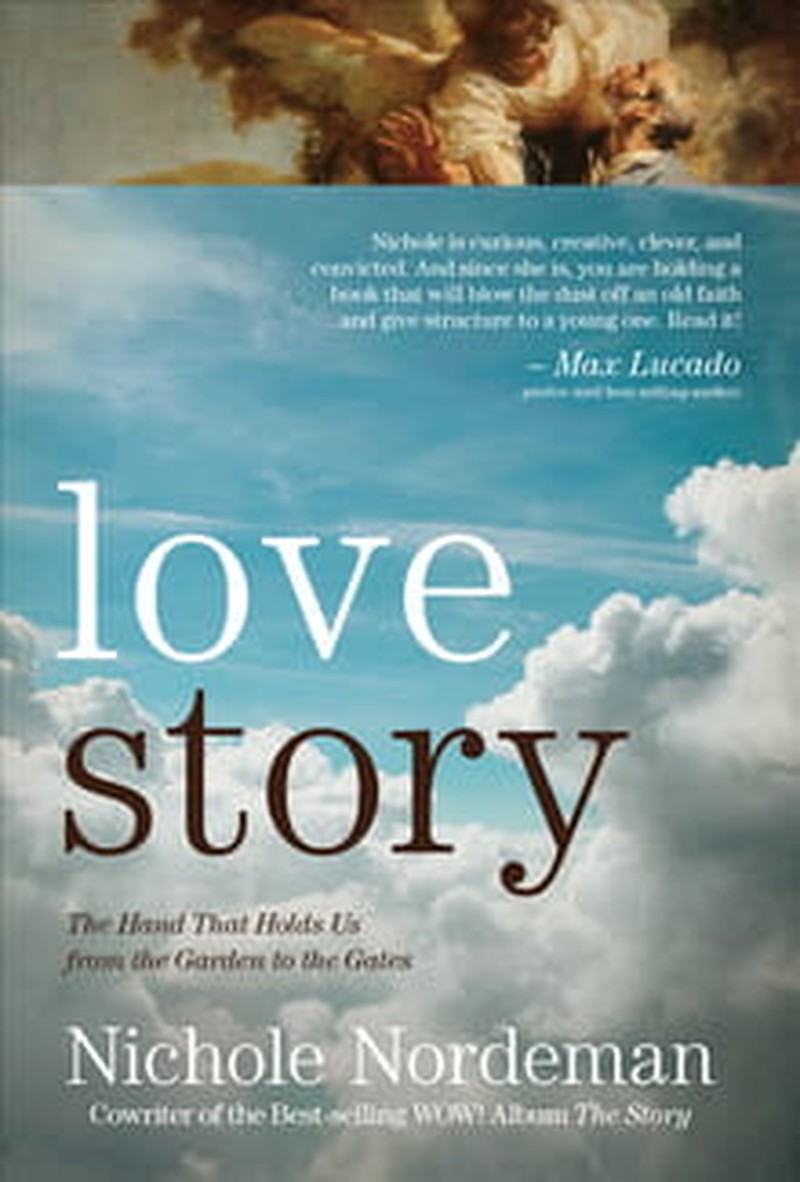 Author: Nichole Nordeman
Title: Love Story
Publisher: Worthy Publishing
Beloved singer-songwriter Nichole Nordeman is one of the bravest, most poignant writers of our time, so it comes as no surprise that her first book would be every bit as moving as her music. Tapped to write the stunning collection of songs for Music Inspired By The Story (Sparrow), alongside award-winning writer and producer Bernie Herms, she had the opportunity to explore a motley crew of biblical characters.
Now, with Love Story, Nordeman has a larger canvas on which to flesh out the colorful narratives of these well-known cast members. Lest the title fool you, these characters aren't painted in the light of fairytale. Every life tells the story of a faithful God, but not always happily ever after. Nordeman beautifully humanizes each individual. Readers can look these characters in the eye and see straight into their souls. Suddenly, these long-time "heroes of the faith" are more human than heroic, more flawed than perfect. And like Nordeman admits, the brokenness, the sin, the question marks…those are things we can all relate to.
"The one small certainty I had was that I had every freedom to excavate my questions and that I would be well loved in the process… The Bible is the ultimate used Book that's falling apart in perfect condition, much like its cast of characters," Nordeman observes.
Her music is generally so poetic, so thought-provokingly serious, it comes as somewhat of a surprise that Love Story unearths a humorous side to the songwriter. Her wit and sarcasm scattered throughout the pages prove perfectly charming and make the stories of these historic men and women all the more applicable.
She can't tell the stories of these flawed human beings without seeing herself in these characters. Therefore, she weaves in her own experiences and anecdotes about life. There are endearing stories about her kids, moments of self-revelation and vulnerable questions posed about her own faith journey. In fact, she does more questioning than answering. Love Story isn't tied up in a neat bow, but rather provides the reader space to find his or her own place in the story and link arms with the characters along the way.
Above all, Nordeman paints all of these biblical personalities in a new, disarming light. From the very first page, she invites us to see these heroes as simply people. Thanks to her poetic prose and thoughtful perspective, each chapter focuses on a sole hero or heroine and strips the person down to their humanity. The story of creation unfolds as a gift from our Creator—a way to provide for our needs. Abraham and Sarah's story becomes more about life in the waiting room than it does about God answering prayers. Nordeman relates the way Moses cares for his people to the way she cares for her children. Ruth and Naomi's friendship becomes more about what draws them to one another than what they actually accomplish together. The often-ignored shame felt by Mary, the mother of Jesus, is made noteworthy. The thief on the cross begins to take on the face of each of us. David's heart is something we can identify with when we realize that in spite of his sin, God saw his heart as one chasing after His.
It's as if Nordeman has read our diaries. She probes the deepest, darkest corners of our hearts. And she does so in a stunning way. Through the lives of these characters, she illustrates that perhaps we have more in common with them than we'd like to think. She lowers the pedestals we've erected for these greats of the faith and puts them at eye level. Their lives may have looked different in the culture and time in which they lived, but their hopes, dreams, fears and struggles were very much the same. Since the beginning of time, people have been wrestling with the infinite love of a jealous God. Nordeman points out that as beautifully broken as we are, we are the torchbearers. We are currently living the stories the next generation will learn from—every one of them, love stories.
*This Review First Published 8/28/2012