Plots Unusual and Unforeseen in The Queen
Kelley Mathews

kelleymathews.com

2011

29 Aug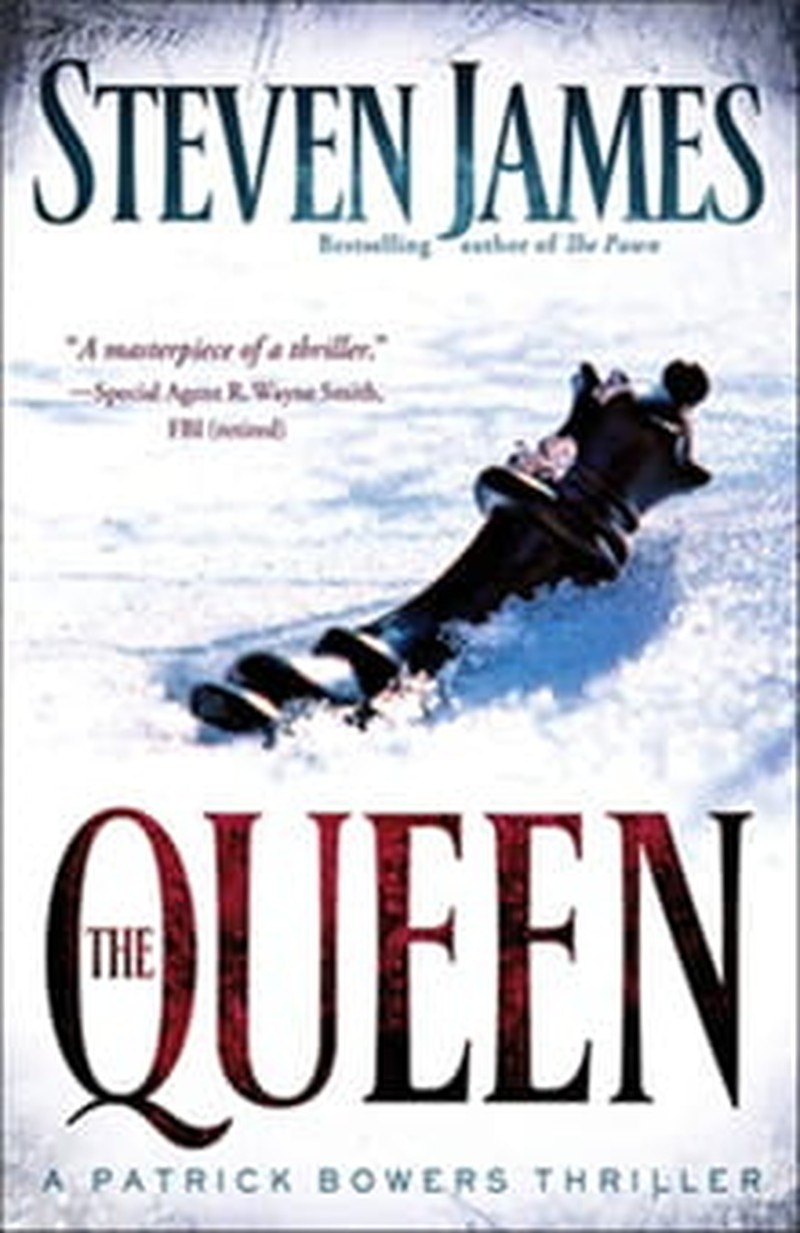 Author: Steven James
Title: The Queen
Publisher: Revell
FBI Special Agent Patrick Bowers is back, embroiled in a case that quickly becomes personal. On the trail of his nemesis, Richard Basque (whom fans will recognize from previous books), Patrick is called away to investigate a double homicide discovered and reported by local authorities near his current crime scene. Wondering why a sheriff would ask the feds for help with what appears to be domestic violence—the wife and child were dead, the husband missing—Patrick digs past the obvious clues and uncovers a secret military base hiding in the nearby Wisconsin woods. He also learns that the missing husband isn't former Navy, but a current undercover intelligence operative.
An encroaching snowstorm hampers the investigation but facilitates the action, as Patrick finds himself getting dipped in the ice-covered lake, careening off snowmobiles, suffering from hypothermia, getting shot, spraining his ankle—not his usual day's work. When Alexei Chekov, a Russian assassin, and a group of eco-terrorist hackers enter the picture, the mystery goes high-tech and Patrick races to stop an international disaster.
As usual in this thriller series, author Steven James weaves together two or more plots that eventually tie together in an unusual, unforeseen way. Those who have kept up with the characters know the spiritual questions and doubts that have plagued them throughout their adventures. Patrick is not just a brilliant FBI agent; he's a father, a widower, and a skeptic seeking internal direction but unsure he can trust the God who didn't see fit to save his wife from cancer. Finally, as the series approaches its close (I can only assume, given the chess theme of all the titles, there is only one book left?), we see progress!
The Wisconsin forest is also home to Patrick's estranged brother. Sean and his wife, Amber, while secondary to the main action plot, prove crucial to Patrick's spiritual and emotional journey. They help develop the theme that our choices have rippling effects. Mistakes from the past impact more people than we know, while today's words and actions can change a life. Tessa, Patrick's troubled teenaged step-daughter, and Lien-hua, the woman he has come to love, join the family reunion, neither of them suspecting what's about to happen.
James uses the dilemma of forgiveness to advance his characters' development. How do we forgive ourselves? Tessa wonders. Someone has to pay a price in forgiveness—the forgiver, or the one forgiven. Where is justice in all of this? Each member of Patrick's family must wrestle with these questions in order to bury the past and step into the future. But will they be willing to face their demons in their bids for freedom?
Even more intriguing, Chekov the assassin deals with the same issues. His "bad guy" character is sympathetic and likeable, not the obvious criminal that readers automatically oppose. How he deals with his conflicting motivations and goals will fascinate and surprise you.
The tension is palpable; the action swift and multi-dimensional. The author continues Patrick's story with his acclaimed skill and creativity, making The Queen the best yet in this thriller series.