Saddle Up for This Summer of Promise
Susan Ellingburg

Crosswalk.com Contributing Writer

2012

6 Feb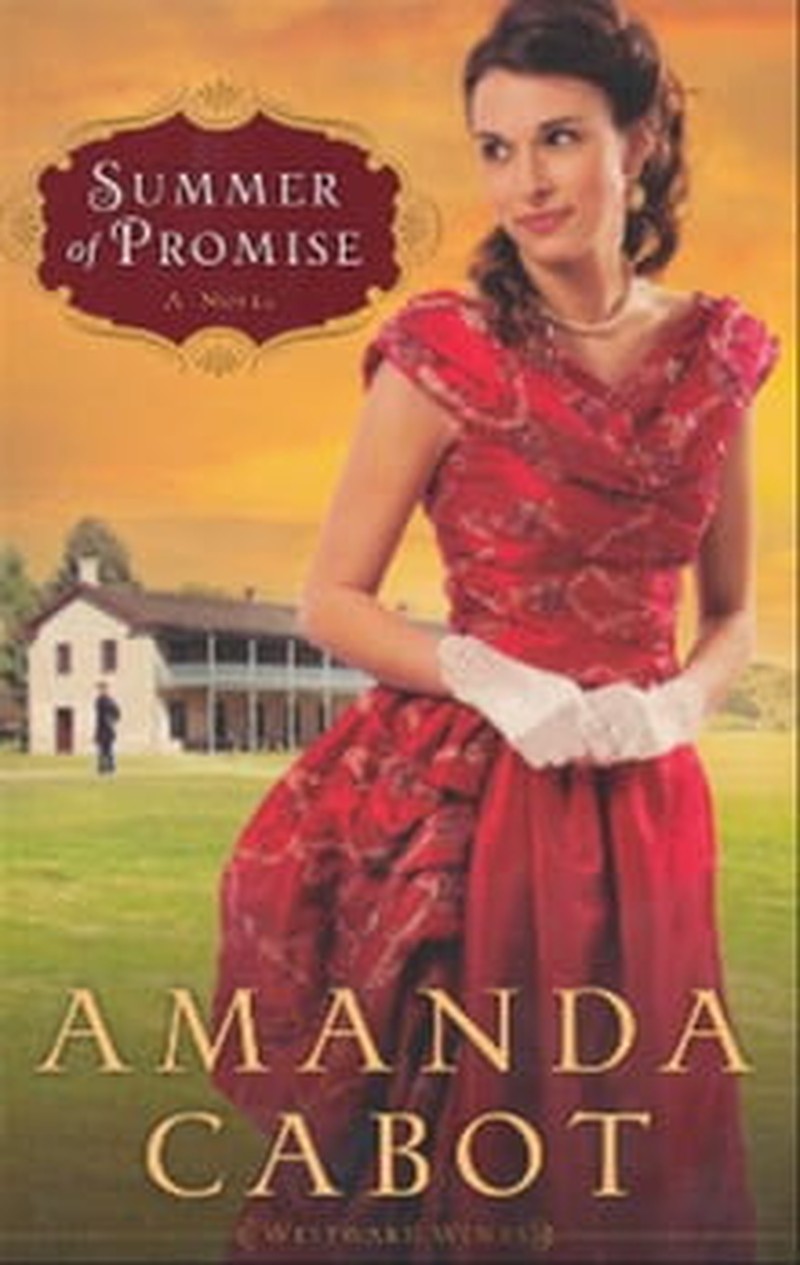 Author: Amanda Cabot
Title: Summer of Promise
Publisher: Revell
Abigail Harding has been called "impulsive" more than once (with good reason) so it's not really surprising that instead of spending a quiet summer with her fiancé back in Vermont, Abigail finds herself bouncing along in a stagecoach on her way to Fort Laramie, Wyoming. She's making a surprise visit to her older sister, Charlotte, a newlywed whose recent letters have been less than reassuring.
Abigail would have found her journey a lot more pleasant if that chatty fellow passenger would hush and let her enjoy the company of handsome Lieutenant Ethan Bowles. Not that Abigail is looking for a husband, of course, not with sensible, steady Woodrow waiting for her. That's just as well, since Ethan isn't looking for a wife . . . even one as pretty and charming as Abigail.
Mind you, not everyone finds Abigail charming; her brother-in-law is less than pleased to see her. But Charlotte looks awful, physically and emotionally. She clearly needs a sister's help, so Abigail is staying, no matter what Jeffrey says. (Just for the summer, of course.) He'll see: before long this Eastern schoolmarm will have everyone and everything sorted out. That's if she can keep her impulsive nature under control long enough to avoid getting snake bit or shot—or scandalizing the town by befriending a "soiled dove" who works at the local brothel.
Meanwhile, Ethan has trouble of his own. The fort has been plagued by deserters and a spate of stagecoach robberies. It's his job to stop both while dealing with disturbing news from his tyrannical grandfather and even more disturbing feelings for Abigail.
Amanda Cabot does a fine job describing life on a frontier outpost where the biggest enemies are rattlesnakes and boredom. Abigail and Ethan are both highly likeable characters with enough flaws to make them appealing. With a whole town full of people to wrangle it could have been easy to confuse characters, but even the minor players are given enough individuality that it's easy to remember who's who.
While the dialogue is sprightly and believable, the prose seems just a touch clunky. Every time I hovered on the verge of total immersion in the story, something showed up that felt out of place. (Just one example: Could any adult really not know that cats catch mice? Especially in 1885, when exterminators generally had four paws and a tail.) These little things stop the flow of the story just long enough to make the reader go "huh?" but it's enough to break the mood. Maybe that's why the book felt long, though at 404 pages it's certainly no lightweight.
These quibbles aside, Summer of Promise is a nicely plotted story that will have most readers pretty sure they know who's behind the robberies . . . but not positive. The romance is charming without being sappy and the spiritual aspect is neatly woven throughout the story, though there does seem to be rather an abundance of revelatory dreams.
The author, like Abigail, is an Eastern transplant to Wyoming. Cabot does her adopted state proud; the setting is practically another character. Summer of Promise is the first of a three-part series (Westward Winds), so plan on another visit to Wyoming Territory next year.