Tough Realities Addressed in Cherished
Kelley Mathews

kelleymathews.com

2011

10 Oct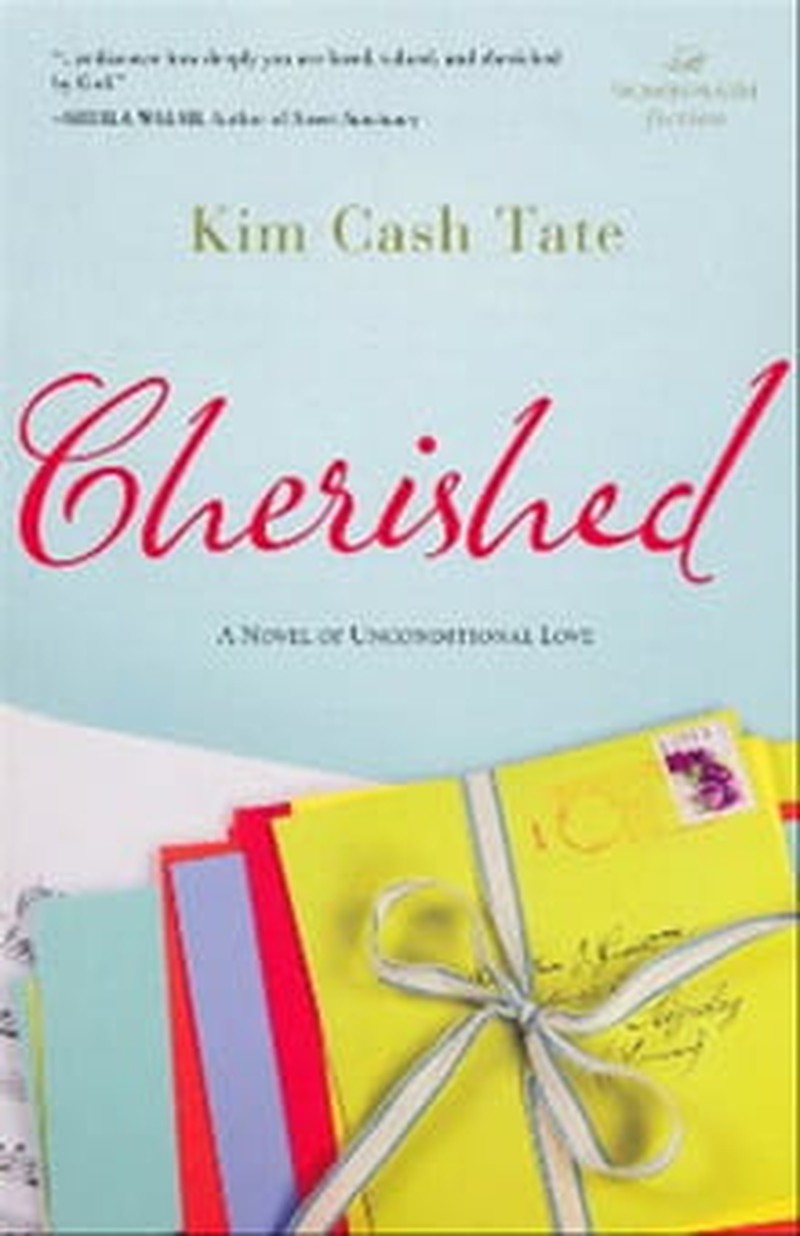 Author: Kim Cash Tate
Title: Cherished
Publisher: Thomas Nelson
Kim Cash Tate tackles thorny topics with grace, truth, and humor. Not one to avoid tough realities in her novels, in Cherished she addresses not only adultery and abortion but the shame that can rule over the guilty parties and the effects that forgiving, or choosing not to forgive, can have on those involved.
Cherished follows Tate's 2010 release, Faithful, continuing the story of the same engaging characters. The focus this time is on Kelli, sister of Lynell and Cedric, and Heather, the "other woman" in Scott and Dana's marriage. As the story opens, Kelli returns to St. Louis to job hunt and get to know her two new sisters-in-law better. But she is noticeably disturbed to hear that her high school boyfriend, Brian, now a popular Christian rapper, has also come home to settle. Painful choices they made long ago continue to haunt them. When they join their songwriting and singing gifts on a project that Brian has dreamed up, Kelli must decide if she's willing to face her past. Because her future depends on it.
Heather's issues are different but just as painful. First an affair, then a one-night stand that ends in disgrace. When she realizes that she never really knew Jesus, and decides to turn to him for redemption and forgiveness, her spirit sparkles and she feels renewed. If only Dana didn't continue to hate her, and the church members whisper behind her back. Heather's journey out of darkness takes her high and low, with detours and potholes along the way.
Together, Heather and Kelli re-learn the meaning of grace and mercy. Surrounded by their supporting cast, notably Cyd, Stephanie, Brian and Logan, they choose to believe truth instead of lies, to trust the Word of God instead of their own guilty feelings.
The strength of Cherished lies in its realistic yet hopeful depiction of life. These women are experiencing difficult situations that many readers have lived. Shame and guilt are almost universal. It can be hard to let go of past mistakes even after accepting the forgiveness of God. And even if we are at peace with God's forgiveness, other people are not always so willing to let us live in peace. We may know that we have changed, but often others don't want to forget the painful past. Heather's struggles could be any woman's.
I especially appreciated the dilemma that Cyd found herself in—torn between two friends. Not wanting to hurt Dana, she feels (unwillingly) called to disciple Heather. Several times in the story she finds herself in a tough spot because she chose to obey God's call. Would that every Christian could choose the hard obedience instead of succumbing to emotional blackmail.
In this story, most of the characters display an unusual amount of maturity, especially in their relationships with the opposite sex and in their approach to God's will. Some would say that is unrealistic, and perhaps they would be correct. But they wouldn't be right. Such behavior does become the children of God, and the characters of Cherished provide likeable, real examples of how we also should behave.