Fictional "House" a Page-turner of Personal Horror
Shawn McEvoy

Crosswalk.com Senior Editor

2006

12 May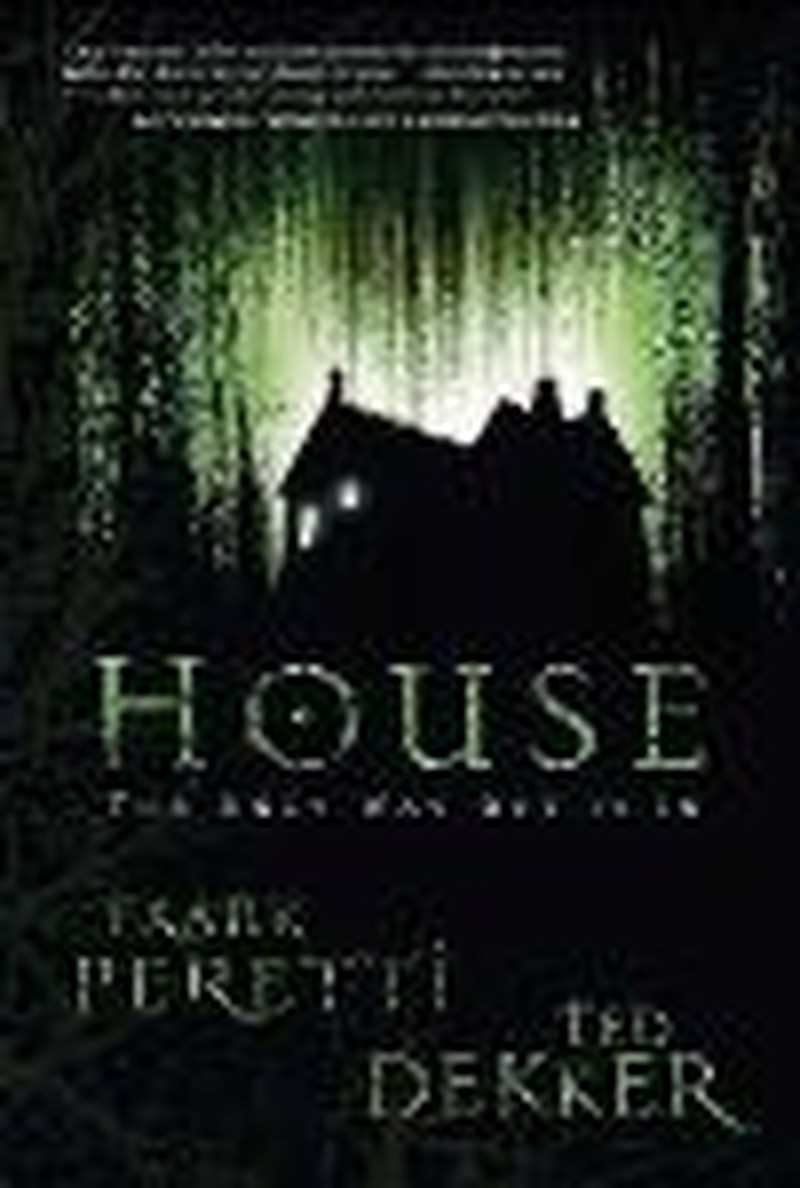 Title:  "House"
Authors:  Frank Peretti & Ted Dekker
Publisher:  WestBow 
"In the cellar of your heart lurk the ghosts of yesterday's sins." – Max Lucado ("God Came Near")
Whenever early reviews forecast a book as a "page-turner," I'm naturally skeptical. So when "House," the supernatural thriller co-authored by masters of the genre Frank Peretti and Ted Dekker, arrived being hailed on the cover as having the producer of "X-Men 3" "ripping through the pages," I was mildly curious.
That curiosity morphed quickly into genuine interest and concern as this tale of Jack Singleton and his estranged wife Stephanie – lost on the back roads of Alabama as dusk approaches – turned sinister. The Singletons seek refuge in the Wayside Inn, a manicured plantation house so out of place that Jack remarks, "What's a nice house like that doing in a place like this?" Inside, they meet fellow stranded travelers Randy and Leslie (but where are the innkeepers?), and it's not long before the old refrain from the Eagles' "Hotel California" comes to mind: "You can check out any time you like, but you can never leave." Indeed, the book's tagline states, "The only way out is in."
Peretti, in a recent interview with Crosswalk's Stephen McGarvey, said, "Ted [Dekker] had a good idea for a book … an idea about a house that folks enter that just seems to have some very special characteristics all of its own. … I've pitched in a little bit of work here and there in forming some of the characters up … but what it really boiled down to is that I wrote the first nine chapters, just getting the story set up, and then Ted finished it out from there. We figured out where we were going and I set it up and he just took off from there and finished it."
Given the prior works of the authors, and the fact the book is being reviewed on this site, you might expect to find Christian themes and sub-plots in "House." You won't be disappointed. The game of the four major characters' lives begins when a seemingly omnipresent, unbeatable enemy tosses a tin can into the house that jarringly reads:
"Welcome to my house. House Rules: 1. God came to my house and I killed him. 2. I will kill anyone who comes to my house like I killed God. 3. Give me one dead body and I might let rule #2 slide."
From that point, each character must face buried secrets, inexplicable events, dream-like terrors, and the suspicions of the others. "House" has been spoken of as having a killer "twist" ending, but frankly I wondered at that ending upon scanning the book jacket and later saw it coming. Even so, the excitement and stakes of the conclusion are extremely satisfying. It should make for a thrilling movie when it comes to theaters. The genius of "House" is the way Peretti and Dekker have tapped into the dark archetype of the haunted chambers of the mind and soul – and the winner-less game that is human life – with disturbingly-vivid description.
A note to those who get scared easily or tend to avoid horror stories – "House" is not a "give you nightmares" kind of thriller (though it could be enough to unsettle you the next time you go into the basement or visit rural Alabama without a road map). Quite the contrary, if you read it while bearing in mind the book's introductory quote from John 1:5 – "The light came into the darkness, and the darkness did not understand it." Once you understand House, you understand that a successful fright-fest and a valuable Christian lesson are a lot more entwined than you might tend to think at first. It's the rare book that can cause that realization.