Fields of Grace A Journey Through Fire
Susan Ellingburg

Crosswalk.com Contributing Writer

2013

27 Dec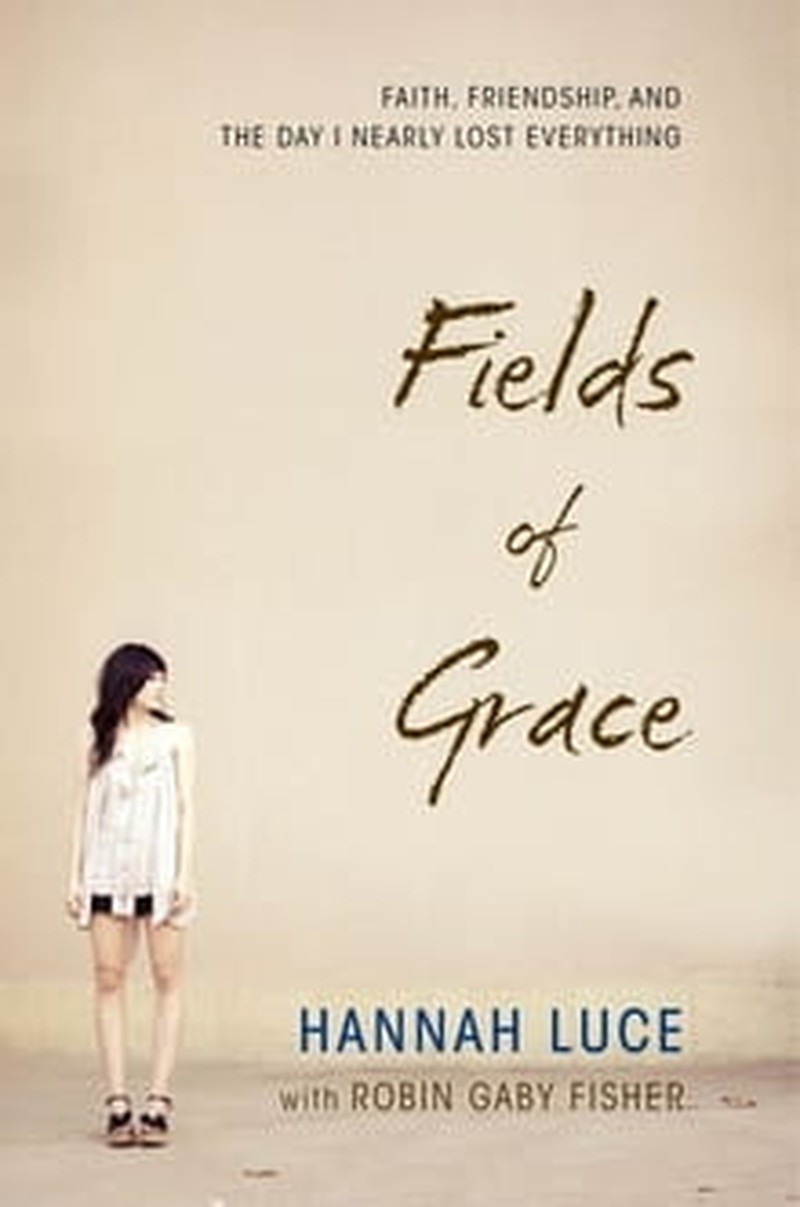 Author: Hannah Luce with Robin Gaby Fisher
Title: Fields of Grace
Publisher: Atria Books
Hannah Luce, the daughter of youth evangelist Ron Luce (founder of Teen Mania Ministries) grew up in the upper echelon of evangelical Christianity. They were the kind of family where young Hannah was sent off to school every day with clear marching orders to win somebody for Jesus; it was up to her to save a soul from the eternal fire. That's a lot of pressure to place on a little kid, but Hannah rose to the challenge. She was only twelve when she first spoke to an audience of thousands, telling them about the website she started to help other young girls get on fire for God. As the years went by Hannah served on mission trips around the world, worked alongside her father to save the lost, and was considered the heir-apparent to his international ministry. All good, right?
Not quite. When your father is a rock star of the youth ministry world his daughter is expected to be a model of young Christian womanhood. Resistance is futile—or at least severely discouraged. That meant when Hannah had questions, opinions, or thoughts that varied from the ministry's party line they were promptly squashed. Contraband books by radical authors such as C.S. Lewis were confiscated. Her parents meant well; they were doing their best to raise up their daughter "in the way she should go" according to Scripture and their beliefs. But as Hannah saw it her parents valued conformity more highly than honesty, so she became an underground rebel.
Underneath her let's-win-the-world-for-Jesus surface Hannah was a self-described "rebellious and rather cynical girl who questioned everything about her staunch Christian upbringing, even the existence of God." It's a story Christian parents should take to heart. Fortunately it's not all bad news: Hannah does eventually find her way back to faith, even if it takes a literal trial by fire to do it.
About that: many will remember the tragedy of May 2012 when the small plane carrying Hannah and five of her friends to a Teen Mania event crashed in a Kansas field. Only two survived the impact: Hannah was one of them. For much of the book's narrative that crash is in the future . . . hinted at, ever looming, creating a sense of impending doom that adds poignancy to all that comes before. Her first-hand account of the accident—the terrifying moments as the plane plummeted to earth, the excruciating journey to find help, and her long road to recovery—is riveting. Post-crash, wracked with pain and survivor's guilt, Hannah finds that it's not so easy to just "give it to Jesus" as her well-meaning parents suggest. There are no quick fixes in this wrenching, honest narrative about loss and the mourning process.
Readers on the more conservative side of the evangelical perspective may be uncomfortable with parts of Hannah's story. It doesn't fit neatly into the usual mold. However, it is a vulnerable, courageous telling of a young girl's "faith, friendship, and the day I nearly lost everything."
*This Review Published 12/27/2013