Finding Home: Jim Daly on His Imperfect Path to Faith and Family
Lori Smith

Crosswalk.com Contributing Writer

2007

15 Oct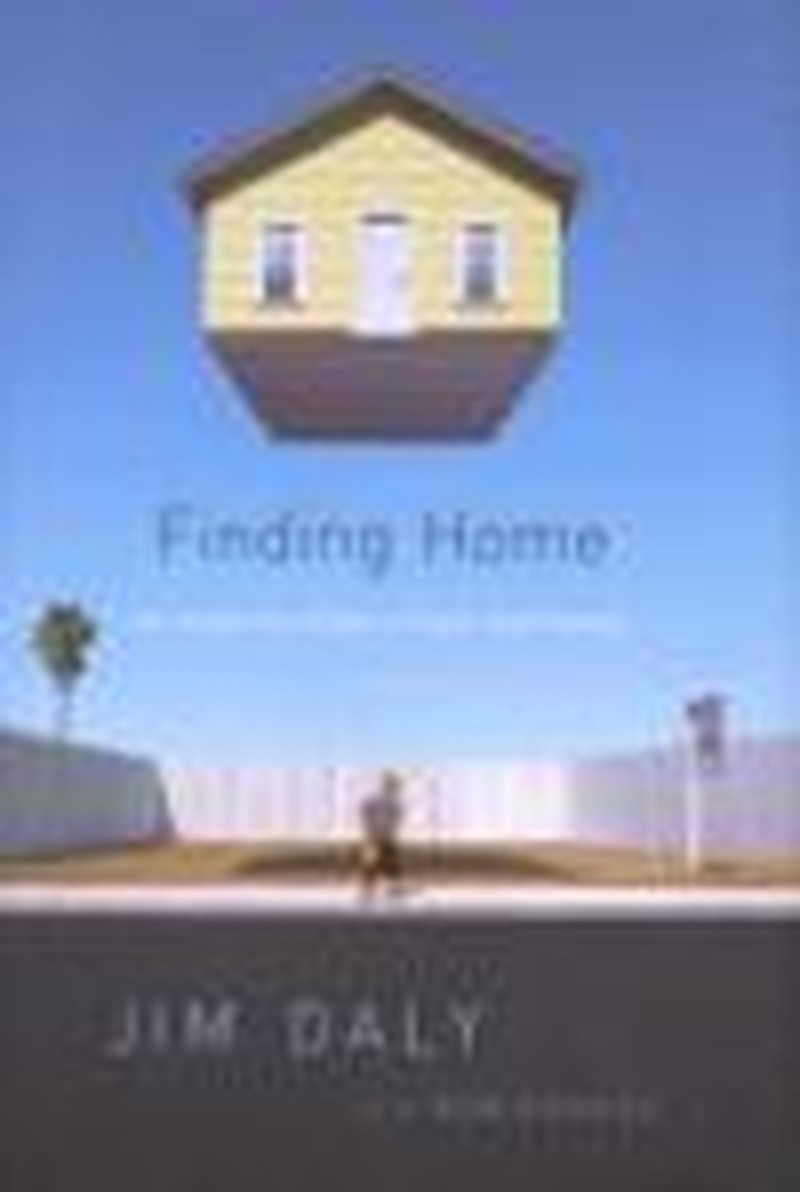 Jim Daly's childhood was almost the worst you can imagine. His parents divorced when he was five. His father, an alcoholic, once came home drunk threatening to kill his mother with a hammer. (Jim and his brothers and sisters were hiding in their bedroom.) His mother remarried an obsessively controlling man who didn't love her kids. When Jim was nine, his mother died of colon cancer and his stepfather took off, leaving them with literally nothing. Then came the crazy foster family that lived in a dirty house in the country and spent their evenings rolling cigarettes and smoking around the kitchen table. The father actually believed that little Jim was trying to kill him.
It's enough to sound made-up, but it's the life Jim Daly lived. As he says in his new book, Finding Home: An Imperfect Path to Faith and Family, when people hear what his childhood was like, they tell him he "should be insane—or in jail." Instead, Daly is now president of Focus on the Family.
He recently took time to answer our questions about his new book and work with families.
The story of your childhood is amazing and heartbreaking. Yet there were many times when God clearly seemed to be protecting you (like with the older brother in your foster family who made homosexual advances, but stopped when he figured out you weren't interested). When you look back, do you see pain, or grace, or a mixture of both?
Mostly grace. There is pain, but it really is not the focal point of my experience. I felt God's grace even in the lonely moments. I did not understand it as I would today, but I felt God was with me as a child.
What was your dearest hope as a child?
To feel loved.
I was struck by the fact that so many of the things you yearned for were simple—a homemade breakfast of bacon and eggs, a baseball glove, a hug from your father. What would your advice be to parents about the things that really matter—extravagant gestures or small signs of love?
Everyday small signs of love…with the occasional "wow" factor.
Do you think your childhood uniquely prepared you for running Focus on the Family?
I think so. Simply put, I care about the family. It is the bedrock of what we learn and the character within us.
Humanly speaking, it would seem that the best person to fill a job like mine would have a background similar to Dr. Dobson's. But it is clear that the Lord has ordered my steps, and I have felt and continue to feel His presence on every step of this exciting journey.
As I struggled with the idea of being president of Focus on the Family, the thought hit me that God owns it all. This is about Him and not me. He is the author of families—yes, the healthy and the not-so-healthy family. It is His design and it is wonderful to see it when it works well, like in Dr. Dobson's case, and it is amazing that He can take the broken pieces, like in my case, and still make something positive, like my family, out of it.
Every day you receive letters at Focus on the Family from people in desperate circumstances who feel utterly hopeless. What encouragement can you offer them?

Every time I read one of those letters, I want to pick up the phone and say, "I understand a little of what you may be feeling." I'd remind them that their file hasn't blown off God's desk. Their marriages may be on the rocks, their kids may be out of control, but He still knows where they live. He cares for them in spite of what they may see in the moment. What's more, God has both the power to quiet their storms and the ability to give their life new meaning and purpose. Those are not just empty words. I've lived it and know that nothing is impossible with God.
What do you think is the greatest hope for families today? So many—in the church and without—are broken, so many children's hearts are broken when their families split up.
It is so obvious. A family that puts Christ in the center, although not perfect, will have love and the strength to get through the tough times.
How do you define home?
A loving family.
How much of finding home for you was in your relationship with God, and how much was in establishing your own family?
What does it mean when God says to us that he is our father? Jesus said we should call him "abba father," which is similar to daddy. At times as a child, and especially as a teenager, I felt him close to me. Typically, I noticed him in my circumstances. I sensed he cared for me. I don't think we understand how real his love is for us.
As for my family, there are days I blow it, and yes, I can sense the Lord being displeased with me, and it makes me want to try harder.
For those who are hurting and broken, and still searching for love, who have not been able to establish families of their own, what comfort would you offer them?
I would encourage them to consider that they are part of a family. Like me, they are adopted into the family of God. What greater privilege is there? He has chosen you to be part of his family. Now, reach out to another and share the good news with them. Be a comfort to the broken hearted. There is tremendous healing in caring for others. I always felt there were others in more pain than me. Keeping others in mind helps keep your heart tender in this life.
Why do you think it is a mistake to try and save others and ourselves from experiencing brokenness?
To most of us, the idea of having a broken spirit feels like having the plague. Being broken is very real to me. Perhaps that's a good state for the human heart to be in—at least for a season. Certainly it's tempting to mask our pain through the distraction of entertainment, work and sports. Pain hurts, and who wants that? Yet, in spite of our best efforts to avoid brokenness, being undone appears to be a prerequisite for many people to come to a relationship with God. I know such was the case for me. I've found that when I am broken, I can finally understand how totally dependent I am on God. Truly, he has fashioned the splintered pieces of my life into a remarkable mosaic.

After pursuing careers in sales and international business, Jim Daly became a member of the Focus on the Family team in 1989. Since then he has risen through the company until becoming President and CEO in 2005. He lives with his wife of twenty six years, Jean, and their two sons, in Colorado Springs.