Free-Verse Devos Offer Practical Principles
Randall Murphree

AgapePress

2005

13 Jan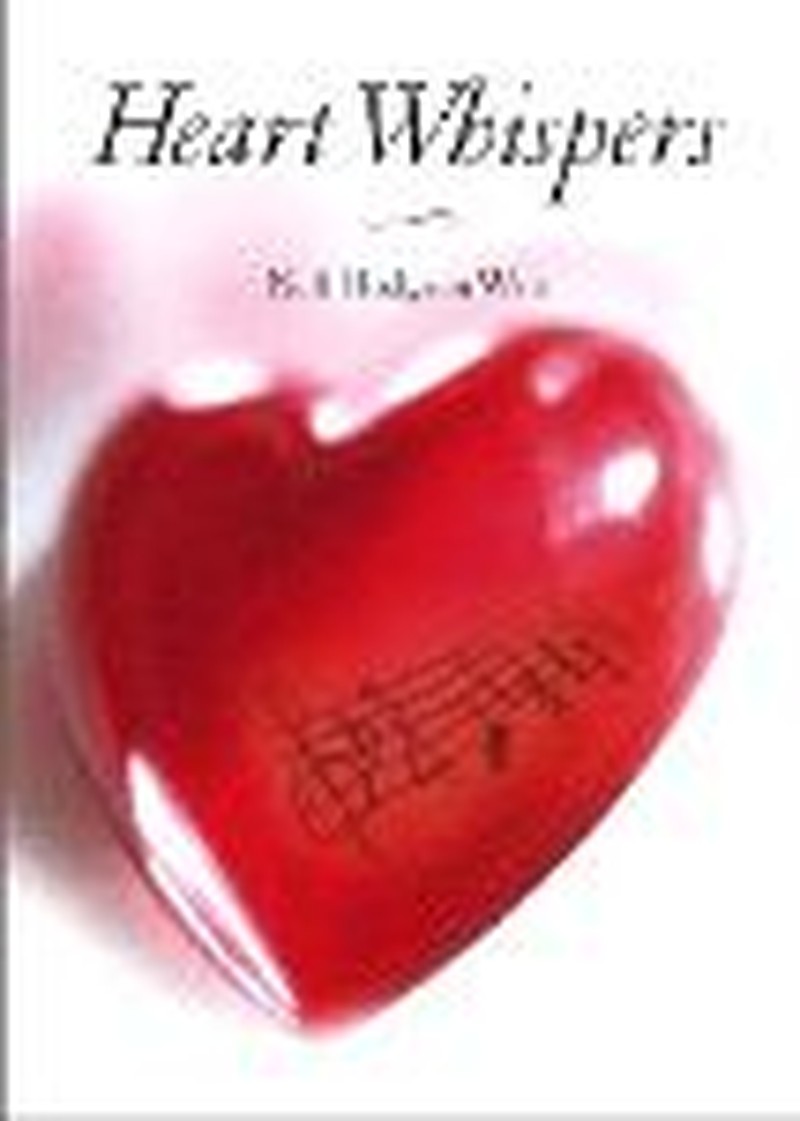 "I'm a prolific writer," says Nell Watt in her characteristic sense of humor. "I turn out a book every 50 years!"

"Heart Whispers" (Looking Glass Books, 2003) is a collection of creative poetic devotions, many of them reflecting the real-life problems of teenagers Nell and her husband Bob informally counseled in the 1970s. "A Ball of Southern Yarns," her first book, published in 1954, was a collection of stories gleaned from people in the Athens, Georgia, area, shortly after she had graduated at University of Georgia.

Some might turn away from the free-verse style on the written page, but if they'll give Nell Watt half a chance, they'll find her musings both insightful and entertaining. In "Heart Whispers" she establishes her unique, conversational style with striking metaphors and whimsical images to extract lasting principles from everyday life.

"I don't even think of these devotions as poetry," she says. However, she confesses, "I think in poetry." Sometimes her mind reels rapidly into rhymed verse, and sometimes its in lyrical free-verse lines like those in "Heart Whispers."

For years, she told herself she wanted to publish this collection. Last year, Bob urged her to go ahead with the project. Its roots are in the 1970s, when the Watts' home became a haven for their own children's friends and for an eclectic parade of teenagers from various churches in their Atlanta neighborhood. She estimates that they counseled with 200 or more teenagers during those years.

"We always told them, 'This is God's house; we just happen to live here,'" Nell says. As a tool to help teens work through some of their dilemmas, she often recorded the devotional lines that would become "Heart Whispers," now in its second printing.

"We prayed over the book before we turned it over to the publisher," she says. "It's God's book. I claim no credit."

The book's title comes from its first entry. "Heart Whispers" reveals Watt's ability to capture the beauty of things we often take for granted:

"I hear them whisper as I watch firelight flickering in the dark – And hear soothing satin ribbons of music that flow around my whole being – I hear whispers when I see slanting brilliant streaks of sunlight ...."

Never one to be predictable, Nell chose a second entry that stands in stark contrast to the first. "Cement" finds a spiritual application in her rush-hour stop beside a cement truck at a traffic light. She writes:

"... the big rolling drum
Containing the wet cement
Never stopped its slow, constant revolving!
They never stop!
Because – otherwise,
The cement would set up – and become hard!
This is what happens to us, too, isn't it, Lord – 
We, too, must keep active...."

Less poetic, perhaps, but a memorable way to make a point.

In "Commercials," she cites a number of easily recognizable slogans from advertising campaigns of modern culture, then abruptly changes gears to ask, "What does my life advertise?" The circus, scrapbooks, mother-daughter talks, tornadoes and more ordinary things provide the backdrop for a range of experiences which will resonate with readers.

In addition to their church and community affairs, one of the Watts' favorite ministry involvements has been with the Fellowship of Christian Athletes. Bob started Georgia's first FCA huddle at The Westminster School in Atlanta in the early '60s. Nell quickly became the unofficial FCA speakers' bureau, scheduling pro and college athletes for FCA events in their area.

A stroke in 1996 forced Nell to slow down a bit. She now walks with a cane and laughingly calls herself the "Grandma Moses" of journalism. But she's far from being through with living.

Indeed, the Watts exemplify the truth that seniors still have a lot to offer our culture and still have a life to live. Nell pursues her interests of writing and speaking "anywhere to speak about the Lord." Bob still hunts, fishes and plays golf regularly, and both remain active in their church.

For seniors, "Heart Whispers" offers a touch of nostalgia, for parents and teens some practical approaches to life's problems, and for all a wealth of wisdom.
 


Randall Murphree, a regular contributor to AgapePress, is editor of AFA Journal, a monthly publication of the American Family Association.  You can order Heart Whispers ($15, hardback) from Nell Hodgson Watt, P.O. Box 725585, Atlanta, GA 31139.

© 2004 AgapePress.  All rights reserved.  Used with permission.