Frenetic Pacing, Brisk Writing Mark "Briefcase"
Kevin Lucia

Infuze Magazine

2007

18 Jan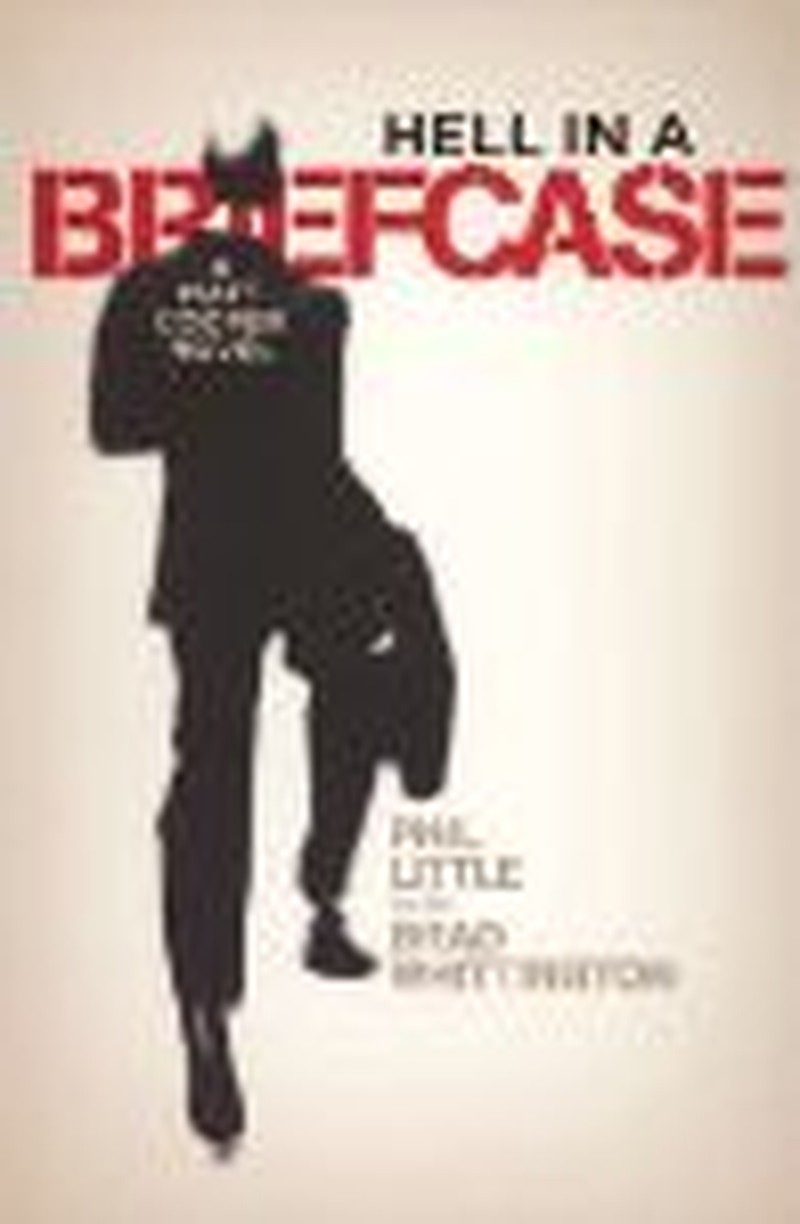 Author:  Phil Little with Brad Whittington
Title:  "Hell in a Briefcase"
Publisher:  B&H Publishing Group
Matt Cooper's life has no "Pause" button.
CEO of the largest private security company in the nation, Matt's existence consists of traveling overseas to establish international offices for his company, attending the highest class Hollywood parties with his actress girlfriend Stevie, engaging in clandestine meetings with informants and covert operatives, and having the ear of the most powerful people in the country. Oh, and dodging the stray bullet or jumping from a car now and then isn't out of the ordinary, either.
However, deep inside is a man who's hurting over his wife's death in a horrible car accident, trying to raise a thirteen-year-old daughter on his own, while juggling the security concerns of an entire nation. Matt Cooper may be quick, brash, and mostly fearless, but he's not invulnerable. Eventually, a shot is going to come that he won't be able to duck, and that gnaws at him inside. Still, he's got the lifestyle, the "girl everyone wants" on his arm, and an occupation that's never boring.
Everything changes when Matt takes a chance to scout out potential markets for his security company in the Middle East. He sneaks behind enemy lines to take part in a raid that's been part of a Holy War that's been waging for decades. Not only does he see things that change him and make him question his existence and purpose, but he also stumbles upon something more tangible and horrifying: a terrifying nuclear threat to the United States and the ones he loves, guided by an unseen, maniacal hand bent on destruction and vengeance – a leader caught in the throes of bloodlust and jihad.
Matt races against the clock, narrowly avoiding assassin strikes meant to take him out of the game, and everyone becomes a suspect as he realizes there's a leak somewhere, either in his own agency or higher up. Worse yet, his daughter Nikki is slipping away into a depression she might not be able to survive, struggling with the grief of losing her mother and the fear that she's going to lose her father as well. Can Matt save the country, his family, and his own soul in time?
"Hell in a Briefcase," co-authored by Phil Little – an internationally recognized counter-terrorism expert – and Brad Whittington – author of the "Fred, Texas" series, is a complexly woven story told in the high-wire suspense fashion of the Bourne series and any number of Tom Clancy novels. The pacing is frenetic, unrelenting, and the writing is both brisk and terse, bringing the reader swiftly into the flow of the action. While reading, you get the innate sense of clock ticking as time runs out, and action scenes are written believably, which is often hard to do in novel. Simply put, "Hell in a Briefcase" would make an excellent transition to the big screen.
Also, as a co-authored novel, there is no dissonance in the narrative, which often marks such ventures when one writer takes over for another (I'm reminded of the "Left Behind" series, when it often seemed like one chapter was written by Jenkins, the other by LaHaye). "Hell in a Briefcase" uses realistic, accurate portrayals of terrorism and counter-terrorism, as well as the strife of living in the war-torn Middle East. Matt Cooper is a realistic character when it comes to matters of faith, there is no "pat" conversion scene when abject sinner turns automatically into a creature of grace, he struggles God's will in his life, as all people do.


© 2006 Infuze Magazine.  All rights reserved.  Used with permission.