From Supermarket to Super Bowl
Jim Grassi

Author, speaker

Published

Oct 30, 2002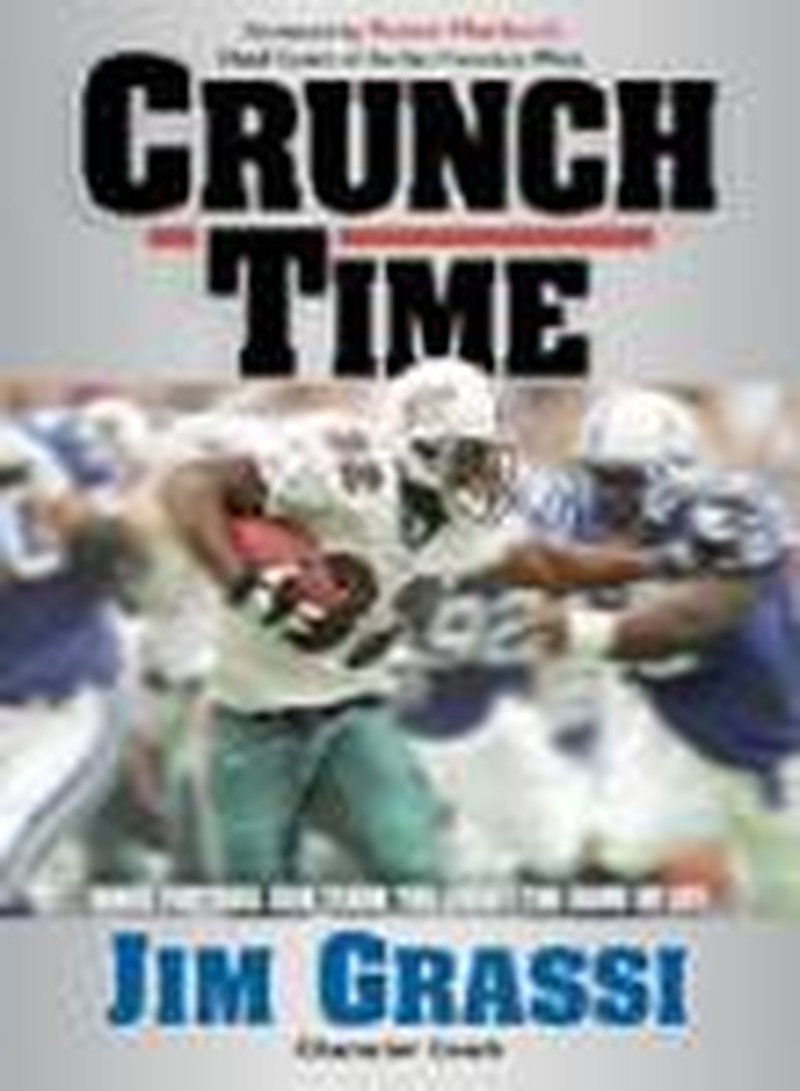 Waiting for the Rams to win a Super Bowl is like leaving the porch light on for Jimmy Hoffa.

Milton Berle,Comedian

It has been called the "Greatest Single-Season Sports Story in History!" Kurt Warner's long road to gridiron success was filled with setbacks and bad breaks. He warmed the bench for four years at the University of Northern Iowa. Finally getting a chance as a fifth-year senior, he led the Panthers to the NCAA Division 1-AA semifinals and was named the Gateway Conference Offensive Player of the Year. But he was passed over in the NFL draft and rejected by the Canadian Football League. When all else failed, Warner took a job stocking shelves for $5.50 an hour at the Hy-Vee Supermarket in Cedar Falls, Iowa, while he worked out at a college practice field during his time off.

A year later he was playing again, but in small-time Arena League football, an indoor game using eight players on a side and fifty-yard fields. He missed a tryout for the Chicago Bears in 1997 when he was bitten on the elbow by a venomous spider, leaving him unable to throw.

After three years he took a step up. He was signed by the Rams and was sent to the Amsterdam Admirals of NFL Europe, where in the spring of 1998 he led the league in passing yardage and touchdowns.

The Rams put him on the team for the 1998–1999 season, but he played in only one game. He was left unprotected in the expansion draft, but the new Cleveland Browns didn't want him. Warner was still with the Rams in early 1999 at minimum pay, but they didn't appreciate his full potential and signed QB Trent Green before the season for $16.5 million. It looked like Warner would be riding the bench again as a backup.

But Green got hurt, and it opened the door for Warner to show his stuff. He capped off a Cinderella season by passing the Rams to victory in Super Bowl XXXIV. He not only won the game and was voted MVP, but he also gained the hearts of many Americans.

By the end of the playoffs, much to the surprise of almost everyone, he had thrown a record 49 touchdown passes, led the league in completion percentage, and taken the Rams to the best record in the NFC: 13–3. His 109.2 quarterback rating put him in the same class as his idols, Joe Montana and Steve Young. In five months he had gone from anonymity to being a Pro Bowler and an MVP.

Through it all Warner remembered his faith, his family, and his friends. He believes it is important to "keep first things first." His great humility was underscored when he stood before a Billy Graham Crusade audience of more than forty thousand and said, "Whether I'm a Super Bowl Champion or a regular guy stocking groceries at the Hy-Vee, sharing my faith and glorifying Jesus is the central focus of my time on this earth.... I want to be a role model for Christ in everything I do."

In a time when so many players are looking for every opportunity to beat their own drum, it is refreshing to see a man as humble as Kurt Warner. He and his lovely wife, Brenda, continually work with their three kids on developing great character.

I'm reminded of numerous verses in Scripture that help me appreciate that whatever our gifts and talents are, whatever we're able to do from a physical, mental, or spiritual standpoint, or whatever our perceived successes, we owe it all to God. Moses reminded the Israelites before they entered the Promised Land: "You may say in your heart, 'My power and the strength of my hand made me this wealth.' But you shall remember the Lord your God, for it is He who is giving you power to make wealth" (Deuteronomy 8:17–18 NASB).

The Warners realize that everything we have, everything we are, is because of God's grace and strength in our lives. It is good to remember that Satan will tempt us to be prideful and haughty in spirit because of our abilities and accomplishments, but we must realize that every good thing we have is from the Lord. Paul asks us, "What do you have that you did not receive?" (1 Corinthians 4:7 NASB).

I believe God wants us to have a "healthy pride" in what we do but not be prideful. He wants us to do our very best in everything. The Lord desires that we work hard in our jobs, develop relationships, and encourage our families in serving Him. He has shown us by example that it is good to be joyful after we have accomplished something wonderful. In Genesis we see God affirming himself after each creation by saying, "It is good." And when He finished creating man and woman He said, "It is very good."

Having a healthy pride in our efforts demonstrates proper respect for self and for our Creator. God was demonstrating self-respect, self-satisfaction, self-sufficiency, self-content, and self-confidence when He affirmed himself. He desires that we enjoy feelings of satisfaction and contentment from a job well done. Warner's locker room talk after the Super Bowl demonstrated the proper balance of self-respect and faith.

God's Word speaks against a prideful spirit and a heart that testifies to vanity, conceit, egoism, narcissism, self-love, and self-glorification. Pride, like many other things, is a two-edged sword. It can be used to glorify God, or it can be used to disgrace and embarrass our heavenly Father, friends, and family.

Kurt Warner and many other Christian athletes realize who has empowered them and who ultimately should receive the credit. Warner's faith in Christ has given him the peace and strength he's needed to handle all the challenges that have come his way. He admits, "Before I could devote my life to Jesus and start living my life for Him, I had to go through a lot of personal struggles, including a period a few years ago where I got caught up in things that aren't important—fame, money, lust...."

I know Warner would agree that the most damaging pride is external spirituality without internal holiness. Jesus reserved His greatest condemnations for those who had such pride:
Woe to you, scribes and Pharisees, hypocrites! For you are like whitewashed tombs which on the outside appear beautiful, but inside they are full of dead men's bones and all uncleanness. Even so you outwardly appear righteous to men, but inwardly you are full of hypocrisy and lawlessness. (Matthew 23:27–28 NASB)

Let's examine our hearts to make sure our pride is in God and not in our position, possessions, power, intelligence, or spirituality.

A man's pride brings him low, but a man of lowly spirit gains honor.
-Proverbs 29:23

---
Excerpted from:
Crunch Time: What Football Can Teach You About the Game of Life by Jim Grassi
Copyright © 2002, Jim Grassi
ISBN 0764226606
Published by Bethany House Publishers Used by permission.  Unauthorized duplication prohibited.

Jim Grassi, a nationally acclaimed speaker, author, and men's ministry leader, is the founder and president of the twenty-two year old Let's Go Fishing Ministry.  He is also a regular chapel speaker with several professional and college teams. He and his wife live in Post Falls, Idaho.