Gospel Message Subtly Woven in Christmas Novella
Randall Murphee

AgapePress

2005

9 Dec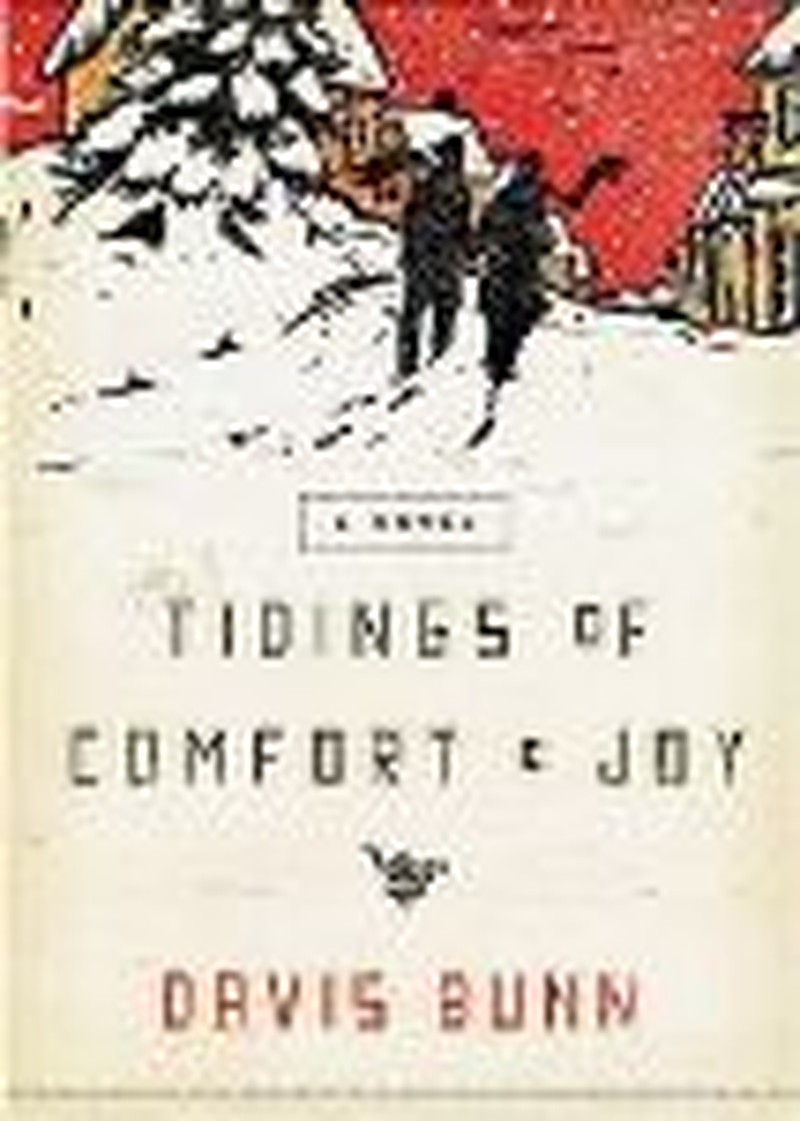 Title:   "Tidings of Comfort and Joy"
Author:   Davis Bunn
Publisher:   WestBow Press
"Now we both have a reason to hate Christmas!" Marissa whines to her grandmother. Gran has agreed to care for the ailing 14-year-old Marissa while her parents and brothers head off to a Christmas vacation in Hawaii. Gran still grieves over the death of her husband during last year's Christmas holidays, so the family's oldest and youngest members are left to their own devices for the holidays.
Despite her grief, Gran insisted that her daughter and family take their Hawaii vacation, even after Marissa became bedridden by debilitating disease. Gran convinces them she can nurse Marissa back to health, so Marissa's brothers carry her screaming and fuming into Gran's home just before they leave for Hawaii. No one is really happy – Marissa feels abandoned, her family feels guilty and Gran feels overwhelmed.
This rocky beginning is in T. Davis Bunn's "Tidings of Comfort and Joy," an earlier title released this fall in a new edition by WestBow Press. Bunn is one of Christian fiction's best writers, as evidenced by his many awards. He won Christy Awards for excellence in Christian fiction three years in a row – for "The Meeting Place" (North American historical, with Janette Oke) in 2000; "The Great Divide" (suspense in 2001); and "Drummer in the Dark" (suspense in 2002).
While many Christian novelists make the Gospel message an overt part of their story, Bunn usually interjects the message with more subtly. In an exclusive interview, he expressed his beliefs regarding Christian fiction.
"There are two ways to look at Christian fiction," Bunn said, "two different avenues this work can take. It can be seen first and foremost as a mission tool, or it can be seen as entertainment with a Christian theme. The mission thrust is aimed first and foremost as fiction as a vehicle for the message. Entertainment places the art of fiction first, with usually just a single spiritual message imbedded in the character and plot line. I work in both these directions. Both are entirely valid."
Bunn weaves Christian values into story lines primarily via characters who have a strong faith. In "Tidings of Comfort and Joy," the primary Christian influence is Colin Albright, vicar at a little church in Arden-on Thames in post-World War II England. Albright is the principal player in an orphanage serving children from all over Europe.
The author uses the device of frequent, lengthy flashbacks interspersed with contemporary scenes. In the former, Gran tells Marissa of her trip to England after the War. She was jilted by her fiancé, an American pilot, and found herself in the quaint village of Arden. With no way to return home to the U.S. she soon begins volunteering her time in the orphanage.
In the novel's contemporary scenes, as Gran tells her life story, walls of frustration, anger and resentment begin crumbling as her relationship to her granddaughter reaches new levels.
"I've learned how to make a spiritual message a far subtler instrument," Bunn said. What he does, he adds, is attack very critical issues and try to show them "through a Christian perspective, where characters harbor Christian motives, Christian background, Christian faith -- so that there is a sense of God present in one form or another on the page."
Bunn again reveals his mastery of the art in this appealing Christmas narrative, a story of relationships, of the worth of sacrifice and of the real meaning of giving.

© 2005 AgapePress.  All rights reserved.  Used with permission.