Great Christmas Books for Kids
Laura MacCorkle

Senior Editor for Fun

2002

20 Dec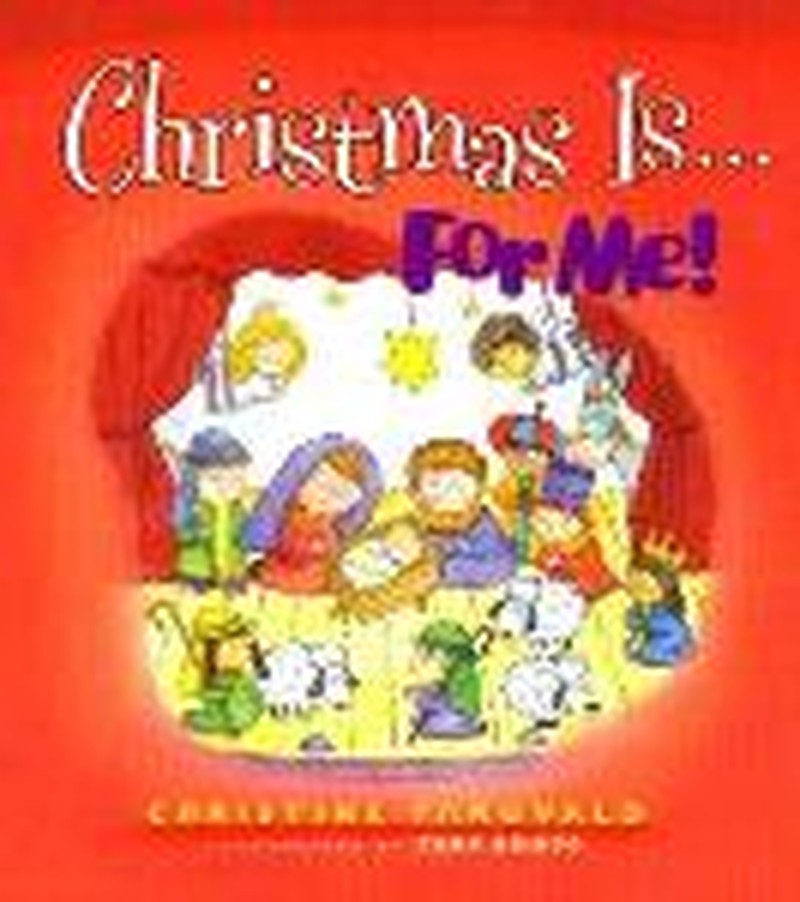 What child doesn't love to curl up with Mom or Dad in an overstuffed chair by a roaring fire and read a special Christmas story?  Here are some recommended titles your children—from little ones to school ages--may enjoy this holiday season….

All Is Well:  The Miracle of Christmas in July
Author:       Frank Peretti
Illustrator:  Gary Glover
Publisher:  Integrity Publishers
Young Daniel's father died last Christmas.  And now Daniel and his mother Ruth are struggling to make ends meet.  When Daniel tries to sell his family's old junk to his neighbors so he can raise money, he finds out why "all is well" in an old box of Christmas ornaments.  Through the story of Daniel and his mother, best-selling author Frank Peretti reminds kids of all ages that we should celebrate Christmas all year long. 

Annika's Secret Wish
Author:       Beverly Lewis
Illustrator:  Pamela Querin
Publisher:   Bethany Backyard
Help your children learn the importance of giving through noted author Beverly Lewis' tale of Annika.  Each Christmas Eve as part of a Swedish tradition, young Annika wishes to find an almond in her rice pudding so that she may wish for something she has wanted—a new pair of snowshoes or perhaps a mountain of truffles.  This year her spoon clinks against something in her dish, but Annika must make a decision that could lead to a Christmas miracle.

Christmas Is…for Me
Author:       Christine Tangvald
Illustrator:   Tony Griego
Publisher:   Bethany Backyard
The youngest readers will learn how Christmas traditions relate to the birth of Jesus in Christine Tangvald's and Tony Griego's colorful, soft-cover book that uses the rebus format to make important concepts easy to understand.  Colorful pictures help teach new words and facts about many symbols Christians use at Christmastime when God gave us Jesus, the best present of all.

Lift the Flap Nativity
Author:      Allia Zobel-Nolan
Illustrator: Tracey Moroney
Publisher:  Standard Publishing
Three-to-five year olds will love the activity of flipping the flaps and seeing what lies beneath!  Different scenes from the nativity will greet them underneath each flap on every colorfully illustrated page depicting the Lord's birth.  Simple wording and Scripture verses will bring the story of Christmas alive for your little ones.

Once Upon a Christmas Tree
Author:      William Goetz
Publisher: Christian Publications
This is a great collection of stories for grandparents and parents to read to elementary school-aged children.  The "ABC steps to Salvation" are clearly presented, as are suggestions for Advent and family devotions.  Celebrate Christmas and the gift of salvation by reading Once Upon a Christmas Tree.

The Christmas Miracle of Jonathan Toomey
Author:       Susan Wojciechowski
Illustrator:   P.J. Lynch
Publisher:   Thomas Nelson
When woodcutter Jonathan Toomey is asked to make nativity figurines for a new family in his village—a seven-year-old boy and his widowed mother—his hardened heart begins to soften and his faith is restored through a joyful miracle.  Richly detailed watercolor illustrations will captivate children as they look and listen.

The Crippled Lamb
Author:        Max Lucado
Illustrator:   Liz Bonham
Publisher:   Thomas Nelson
Best-selling author and special guest author Sara Lucado (Max's daughter) weave an inspirational tale of a disabled lamb named Joshua who often feels left out and different than the rest.  He soon finds out that God thinks He is special and has an equally special plan for him.  Joshua witnesses the greatest event in history…and gives the newborn King the thing he needed most.

The Legend of the Candy Cane
Author:       Lori Walburg
Illustrator:  James Bernardin
Publisher:  Zondervan
A candy maker who's new in town soon gets help in his new shop from a young girl named Lucy.  Mr. Sonneman teaches her the history of the candy cane, and Lucy soon learns that the upturned candy is in the shape of a "J" for Jesus.  With the straight side pointing downward, it looks like a shepherd's staff, and the red stripes represent the blood of Christ. 

he Star of Christmas, A VeggieTales Book
Author:       Cindy Kenney
Publisher:   Zonderkidz
Set in London in the 1800s, Cavis and Milward (Bob the Tomato and Larry the Cucumber) want to teach the inhabitants of the city to love by using their amazing electric light spectacle.  When the 6th century Christmas star at the church Christmas pageant gets more pomp and circumstance, Cavis and Milward try to out-do and pull off the biggest Christmas Eve gala ever.  But in the end, they are the ones who learn about the real meaning of love and the real star of Christmas.

Zeek the Christmas Tree Mouse
Author:       Richard H. Schneider
Illustrator:   Florence Davis
Publisher:   Abingdon Press
With a name like "Zeek" your children are bound to be curious about this little critter in a Christmas tree.  When Zeek disobeys his mother and leaves the nest, drama ensues when a cat chases him!  He realizes that he should have listened to Mom and learns about God's forgiveness.  Appropriate holiday reading for 6-to-10 year olds.