Great Storytelling a Plus in "The Pew"
Shane Werlinger

Infuze Magazine

2006

30 Nov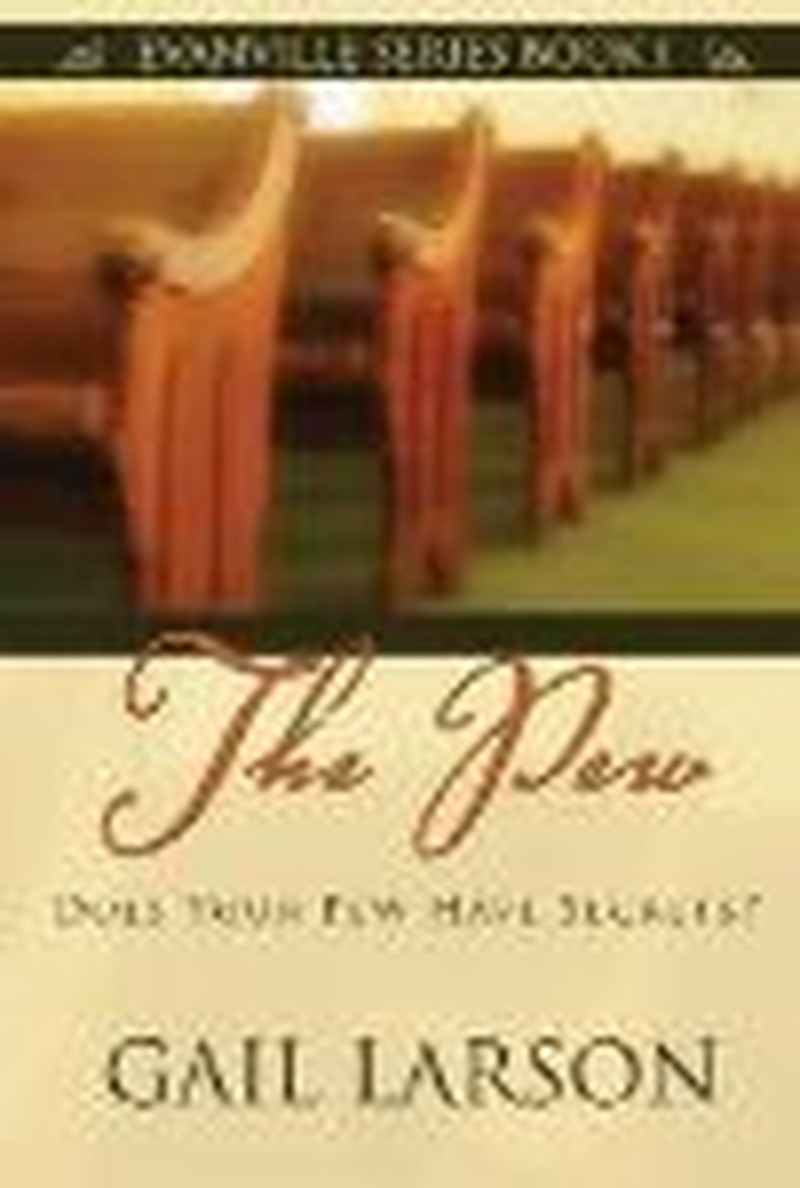 Author:  Gail Larson
Title:  "The Pew"
Publisher:  Winepress
How well do you know the people you sit next to in church? If the pew you sit in each week could talk, what would it say about you? How about that family you've sat next to for the past five years?
"The Pew" by Gail Larson tells the story of those that sit on it every Sunday. The pew also chimes in to give us some insight. Sometimes it takes an inanimate object for us to listen. Besides the pew itself, we follow the lives of the Petersons, Evelyn and Bertram; the Jordans, Hank, Cass and their young son Jeremy; and Luanne Lamont. The Petersons are an elderly couple that have been married for many years. Bertram's 75th birthday is coming up and Evelyn has a plan to make this the best birthday of his life. Evelyn tries keeping it a secret, but she has a hard time with those white-lies, as well as some other curveballs life throws at her.
Hank and Cass put on a good face at church, but they have a secret that threatens to tear their lives' apart. Cass tries to keep Jeremy oblivious of what really is going on, but he ends up learning a hard lesson, a lesson that will chip away at his innocence.
Luanne Lamont is the librarian at the local library. She has a lesson of her own to learn. One that will shatter her innocence, but give her freedom. Luanne finds out the hard way how callous people can be, but she also sees that all things work for good to those that love the Lord.
"The Pew" shows how our lives can affect others, either positive or negative, as it spins the tales of these people that share a pew each Sunday. Larson does a great job of showing this relationship in a realistic manner. Rather than have everyone be immersed in each others lives, she gives each relationship a different depth. Cass relates to Luanne different than Hank does and Hank relates to the Petersons in a different manner than Cass.
Larson gives a piece of the puzzle for each group in each chapter. When you're finished with one of the pieces, you want more. Then you are offered up another that lays aside the wanting until the next chapter brings it back. This makes the pew easy to read and hard to put down. Finding a good place to stop is near impossible so you push on to the next chapter.
"The Pew" is a good look at how we can work in people's lives. We are all connected and can make a difference to somebody, and they can make a difference to us. Larson is a great storyteller. She gives you exactly what you need to keep you going. Before you know it you're reading the last page. But fear not, this is book one in a series. I have a feeling you're going to want book two.


 © 2006 Infuze Magazine.  All rights reserved.  Used with permission.