Haiti Earthquake Survivor Tells of God's Rescue in Unshaken
Kelley Mathews

Crosswalk.com Contributing Writer

2011

27 Jan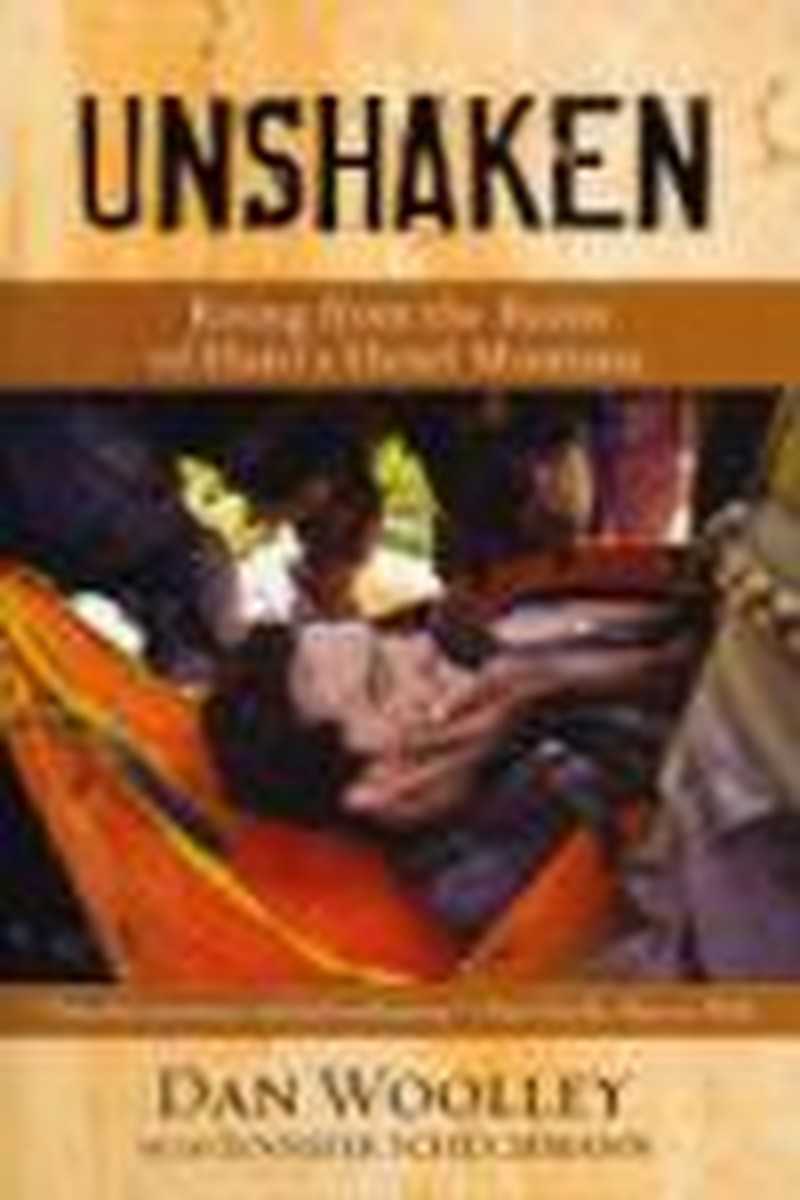 Title: Unshaken: Rising from the Ruins of Haiti's Hotel Montana
Authors: Dan Woolley with Jennifer Schuchmann
Publisher: Zondervan


Contrary to media reports, technology wasn't the driving force behind Dan Woolley's rescue from the Haiti earthquake of 2010. Early news releases focused on how he used his camera flash to light up his surroundings and his iPhone to research first-aid procedures for his injuries (surviving an earthquake: there's an app for that!). But buried for 64 hours in the ruins of Hotel Montana in Port-au-Prince, Woolley not only fought for physical survival but for spiritual revival as well.

In Unshaken: Rising from the Ruins of Haiti's Hotel Montana, the Compassion International web site developer chronicles his experience during the three days in which he lay buried under a mountain of rubble. When the January 12, 2010, earthquake hit, he was visiting Haiti with a team of videographers in order to produce a highlight film featuring a new orphan program Compassion had begun. Woolley and his colleague had just entered the hotel following that video shoot when they were felled by the sudden crashing of concrete ceilings and walls. Seconds later, Woolley awoke to pitch blackness, with a terrible pain in his leg and a bleeding head. He was able to crawl into an elevator, where he stayed for three days.

Beyond giving himself basic first aid (using the now-famous app), Woolley could do little during the first few hours. His spiritual condition soon captured his attention. Thinking you were probably going to die within the next few hours has a way of focusing one's mind. A long-time Christian, he wasn't so much worried about dying—though he didn't particularly want to go just then. But he knew he had some business with God—confession, repentance, regrets—and he shares some of that with his readers.

Woolley also spent much of his time—in the elevator shaft and in the book—thinking about his wife and children. Not surprisingly, he wanted to leave them a note should he not survive. The blood-streaked notebook in which he wrote messages to his family, both emotional and practical, may well become an heirloom for his children. He left his heart on those pages.

Interrupting his hour-by-hour account of being trapped, Woolley flashes back to significant moments in his past. These alternating chapters focus on his relationship with Christy, his wife, and her struggle with clinical depression. Walking such a difficult path had taken its toll on them as a couple. Both Dan and Christy reflect on their marital journey, and how the earthquake impacted their relationship. I found Christy's chapters especially moving.

Unshaken testifies to the hope that is available to those who trust God in hard times. God is real and he is good, says Woolley, and he cares for a broken world. Yes, Unshaken tells a fascinating, true survival story. But Woolley shared his experience so readers will discover (or be reminded) that God can not only rescue physically, but he also wants to renew you spiritually.

Though my review copy did not contain these, the final version does include color photographs and sidebars about surviving disaster.


**This review first published on January 27, 2011.