He Started the Whole World Singing
Gloria Gaither

Author

2004

7 Dec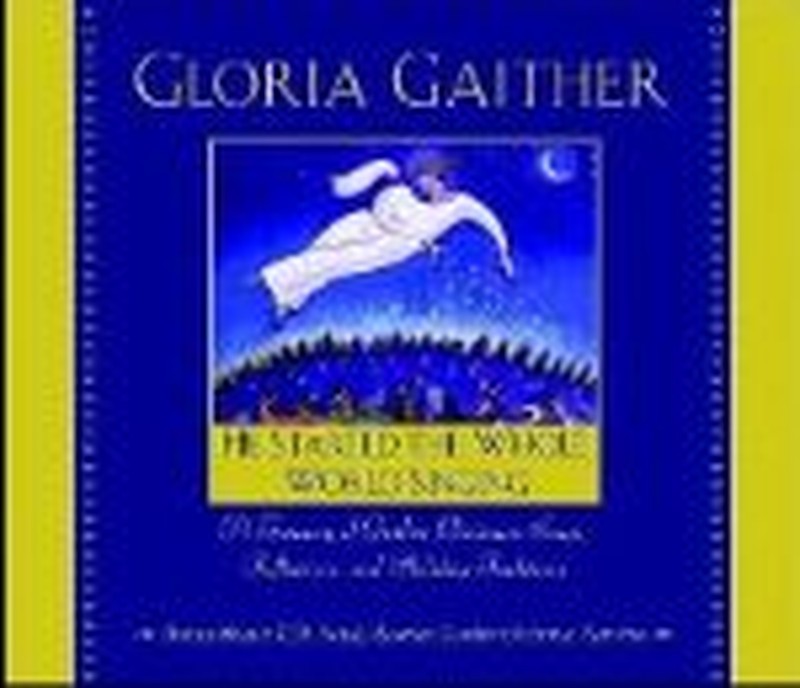 Before the song started, the world brokenhearted,
Was dreamlessly passing the long, empty days;
Then a dark, lonely hillside was spangled with light,
And a song burst into the night!
A new Word was spoken, and chords that were broken
Wove gently together to make a new song.
It was more than a carol to greet the new morn
For the Source of all music was born!
He started the whole world singing a song.
The words and the music were there all along!
What the song had to say was that Love found a way
To start the world singing a song!
Lyric:  Gloria Gaither
Music:  William J. Gaither and Chris Waters
Copyright © 1982 by Gaither Music Company and EMI Blackwood Music Company.  All rights reserved.
He Started the Whole World Singing
New York at Christmas is unlike any other place on earth – a candy store for the senses.  Already uniquely diverse and stimulating, at Christmastime the city assaults you with lights, smells, and sounds at every turn.  Hot dog vendors, pretzel makers, and chestnut roasters send aromas into the chilly air.  Speakers flood the street with music from the doorway of every restaurant and store.  The sides of skyscrapers illuminate the skyline with symbols of the seasons painted in colored lights.  The designer-arranged store windows of huge department stores are so amazing that people line up to take pictures of them.
At Rockefeller Center, the world-famous Christmas tree, sparkling with thousands of lights and ornaments, towers over the skaters who glide across the ice-covered square flanked by enormous golden angels.
A horse-drawn-carriage ride at night through Central Park with someone you love is magical enough, but should the snow start to fall while you're wrapped cozy and warm in coats and lap blankets, you have the chance to experience one of the  most romantic hours of your life.
Because our anniversary falls on December 22, Bill and I have celebrated a few times in New York.  We love to eat in our favorite restaurants uninterrupted by phones, and then take in a great play or musical.  Afterward, we walk around Manhattan and Times Square, just like a couple of kids from some small country town in the Midwest – which we are.
One night at Christmas, we were eating in the grand old German restaurant called Luchow's.  The place was decorated with ancient ornaments and garlands that looked as if they had actually come from Germany years before and had been some family's treasure.
An aging polka band played there then, and people who knew how got up to dance the polka.  But it was Christmas, so the band played Christmas carols to people's requests and as they played, guests began to sing along.  We couldn't help but join in.  There we were, in the middle of a city with a reputation for being secular and politically correct, singing with folks we'd never met:  "Joy to the world, the Lord has come!  Let earth receive her King …"
One after another, those dining requested their favorites, and around these well-worn songs, instant community was created.  People grinned at each other as the parts were added, and sometimes applauded when the song was over.
After the singing subsided and the band went back to playing traditional German pieces, Bill looked at me and said, "Well, at least He got everyone singing, didn't He?"
The next night, we had tickets to the Radio City Music Hall Christmas show.  This is always an incredible production, and the performance was spectacular – from the Sugar Plum Fairy to Frosty the Snowman and Rudolph the Red-Nosed Reindeer, everything to delight a child appeared bigger than life.  The dramatization of Virginia's letter to Santa and the classic "Yes, Virginia, there is a Santa Claus" letter returned to her from the New York Times left even the hardest of hearts wishing every child had someone to be Santa for them.
The precision choreography of the famous Rockettes, dancing the "March of the Toy Soldiers," brought the entire audience to its feet in thunderous applause.  Then the curtain closed, and a whole different atmosphere was created.  A strong voice began to read the Christmas story from the second chapter of Luke.  When the curtain reopened, the huge stage was a craggy hillside, and the characters in the true story of Christmas began to enter the scene:  Mary and Joseph, the infant Jesus, shepherds with their sheep and goats; animals that belonged in the stable and the donkey that had made the trip to Bethlehem all came to the hilltop shelter.  Along the side of the great auditorium came the camels, too, and the Oriental kings in lavish array, bowing at last before the baby Monarch and offering gifts to honor His birth.
Then a screen fell slowly and on it, scrolling down line-byline, was the wonderful piece we have come to know as "One Solitary Life."
Awe and wonder reduced the audience to total silence at the panorama before us.  No one moved as the voice finished the last lines: 
Of all the armies that ever marched,
All the navies that were ever built;
All the parliaments that ever sat
And all the kings that ever reigned, put together,
Have not affected the life of man upon this earth
As powerfully as that one solitary life.
(From James Allan Francis, "The Real Jesus; and Other Sermons" [Philadelphia: Judson, 1926])
The silence remained.
When Bill and I got home, we talked about the song of Jesus, how His coming to earth gave us back the song that had been silent so long through the centuries.  He began writing the music for the chorus to "He Started the Whole World Singing," and a few months later, we began writing a musical that was born of these experiences.  I began to explore the biblical story of the departing and return of the glory that was present in the beginning when man and God walked together and found delight in each other.
I discovered that the quaint old word glory means the "eternal" that infused everything – all of life – before sin entered the picture.  And during those long years after the glory departed and the song died, God chose a people and gave them the promise that one day the glory would return and life would have a song.  He gave them the law as a gift to "save the frame" for the promised glory; and He instructed His people to keep the story alive, until God's plan would be made perfect again, by telling their children of when God walked and talked with man and woman.
No wonder the angels sang that night to the shepherds:  "Glory, Gloria to the highest degree!  This night is born to you a Savior which is Christ the Lord!"  What they sang that night was not a song, it was the Song.  The song had returned to the world.  The song had returned to their lives!  And all over the world to this day the song goes on.  The eternal has infused our days.  The glory has returned to our lives.  And the song still echoes in the hearts of those who allow it to invade their lives – even in the streets of New York.
I Saw Him in the Drugstore
I saw him in the drugstore.  He was a big, awkward-looking guy with work-worn hands.  And he was at the card rack fumbling through the section marked BIRTHDAY – WIFE.  I watched him as he picked one or two cards and read them and put them back.  And I could tell by the look on his face he wasn't finding what he had in mind at all.
He read another card and put it back; picked another one, and finally he chose one of those corny-looking cards with flowers on the front.  It probably said "Roses are red, violets are blue …" or something like that, and I could tell that he still wasn't happy with what he'd found.
Finally, he sighed and took the card to the checkout counter.  He paid the lad; she put it in a brown paper sack, and he walked out the door.  I suppose he took it home and scrawled something simple on the bottom of it like "Love, Pete," and he gave it to her.  But it didn't say what he wanted it to say, because it just isn't easy to say the things that really matter.  It isn't easy to say, "I really love you."  Sometimes it's hard to say, "I'm sorry I was wrong."  Sometimes it's hard to say, "I acted like a fool yesterday – please forgive me."  Sometimes it just isn't easy to say, "You're the glue that holds my whole world together, and I think sometimes if it weren't for you, I'd just fall apart."
But you know, I think she knew.  I think by the way he put an awkward arm around her shoulder or kind of punched her on the elbow, she probably knew.  And I think he knew that she'd know, because there's something about living with someone for a long time and having them right where you can kind of look them in the eye – those things that are so hard to say don't have to be said.  Loves says it.
I think God tried all down through history to tell us what He wanted us to know:  He sent His prophets and His teachers, and they tried.  And we got part of it.  We got the part about God's justice, and His law.  We got the part about when we do bad things, we somehow have to pay, but the part that God really wanted us to know – the part that says, "I really love you!" – we weren't getting that.  God seemed so far away.  But before time began, God had a plan.  He said, "I know what I'll do.  I'll send My love right down there where they are, where they can see it and touch it and know it, and I'll send it as a little tiny, vulnerable baby so they'll have to touch it, and they'll have to hold it close."  God's love – right where we are.
My Bible says, "The Word was made flesh, and dwelt among us, and we beheld his glory, the glory as of the only begotten of the Father, full of grace and truth" (John 1:14 KJV).
The story of Christmas has been told in a lot of ways.  Prophets predicted that one day a deliverer, the offspring of King David, would come.  But how like God, to send an ordinary baby.  How like God, to choose to limit Himself to a body like ours, and one of our languages, and our time and space.  How like God, when we were so broken and guilty, to choose to walk with us and touch us and make us whole.
And, how like God to reach beyond our questions and doubts, right past the exercises of our minds, on past our suspicions and cynicism – all the  way to where we are. 
And so this great Creator
Who'd been reaching all along,
This God who formed the worlds
With His own hands,
Made Love become a baby,
One of our very own,
And spoke His Word
So we could understand.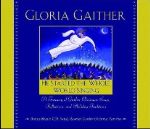 Excerpted from "He Started the Whole World Singing:  A Treasury of Gaither Christmas Songs, Reflections and Holiday Traditions."  Copyright © 2004 by Gloria Gaither.  Used by permission of Warner Faith/ Time Warner Book Group. 
Gloria Gaither, and her husband Bill, have produced over 600 songs, 60 recordings, numerous awards, a dozen musicals, a collection of books, three children, and four grandchildren.  Famous not only as a songwriter and speaker, Gloria Gaither has come to be known as a stateswoman in the field of Christian ministry.  She has touched the hearts of audiences everywhere with her simple yet profound message.