Higher Hope Blends Love and Litigation
Owen Wildman

Crosswalk.com Contributing Writer

2009

24 Jun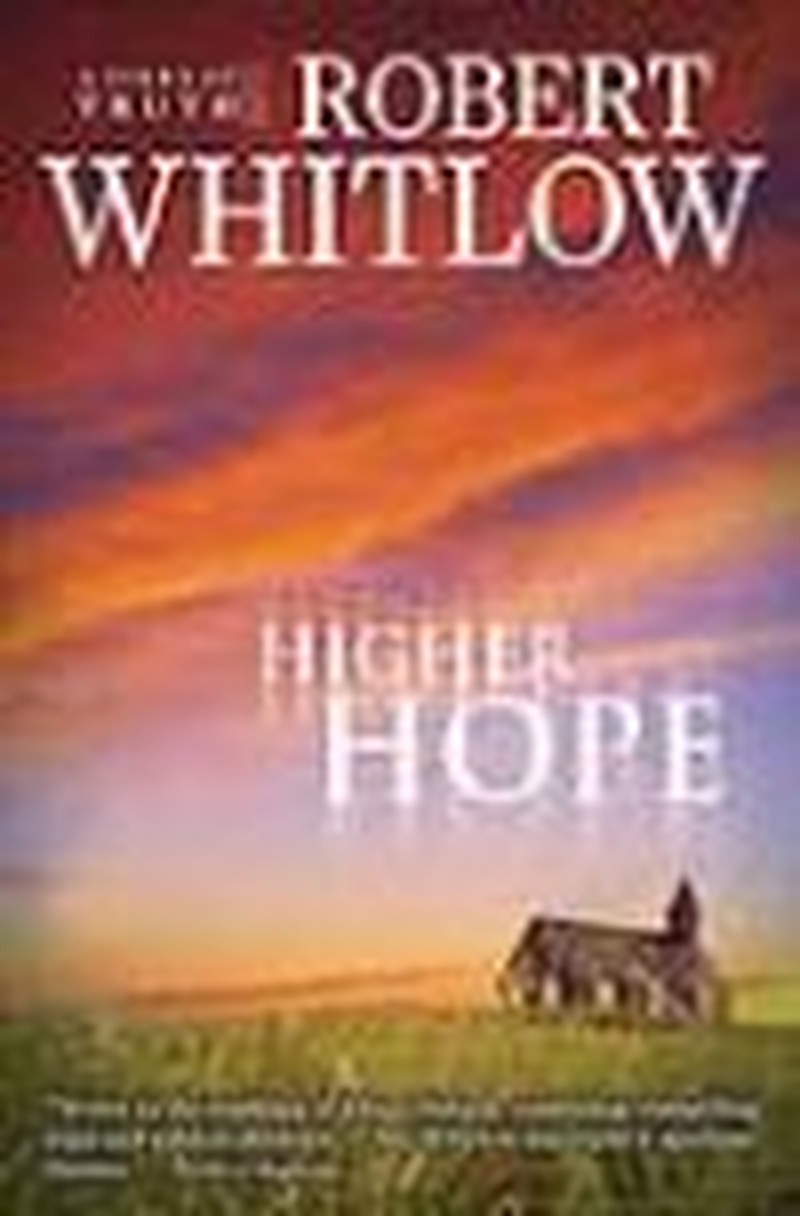 Author: Robert Whitlow
Title: Higher Hope
Publisher: Thomas Nelson
John Grisham meets Francine Rivers in Higher Hope, the latest modern-day legal drama from best-selling author Robert Whitlow. Higher Hope, the second installment in Whitlow's Tides of Truth series published by Thomas Nelson, blends love and litigation in a twisting tale of a single Christian woman's efforts to balance career, romance, and faith.
Fans of Whitlow's earlier book, Deeper Water, will remember Tami Taylor—a determined, hard-working clerk at a prestigious Savannah, Georgia law firm. Tami quickly gains a reputation, both for her toughness and for her faith. When the firm takes a case involving a powerful local businessman and a mysterious preacher with a shocking spiritual gift, Tami's religious background makes her a perfect fit for the job. Tension rises as Tami struggles to stay true to her assignment and to the faith that is so dear to her heart.
Conflict at the office spills over into her personal life as two eligible young lawyers from the firm vie for Tami's affections. Readers of Deeper Water anticipating the moment when Tami takes a love interest home to meet the parents get their wish in this second book. I won't give away the name of the charming attorney who takes the lead in the quest for Tami's heart, but let's just say that his long hair causes quite a stir with Tami's ultra-conservative parents. So does the fact that he owns a motorcycle ... and that he shops on Sundays. Through it all, a young woman who's never been kissed faces questions about what it means to stay grounded in her beliefs as the tingles of romance threaten to sweep her off her feet.
A practicing attorney himself, Whitlow's knowledge of legal practice shows throughout the book, lending an authenticity to the plot that might otherwise not be achieved. Dialogue at the firm is quick and sharp, and the pace of the dramatic legal confrontations leaves the reader breathless. Whitlow's quirky sense of humor also shines through in passages such as a moment where Tami tells her sister to, "Forget about being a lawyer. You should write romance novels." The sister quips, "About Christian girls who find the perfect husband and live happily ever after."
The most laudable feature of this novel is the attention it gives to the spiritual message of the book. In contrast to many Christian fiction works, where faith is an afterthought inserted to attain faith appeal, Whitlow strives to add a substantive layer of meaning that reflects Christian principles. For example, when a trip to the lake with her love interest turns dangerous (and funny), Tami reminds both him and the reader that, "It's all about living in a world that may be hostile, but doesn't have to be." Such moments when a truth transcends the characters' fictional world and encourages us in our own lives—without being condescending—make Higher Hope reach higher than many offerings in the genre.
That being said, Higher Hope has its weaknesses. The plot is far from mysterious. There are many twists and turns, but few surprises. Low levels of suspense cause the story to fizzle and lose focus at times. And when Whitlow's dialogue leaves the firm, exchanges between characters can feel a bit forced. However, reading Higher Hope is like watching a predictable summer flick—you know where the story's going and the acting is less than stellar, but you enjoy the ride anyway. A perfect tale to tuck in your beach tote, Higher Hope leisurely and innocently entertains while exploring the conflicts that come in practicing law, love, and faith.

**This review first published on June 24, 2009.