Hopefully, Hand's a Hit With Kids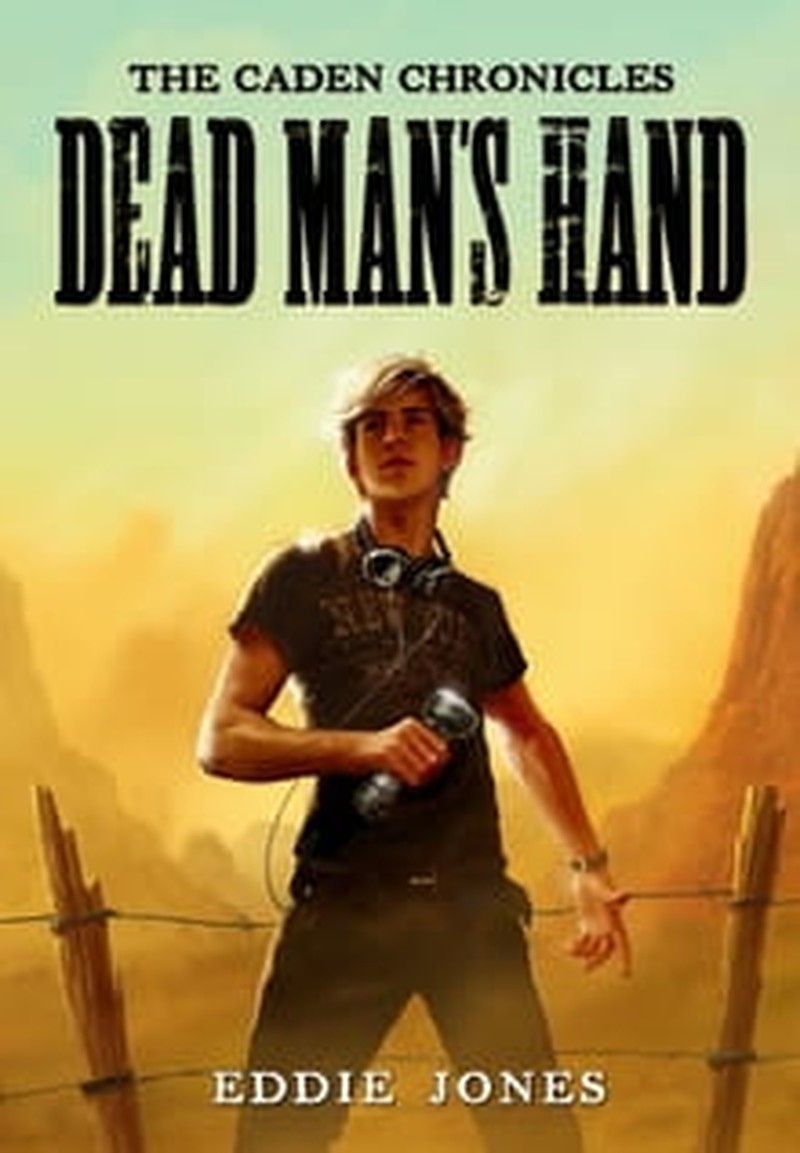 Author: Eddie Jones
Title: Dead Man's Hand
Publisher: Zonderkidz
Parents of teens will love Dead Man's Hand.
Will their kids, though? It's hard to tell.
Dead Man's Hand, by award-winning author Eddie Jones, is a western mystery told in the least offensive way possible. At least, as inoffensive a way as murder can be told. Jones' protagonist, a 14-year-old self-professed TV junkie and computer nerd named Nick Caden, goes with his family on a dude ranch vacation, and almost immediately stumbles upon a murder scene.
Only he can't convince officials at the dude ranch, who are struggling to keep the place profitable, that somebody got killed on their property. Nevertheless, Caden's father coaxes the town's marshal to humor his son, and go along with things so the family can enjoy its vacation.
To an adult reader, and probably many older teenagers, the way Caden goes about investigating the crime he thinks occurred comes across as stilted, veering between an implausible approach to sleuthing only Jones' youngest readers will enjoy, and just enough western shtick older readers may hope sparks a full-blown narrative of gunslinging action.
Jones doesn't oblige the latter.
For better or worse, Dead Man's Hand reads like a Hardy Boys or Nancy Drew might if they had been written for a religious publisher. Nothing that will keep readers up at night – either from fright, or because it's a page-turner.
Serving as the launch to Jones' Caden Chronicles series, this plot's tone treads lightly over several themes. There's only the blandest of flirting between the marshal's niece and Caden. The language is completely G-rated, but blue dialog isn't required to craft good suspense, engaging characters, and clever cliffhangers, all of which will be noticeably lacking for readers of high school age. Jones alludes to some supernatural phenomena, like people disappearing from plain sight, but Jones never satisfactorily resolves these.
Unfortunately, Jones doesn't take what token references to the Bible and theology he includes very far, either. However, since Dead Man's Hand is the first volume in the Caden Chronicles, maybe he's just getting warmed-up in the faith department.
Not that the plot itself doesn't move along; it's just that it doesn't move very far. Young readers with extraordinarily short attention spans may find the story far less compelling than those who don't mind filling in the narrative with healthy doses of imagery from their own imaginations.
Jones finally kicks the adventure into a higher gear towards the end, with some long-overdue intrigue, some perfunctory Old West graveyard suspense, and a climactic reveal of Caden's nemesis in a rattlesnake-infested gold mine. Indeed, its surprises at the end help to compensate for what the overall story lacks in drama.
Traditional parents will want this book to succeed. Our teens are constantly slammed by such intense imagery, violence, and plain old unwholesomeness that Dead Man's Hand will be a breath of fresh air in comparison. It's a safe book parents can encourage their kids to read without hesitation, and includes just enough pop culture touchstones for a coolness factor all but the most jaded kids can appreciate.
Even within the world of Christian-themed literature for kids, books like Dead Man's Hand are getting rarer and rarer. The trick is balancing the expectations of kids drenched by America's sensory overload with what evangelical authors know to be God-honoring storytelling techniques.
Which means books like Dead Man's Hand strike that balance based as much on how today's kids have been raised as on their authors' writing ability.
Hopefully, both factors can help sell the Caden Chronicles.
*This Review First Published 11/16/2012