Majestic and Wild Lives Up to its Name
Glenn McCarty

Crosswalk.com Contributing Writer

2013

28 May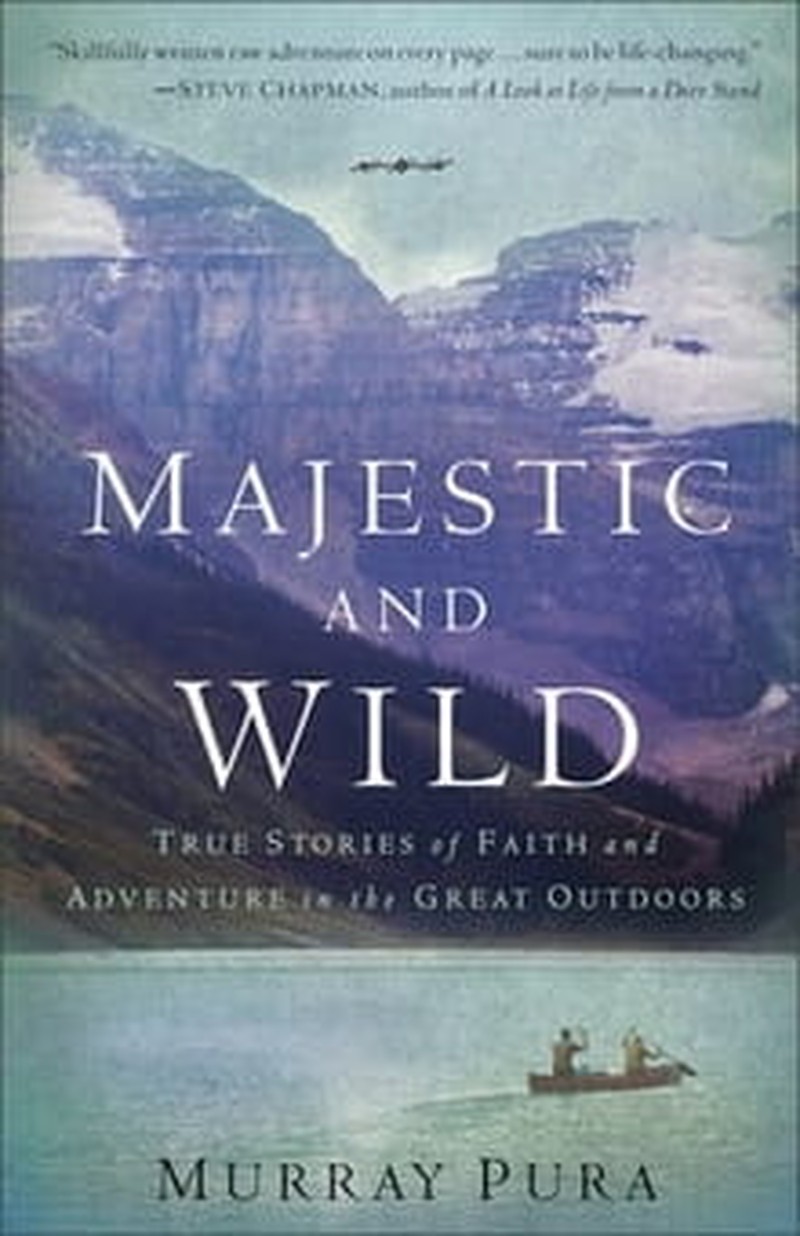 Author: Murray Pura
Title: Majestic and Wild
Publisher: Baker
It's helpful to have the "true stories of faith and adventure" subtitle on Majestic and Wild, a new outdoors-themed devotional book from Murray Pura. Otherwise, you'd never believe all the stories in the book a) were true, and b) happened personally to Pura. A pastor and author based in rugged western Canada, Pura has spent a lifetime living in a manner commonly found in Jack London novels. From brushes with grizzlies and cougars to facing down wildfires and rapids, each tale is more unbelievable and thrilling than the one before it. But more than the adventure, the steady, assured wisdom gleaned from years spent in solitude and contemplation in the heart of the wilderness is what makes Majestic and Wild a memorable read.
"No man can go into the mountains or forests, no matter who he is or what he believes, and not at some point think God thoughts," writes Pura early in the book. In a style both candid and eloquent, Pura invites the reader alongside him for 31 campfire-style tales about his most incredible adventures. Among the more memorable chapters are "The Swimming Moose," "Fly Fishing with Grizzlies," and "Fighting Bull," all stories of incredible run-ins Pura had with animals most people only read about in, well, books like this one. Whether the reader is a hunter and avid outdoorsman or a full-fledged city slicker, these animal encounters are eye-opening, with every heart-pounding moment carefully rendered.
Following each story, Pura briefly walks the reader through a spiritual lesson gained from the experience. Surprisingly, only a few are conservationist in nature, emphasizing the need to protect and preserve the wild places. More of the stories lead Pura to consider man's place in the world, whether it's a relationship to God or to other people, as in "Shootout," the story of a couple named Bets and Jack who run afoul of a solitary man who is convinced that Bets belongs to him, even after Bets and Jack are married. The story ends tragically, and Pura comments, "The wilderness can be a sanctuary for some and a pit for others. It depends what you bring to it and what you take out of it." This kind of nuanced observation should appeal to a wide range of readers.
Majestic also touches on some of Pura's more profound personal relationships, as when he took a job as a security guard at a northern bush camp in his younger years, and was forced to break some tragic news to a particularly volatile employee. The news drove the man to despair, and as Pura closes the chapter, he muses "No matter what we experience, [God] is there, and a wilderness he made that can do us so much good, and rearrange our skewed thinking, is there too. Even if men despoil [it] and bring their violence into it … it can still offer … the vision of a different world, and the possibility of a God who is bigger than all that is painful and dark."
If, as Gerard Manley Hopkins wrote, "the world is charged with the grandeur of God," then perhaps Pura, by devoting his life to living on the ragged edge of civilization, has experienced more of that grandeur, and consequently the heart of God, than most of us. The result of reading Majestic, then,is both a desire to spend more time in the unspoiled beauty of God's creation, and to spend more time drawing close to the heart of God the creator. I think that's what Pura truly intends with this book.
*This Review First Published 5/28/2013