The Broken Window Puts Christian Spin on Teen Drama
Susan Ellingburg

Crosswalk.com Contributing Writer

2013

15 Oct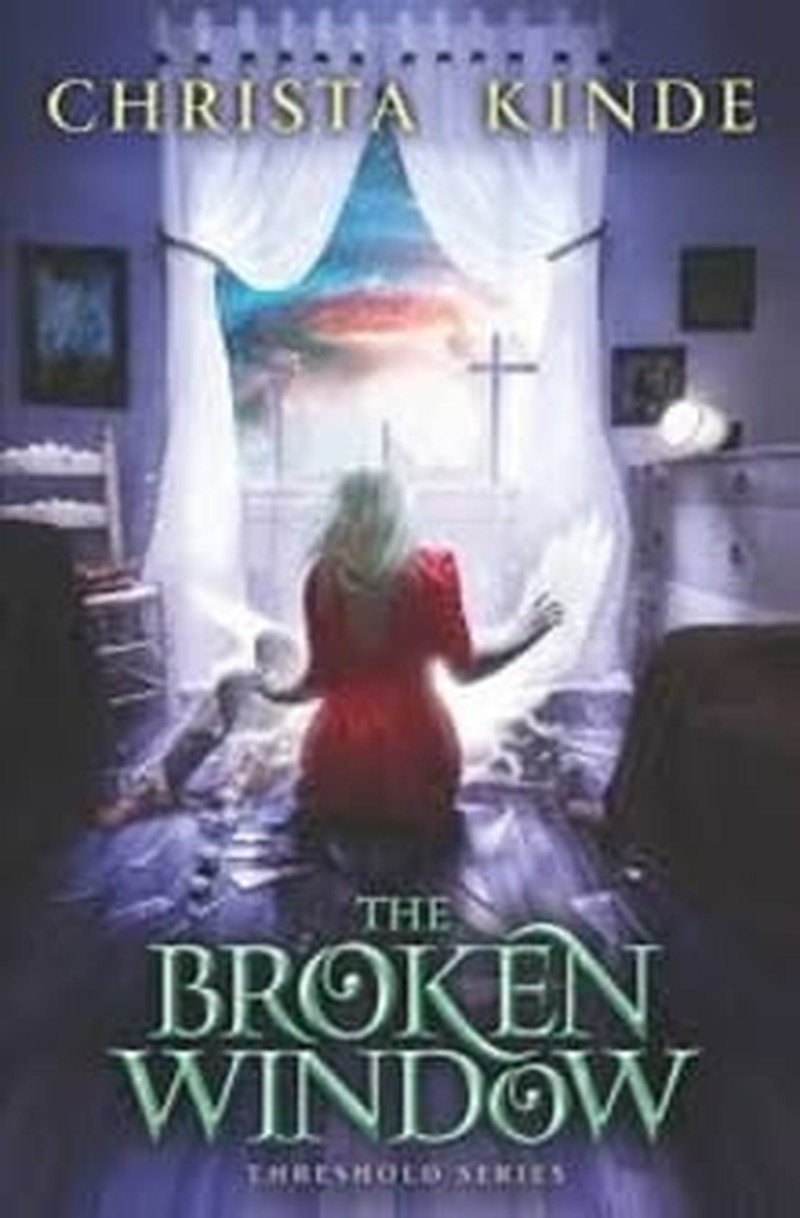 Author: Christa Kinde
Title: The Broken Window
Publisher: Zonderkidz
Prissie is a fairly typical Christian fourteen-year-old: she goes to school, goes to church, works in the family bakery, and hangs out with angels. Oh wait, that last part may be a little unusual. You see, Prissie can see angels around her—which means she knows the mailman is really an angel, and so is the local park ranger, and so are several other people around town. Among the angels in disguise is Koji, who lives with Prissie's family and appears to everyone else as a normal teen. It's never made clear how he got there or why he's part of Prissie's houseold, which is just one of many reasons why you really do not want to start the Threshold Series with the third installment, The Broken Window.
If you do want to tackle this young adult fantasy series—and there are good reasons why you might—the best place to start is not just book one, but the glossary in the back. Otherwise you're likely to spend much of your reading time as lost as I was trying to keep track of the multitude of characters and what on earth (or heaven) they're up to. (Question: Why do publishers insist on placing helpful information like definitions of unfamiliar terms at the back of the book? Once a reader has puzzled through a story all the way through the end, it's a little late to try and clear up the confusion, don't you think?)
Those issues aside, The Broken Window has a lot to offer, especially for teen readers. Prissie has to deal with a lot of typical teenage issues, like irritating (but maybe secretly OK) boys and mean girls who spread rumors. Friendship, betrayal, and the search for the perfect Christmas gift are all part of the story. There's also one of the sweetest, most natural salvation experiences I've ever seen. I won't spoil the story by naming names, but it's a delight.
The angels themselves are beautiful and come in all colors, shapes, and sizes. I particularly liked the yahavim, little-bitty creatures (kind of Tinkerbell-esque) that don't talk but do make manna, which is apparently the preferred food of angelic beings. The angels' relationships—with each other and human in their care—are a joy. Each has a job to do, and their instant obedience to orders from on high is an example we could all benefit from. So is their confidence that no matter how black things look, their side will win in the end. As they're always telling Prissie, "fear not."
Earlier I called The Broken Window an installment, and that's really what it is. The plot picks up in the middle of the story and comes to more of a stopping place than any kind of resolution. (There's a note on the final page telling us the story concludes in Book 4, so there is an end in sight.) So my recommendation is to start with Book 1 and work your way through. It will be an interesting journey; the peeks into the heavenlies will make you think about how much we don't see about what goes on around us. Those angels are pretty good with advice, too. There are excellent discussion questions included to help drive that advice home, making this series an excellent teen book club or parent/child reading project.
*This Article Published 10/15/2013