The Promise Keeps its Word
Susan Ellingburg

Crosswalk.com Contributing Writer

2013

15 Oct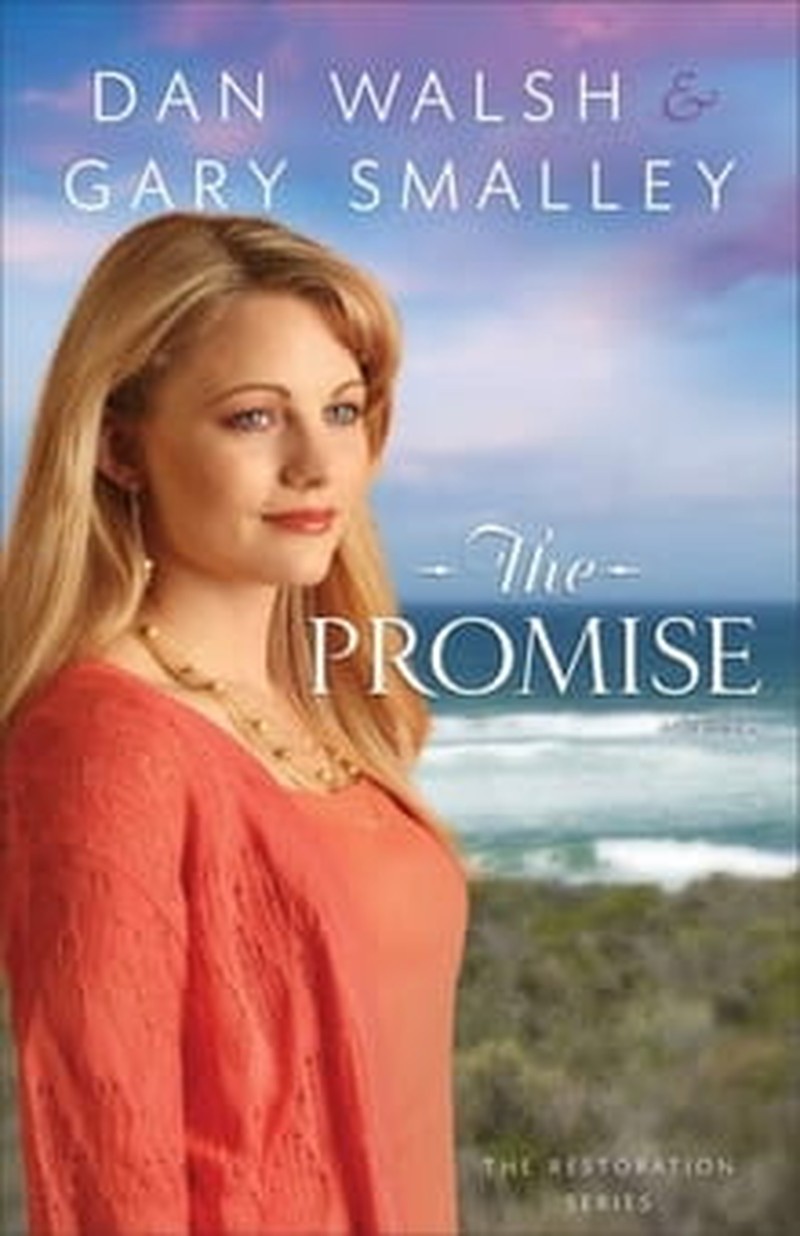 Author: Dan Walsh & Gary Smalley
Title: The Promise
Publisher: Revell
That day, like every other day, Tom Anderson got ready for work, said goodbye to his family, and went off to . . . a local coffee shop. Tom was laid off months ago but he can't bring himself to tell his wife. Even if she could handle the news, Tom can't risk his father finding out what a failure his oldest son is. So Tom came up with a plan: not a great plan, but (to Tom's mind, anyway) a necessary one. He figures as long as he plays his cards right, everything will come out just fine and his family will never have to know. But Tom can't play the hand he's been dealt and his carefully-constructed house of cards is about to come crashing down on top of him. And it all starts to crumble the day the story begins.
The Promise is the second novel in The Restoration Series by Dan Walsh and Gary Smalley. It picks up the story of the Anderson family several months after The Dance (first in the series) left off. While it's not necessary to be familiar with the first book to appreciate the second, those who read about Tom's parent's marital issues will enjoy seeing Jim and Marilyn in the throes of their freshly rekindled romance. (It's more sweet than mushy and a number of valuable communication skills are communicated through Jim and Marilyn's interactions.) Sadly, the sins of the father have been visited on the children, so while mom and dad are off enjoying a second honeymoon in Italy, Tom and his wife Jean are dealing with a crisis of their own.
Communication is the key to unlocking this problem and in the Anderson family the lack of it runs in all directions. It's not that Tom doesn't want to share his secret, he just doesn't know how—and he's terrified of the emotional consequences, especially from his father. Meanwhile Jean has a secret of her own, one she's keeping from Tom. Eventually, all this deception is bound to come to light and when it does, it's not going to be pretty.
As Tom's Uncle Henry points out the Lord disciplines those he loves and while that discipline can feel like rejection, this isn't called the "restoration" series for nothing. The Anderson family legacy may be a destructive one, but with God's help Tom may be able to set his own small son on a healthier path. "Most people," co-author Smalley says, "are not aware of the huge power of a verbal blessing from a father to his children . . . ." This book illustrates both that power and the consequences of not receiving it. As Smalley goes on to say, "Every one of us needs encouragement and praise. . . ."
The principles illustrated in The Promise come from two of Gary Smalley's books: The Blessing (with Dr. John Trent) and The Joy That Lasts. Included in the book is "Dan's Interview with Gary" where the co-authors talk about the lessons of the story. While possibly not quite as engaging as their first book, The Promise is a solid entry in this series that painlessly teaches valuable relationship skills through good storytelling.
*This Review First Published 10/15/2013