Trapped A Thrilling Ride From Start to Finish
Susan Ellingburg

Crosswalk.com Contributing Writer

2013

25 Sep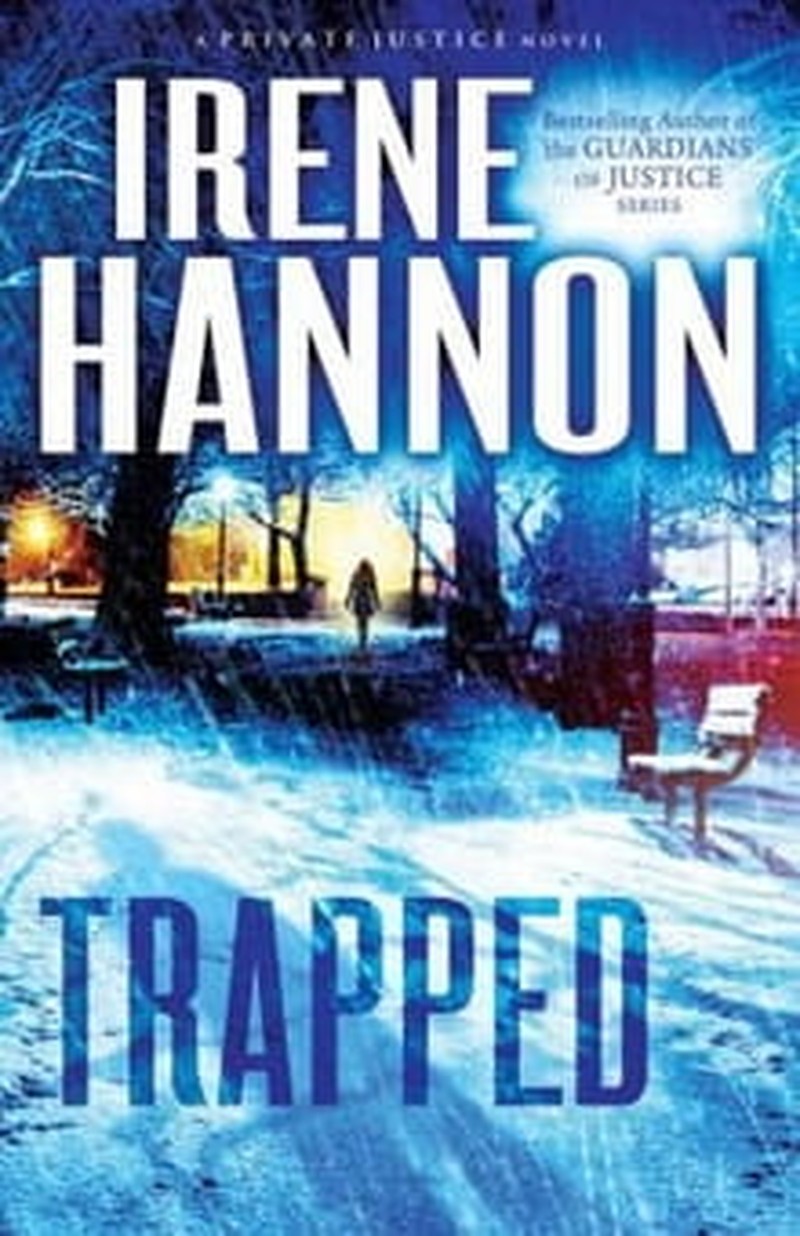 Author: Irene Hannon
Title: Trapped
Publisher: Revell
A sixteen-year-old girl all alone in a St. Louis blizzard. A worried older sister wondering what she did to make the troubled teen—the only family she has—run away. A kind, competent (and actually kind of hot) private detective on the trail of the missing girl. As the temperature falls and the snow gets deeper, it's through these three sets of eyes that we see events unfold. But there's one more perspective and it's not a friendly one . . . because as young Darcy will discover, there are worse things than being all alone on the streets in a storm. Much, much worse.
Irene Hannon has earned a plethora of awards for her novels and it's easy to see why. Her characters are either completely likeable or seriously creepy, depending on whose head we're inside at the time. Shifting points of view can be tricky but Hannon handles it with ease, using each individual perspective to both move the story along and ratchet up the tension with every page. And there is plenty of tension: this is one romantic suspense novel that lives up to both the romance and suspense sides of that label.
Christian fiction readers will find Trapped is more faith-based fiction than an evangelical story. Hannon describes her "faith content" as "on the subtle side." While it's definitely there in the prayers and attitudes of some of the characters, you won't find an altar call in these pages. What you will find are authentic people of faith, integrity, and honor who live out with they believe.
Case in point: Dev, the former ATF agent turned private eye with a painful romance in his past and a nagging sense of guilt over an operation gone bad. If you ever need a P.I., he's the guy you'd want on the case. Laura, the woman who hires him to find her missing sister, is a straight-arrow librarian with some surprising secrets of her own. As they join forces to find Darcy before it's too late, the attraction between Dev and Laura grows—but is it a happy byproduct of a bad situation or a dangerous distraction from the case?
While Dev and Laura work desperately to find the runaway, Darcy may be slowly coming to the realization that life with her sister wasn't so bad after all. But as the jaws of a deadly trap close around her, will Darcy survive long enough to change her mind about running away? It's a race to the finish to find out. Don't be surprised to find yourself reading faster and faster as the end draws near—and don't even think you'll be able to put this book down before you reach its dramatic and satisfying end.
Trapped is the second in Hannon's "Private Justice" series. While it's not necessary to read the first one (Vanished) to enjoy the second, odds are you'll want to read it the minute you finish Trapped, if not before. The Phoenix Investigations team is so much fun to be around, who wouldn't want another trip to their world? The relationship between the three investigators and their offbeat office manager is lighthearted but genuine, a welcome counterpoint to the serious nature of their work. And since that work involves life and death situations, it's a thrilling ride from start to finish.
*This Review First Published 9/25/2013