Illuminated Makes for Great Summer Reading
Brett McLaughlin

Infuze Magazine

2007

8 Sep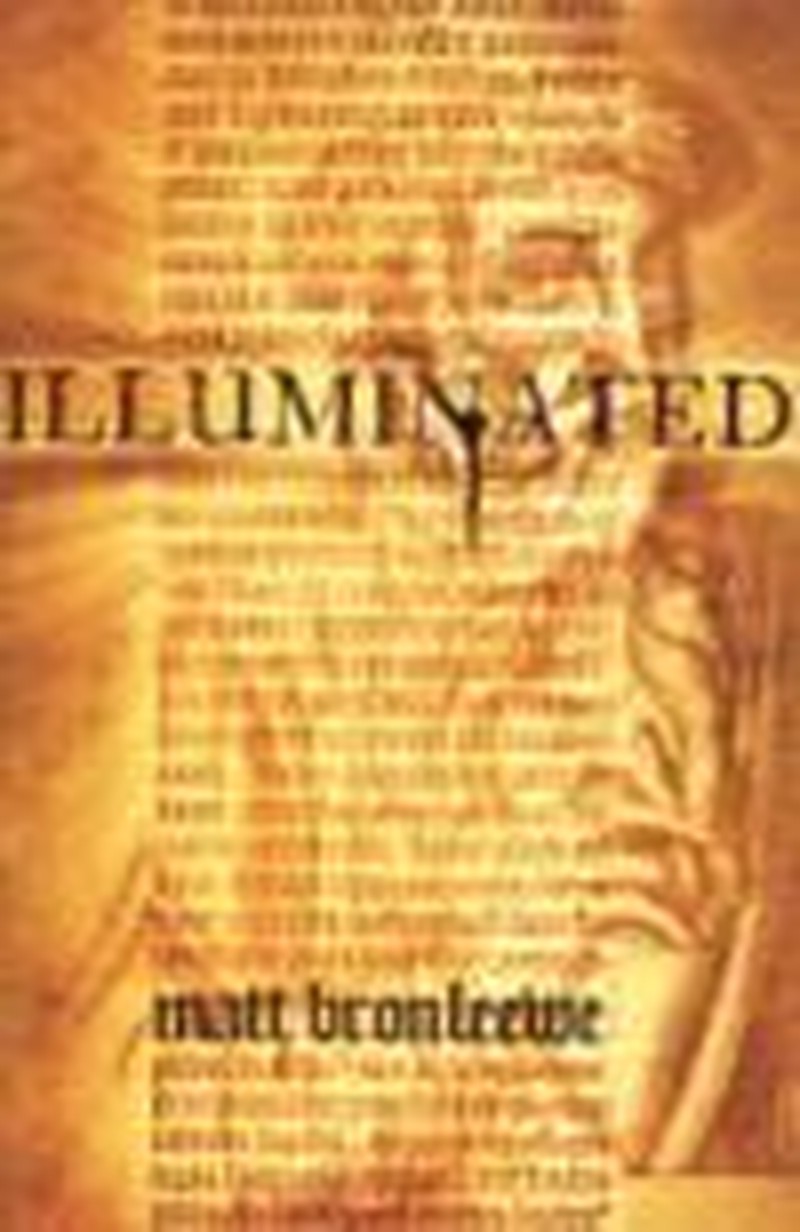 Author: Matt Bronleewe
Title: Illuminated
Publisher: Thomas Nelson

Bibles without preaching, history without boredom, and plane rides without vomiting. Well, two out of three ain't bad, right? In Illuminated, although there is an airplane that tosses and turns, the plot is pure plot-driven fun. Alliteration aside, Matt Bronleewe's freshman novel takes you on a fast-paced romp through history.
The protagonist, per se, is August Adams, although he spends the majority of the story on a transatlantic flight, attempting to decode the illuminations—the artsy, highly decorative illustrations in high-end books—from a priceless Gutenberg Bible. In the process, he becomes privy to a plot to secure Solomon's treasure. He also gets to chase and be chased by two ancient organizations, the Order of the Dragon and the Orphans.
The history is rich, and Bronleewe does a good job of providing a well-researched tapestry. At times the amount of detail feels a bit excessive, but by and large, the historical context gives the book depth and a larger feeling of place. There is a slew of secondary characters pulled into the drama as well—August's ex-wife, April, his son Charlie, his mother-in-law (who provides some droll if a bit too-expected humor), and several bad guys in both of the mysterious organizations.
Puzzles abound, and there are a few references to some of the world's long-respected religions like Christianity and Judaism, although nothing to the degree of, say, The Da Vinci Code. That comparison is a good one, though, as this is probably closest in tone and feel to Dan Brown's work. I've heard Robert Liparulo called the Christian Dan Brown, but I'd argue that Bronleewe's novel has that feel in a much greater degree.
There are several nits I had that kept the novel from being truly great. Bronleewe's writing is fast and unlettered with lots of passive voice or cliché, but he switches among the points of view of at least ten characters. As a result, you never get particularly close to anyone—including August, his ex-wife April, or his son Charlie—and I believe you lose a lot of emotional punch because of it. The best scene in the book for me was of Joe, a henchmen of one of the organizations, rushing around the house. Bronleewe took me deep into Joe's psyche, and it was one of the more stirring scenes (although Joe is neither a major character or one that sees the novel's end).
The other flaw for me was the telling of the story itself. There was no way a reader could guess at the meaning of the illuminations, or be wrapped up in what might happen. There weren't any clues you got to examine, or red herrings leading you in the wrong direction. As a result, I wouldn't call this book suspenseful, even though I wanted very badly to guess along with August as to what things meant. Instead, there are long passages where August tells us (and the people threatening him) what this symbol means or what that picture must represent. It left me a little unsatisfied, as I wanted to solve the mystery myself.
My final verdict is that this is a great summer read. It's quick—only about 310 pages—fun and entertaining. It won't leave you thinking for hours, and I didn't have a real connection with the Adams family (okay, how can you not put that in somewhere?), but I'd happily pick up Bronleewe's next book. I'd recommend it to anyone looking for a Da Vinci Code-esque book without the anti-Christian overtones. Take Illuminated out for a spin and enjoy.



© 2007 Infuze Magazine. All rights reserved. Used with permission.