"Imposter" Suffers an Identity Crisis
Shawn McEvoy

Faith Editor

2006

4 Jul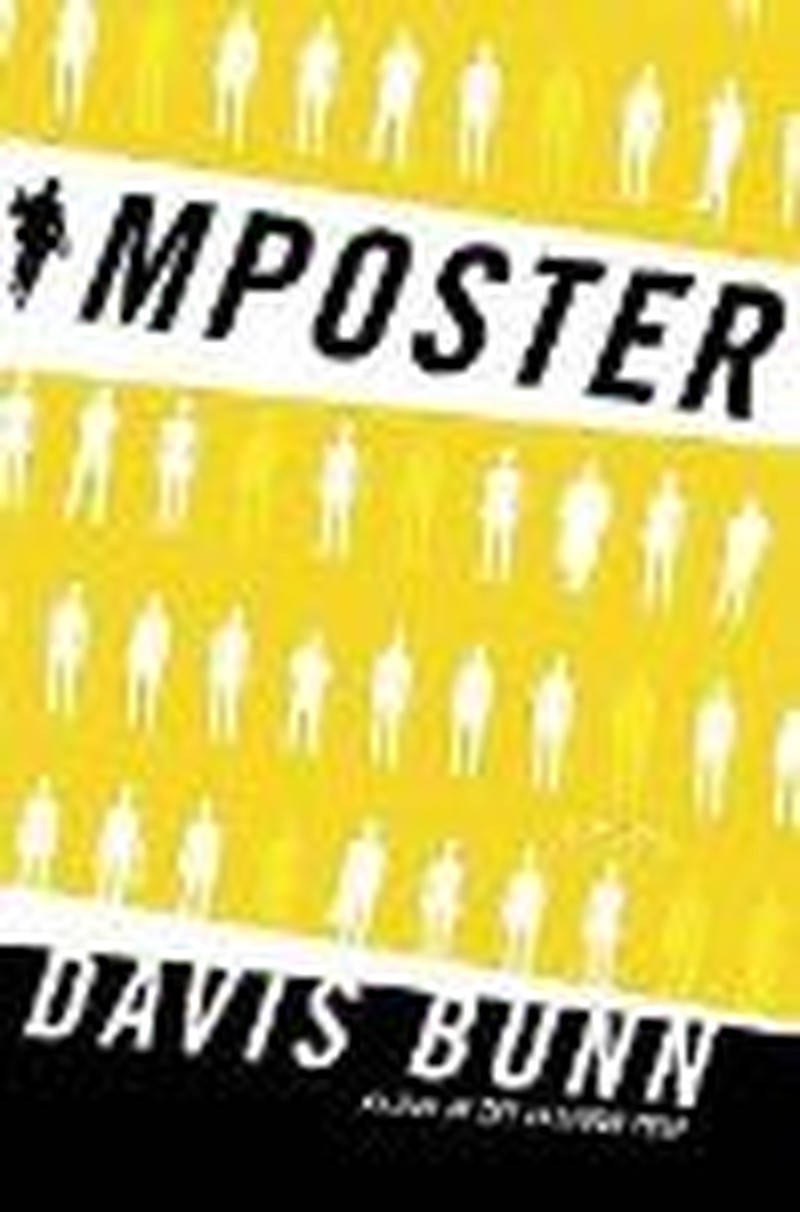 Title:  "Imposter"
Author:  Davis Bunn
Publisher:  WestBow
"Who are you?" asks agent Matt Kelly a little more than halfway through Davis Bunn's "Imposter."
Espionage veteran Allen Pecard responds:  "That, I fear, is an utterly incorrect question for you to be asking at this point in time."
Actually, at that point in time, it's the very same question the reader would like to ask an otherwise-intriguing book, and unfortunately it's the same question one is left asking when the final page has been turned. The title, truly, seems more applicable to the novel itself than to any of the innumerable characters therein.
"Imposter" is already confused over whether it is spy thriller, political intrigue, cop noir, romance, or faith quest; add to that the main character's search for an identity all his own, and you get one scrambled omelet that even Wolfgang Puck wouldn't try to "fuse." That doesn't mean it's without tasty individual ingredients.
Bunn, whose other works include "The Lazarus Trap", "Elixir", and "The Great Divide", sets his action in and around Baltimore. Anyone remotely familiar with the mid-Atlantic city will delight in the well-crafted sights and sounds taken in by the hero, Matt Kelly, as he tries to track down his beloved mother's killer.
Aiding Matt in his quest? His inner-city-honed karate skills, uncanny ability as a mimicker of voices, favored status as a fresh graduate of a federal intelligence agency, and two of the most likeable Baltimore cops ever written into existence. Complicating the investigation:  Matt's father is running for the U.S. Senate (the election looms), is extremely disapproving of Matt, and – believe it or not – Matt's deep-seated issues opening up to women.
Apparently, even the book's own back cover isn't quite sure what to make of the plot, referring to Matt Kelly as an "FBI newbie." Only he's not. Matt is State Department Intelligence, a branch that nobody in the novel seems to know exists, either. But using his high-level contacts and downright good-guy nature, Matt manages to bring together a rag-tag task force of State Intel, FBI, Baltimore PD of all levels, newspaper reporters, military personnel, and a mysterious British bomb expert, some of whom have been feuding with each other heretofore.
The action begins right away when Megan Kelly, after a morning spent campaigning for her husband, is killed by a bomb that almost claims young Matt's life, too, just a day after completing his federal training. As Matt heals physically, he puts events into motion that will help him get better emotionally, psychologically, and professionally as well. What his team uncovers involves an underwhelming Vietnam-era war tale that for unexplained reasons has taken 30 years for vengeance to come calling. As to how they go about uncovering it, Kelly's knack for using teamwork to overcome red tape is the book's best feature.
Sub-plots and tangents abound, though not completely unwelcome. Detective Lucas D'Amico serves as the story's moral center as a widowed man of deep faith who must come to terms with what is best for his twenty-something mentally-retarded daughter, while also counseling a sick partner and a jaded female rookie … and working the case, of course. Other interesting narrative detours involve Baltimore Ravens fans, local landmarks (seriously, Baltimore Tourism should give Bunn a stipend), and a quick trip to England where agent Kelly again gets to play hero … this time to some abused guardsmen.
"Imposter" kept me looking forward to picking it up again each night. It's just that one is likely to have finished it feeling as if he or she has read snippets of five pretty good books of varying genres, rather than one very good story that really brings all the flavors together.