Best-Selling Author Considers Each Book an Offering to God
Stacy Hawkins Adams

Crosswalk.com Contributing Writer

2007

21 Nov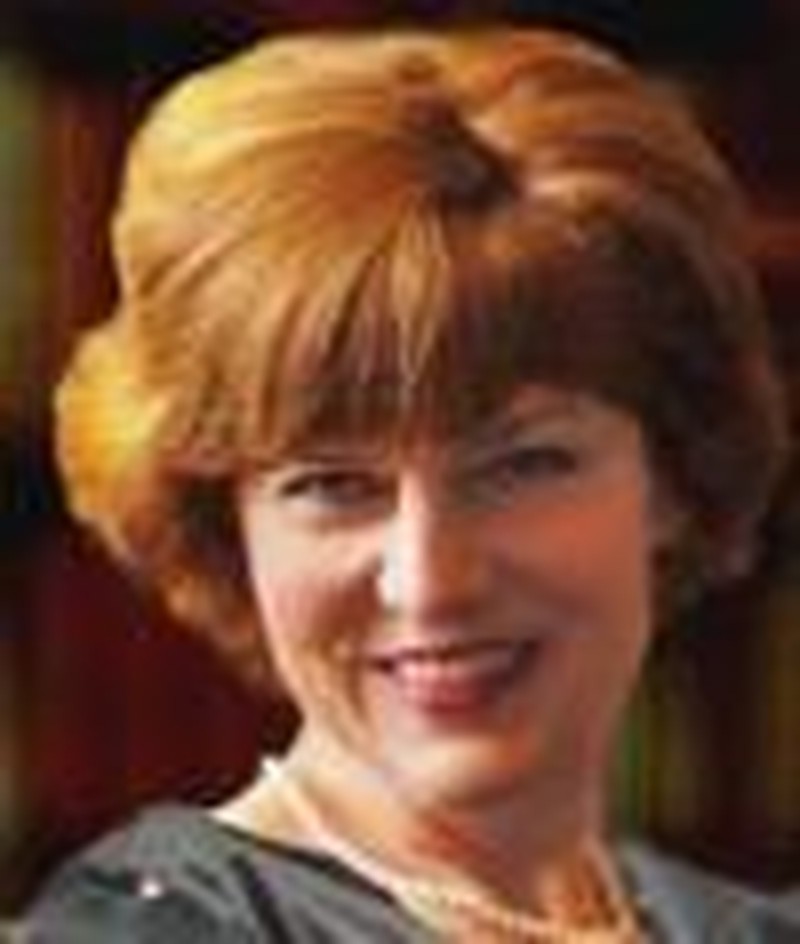 Angela Elwell Hunt never dreamed she'd one day be helping Christian celebrities pen their biographies and writing award-winning, best-selling novels.
Hunt may pinch herself in next month when one of her most popular titles becomes her first book to debut as a television movie. The Hallmark Channel will premiere The Note on December 8 (9/8 PM Central), telling the story of a newspaper columnist whose quest to deliver a message from a dying airline passenger leads her on a personal journey of healing.
Hunt, who has written more than 100 books, already has had a busy fall and winter, with the release of two nonfiction titles she co-authored and a new novel. She shared with Crosswalk.com how delighted she has been to let God direct her life in a manner that continues to bless readers. ...
How and when did you begin writing?
I became a freelance writer in 1983 because I wanted to help put groceries on the table and I wanted a job I could do at home when my children were small. I wrote magazine articles and anything anyone would pay me to write. I saw an ad for unpublished picture book writers, studied it and wrote something up and it won the contest. It was never my goal, my dream. I believe for the Christian, our duty is to follow the Lord one step at a time. Why should we have a dream when He's got them for us and we don't necessarily know what they are? I would rather obey day by day than set up some dream that may or may not be part of His will for me.
What was your first published work and how did that launch your career?
If I Had Long Hair was published in 1987. I (went on) to write children's books and nonfiction for middle schoolers and adults. My husband and I adopted our children (they are now 23 and 24) and I wrote a nonfiction book on adoption. I also wrote a book about surviving the 'tweenage' years, about parenting middle schoolers. I shared that byline with my husband, Gary. He was and is a middle school youth pastor at a church in the Tampa Bay area.
One of your signature stories is The Tale of the Three Trees. How did you develop this?
This was my third picture book. The story is in the pubic domain. I had heard it in a song and seen it in cards. It occurred to me the story was not in picture book form, so I changed some key elements and wrote it as a picture book.

It has sold over 1 million copies and has gone international. Most people, when they meet me and learn that I wrote The Tale of Three Trees and that I'm a novelist, they don't realize that writers can write in many different genres. I write as the idea comes to me. A lot of times they will call me to co-write a project because they're in a rush. I did two of those last year.
Those two books currently are among the most prominent nonfiction titles in print—Idoleyes by American Idol finalist Mandisa Hundley and Don't Bet Against Me!: Beating the Odds Against Breast Cancer and in Life by Deanna Favre, wife of Green Bay Packer quarterback Brett Favre. What was it like working with the women on these projects?
With Mandisa, I really enjoyed learning about American Idol—I had not really watched the program, so it was fun to get a behind-the-scenes look. And with Deanna, it was fun to learn about professional football. Of course I know the game, but (much to my husband's chagrin) I had never heard of her husband (I'm not what you'd call a football fan.). My goal with both books was first to help those ladies tell their stories, and second to make sure there was a strong spiritual take-away for the reader. After all, nearly every man on the street has an interesting story somewhere in his life. The key to writing a successful book is providing something worthwhile for the reader.
Your latest novel is called Doesn't She Look Natural? Tell us about it.
Jennifer Graham has this job on Capital Hill and can't continue to work there. She moves when she inherits a funeral home … and she has the typical response, which is, 'Ick!' But as she goes down there to fix up the house, the caretaker asks to put the home back in operation to get rid of all those caskets. As she begins to watch the operation of the business, she realizes what a ministry it is. She decides to stay and run funeral home. This is the first in a three-book series.
Even having written 100-plus books, you continue to hone your craft. Is there still something for you to learn at this point?
Every book is an offering to the Lord. I probably could write a book on autopilot these days, but I don't think it would be fulfilling to me or honoring to the Lord. I try every year to go to at least one writer's conference where I'm the student, where I sit and learn new techniques and push myself to go deeper. That's the joy of this job. Every book is like climbing the mountain all over the again. Some things get easier, but there are always new slopes and new challenges.
In your "spare" time, you decided to pursue online graduate studies. What led you down this path?
I don't plan to teach theology, but it's very useful in my writing. For me, writing is about me learning. I wanted to tackle new things and explore areas I am beginning to think about. I got three book ideas out of my Master of Biblical Studies in Theology and I'm sure I'll get some more out of the doctorate of Biblical Studies I plan to pursue next.
How does it feel to have The Note adapted into a movie?
I'm really excited. Several of my books have been optioned. Getting them optioned is easy. Getting them made has been the challenge. I'm thinking about having my book club read The Note, because we have never read one of my books, and asking them for a premiere party.
You've written dozens of books and your book club hasn't read any?
They've offered. But in a book club you're supposed to be free to say what you don't like. Me being there would stifle their opinions, because they're nice ladies.
What has been the most rewarding part of your career thus far?
Hearing from readers that a certain book changed their lives or opened their eyes to something God was doing or to some character quality of God that they hadn't considered before. That's when I know it has hit home.


Stacy Hawkins Adams is a freelance writer and Christian fiction author whose third book, Watercolored Pearls, was released in October. www.stacyhawkinsadams.com