It's a Time for Joy
Gloria Gaither

Author

2004

16 Dec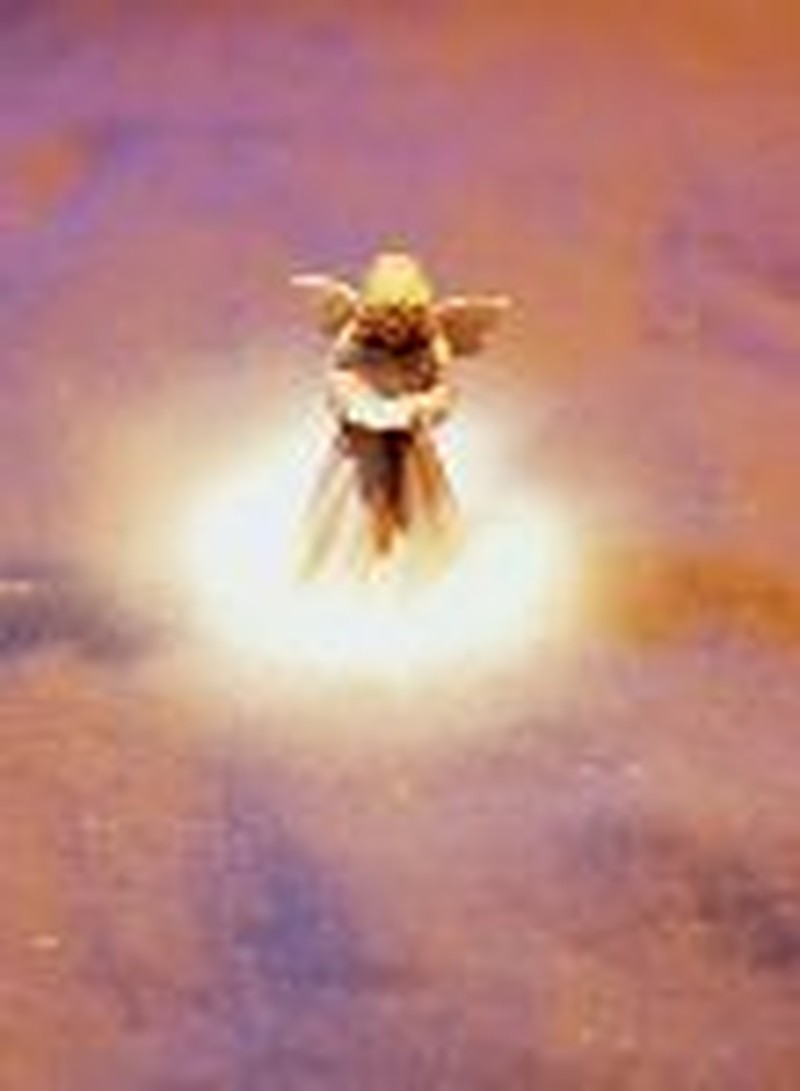 It started with an angel –
It started with a star –
It started with a stable –
Astrologers who'd traveled far.
It started with some shepherds
Amazed to find the story true – A baby in a manger bed
Was God right here for me and you.
The candles in the window –
The carols in the snow –
The gifts that say, "I love you" –
The starlight's gentle glow –
The fire that warms my spirit –
Our laughing baby boy --
I want to thank You, Jesus –
For everything that brings me joy.
It's a time for singing –
It's a time for friends –
It's a time for wrapping packages to send –
It's a time for hugging
Everyone you meet –
It's a time for baking all their favorite treats –
It's a time for secrets
No one knows but you –
It's a time for children –
A time for toys
But mostly it's a time for joy!
Lyric:  Gloria Gaither
Music:  William J. Gaither, Michael Sykes, and Woody Wright
Copyright © 2004 by Gaither Music Company, Mal 'N Al Music, and Would He Write Songs.  All rights reserved. 
Christmas is a time for giving, for bringing provisions and resources that not only will delight a loved one, but will be useful in some unexpected way in the future.  It is a time for lavish exceptions to practical rules.
We often give clothes a child will grow into, toys children have only dreamed of having, or some treasure that may be even more meaningful as the child matures – like a precious heirloom or a piece of poetry or art created by a grandparent the young person never knew.
Little did Mary and Joseph know when the wise men brought gold, frankincense, and myrrh how those seemingly impractical gifts would one day serve them.  Perhaps these stargazers were even wiser than we think, seeing a coming need for travel money, perfume to use as barter, and embalming spices for a premature interment.
At our house, there is an old Irish custom that came to me from my grandmother on the Sickal side and, I suppose, from all the Mahoneys before her.  We race to be the first to yell "Christmas gift!" when we visit one another's houses on Christmas morning.  With the advent of technology, this has turned into a telephone happening for our family.  At each of our houses, the phone will ring early Christmas morning.  We know by now to waste no time saying "Hello."  We grab the phone and shout "Christmas gift!"  The one answering the call almost always wins, since the caller can't predict exactly which ring will bring the response.
My kids call the cousins – my sister's grown girls – who all are, as of now, living in Kansas with their own families.  "Christmas gift!" we yell across the miles, pulling them and their little ones in close to hearth and home with our ancient greeting. 
Jesus; it's Jesus, the greeting reminds us.  He is the Gift.  He is Christmas.  Let's start this day remembering the Gift that truly goes on giving.
Then comes the coffee, the juice, and the Story.  The other gifts can't be opened until the Story of the real Christmas Gift is read from Luke 2.  No makeup, no showers or hairdos, still in pajamas, we are shockingly, disarmingly real to one another as the familiar words are read.  If we wanted to, we all could say the words from memory.  (I learned and delivered them in church when I was four.)  But we all listen, instead, while the Christmas tree laden with familiar ornaments and lights reminds us of the truth behind the symbols.
And there were in the same country shepherds abiding in the field, keeping watch over their flock by night.  And, lo, the angel of the Lord came upon them, and the glory of the Lord shone round about them:  and they were sore afraid.  (Luke 2:8-9 KJV)
Somewhere out of the blur of activities and the exhaustion of preparations, out of the anticipation of gathering this day yet to come, here in this much-worn living room lined with our motley assortment of pajama-clad human beings, the truth dawns of God's insistent, persistent reach toward us.  The Gift – the lavish unlimited provision of grace, given before we even knew we needed it – this great Gift descends upon us all like dew on thirsty plants.  We drink it in.  We turn our faces toward the words. 
The children and their parents look to see if I am crying.  I am.  I can't help it.  In grateful celebration of this Gift, we have cleaned and cooked and kept secrets and hoarded resources and sacrificed to make and find things to delight one another.  We have secretly written poems and painted pictures and sewn garments and baked cookies for those we love because He has taught us to "love one another; as I have loved you" (John 13:34 KJV).  Simple exhaustion, aching backs, sore feet – these are nothing … for love.
I see the gifts under the tree – the beautiful ones, the simple ones, the ones with crooked bows on hand-stamped butcher paper.  They are only symbols, really.  What would I give the children that would outlast all the secrets bought and made with such careful intentions?  What would endure beyond the silk scarves, leather jackets, and pleated wool skirts?  What would still serve them after they've outgrown the boots and the sleds and the skates?  What would be even more valuable after the gold and silver rings have tarnished, the instruments have been laid aside, and arthritis has caused them to put down their tennis rackets and golf clubs?
Christmas gift!  I hear it still echoing through my mind.  "And she brought forth her firstborn son, and wrapped him in swaddling clothes" (Luke 2:7 KJV).  What would I give the children … because of Him?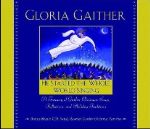 Excerpted from "He Started the Whole World Singing:  A Treasury of Gaither Christmas Songs, Reflections and Holiday Traditions."  Copyright © 2004 by Gloria Gaither.  Used by permission of Warner Faith/ Time Warner Book Group. 
Gloria Gaither, and her husband Bill, have produced over 600 songs, 60 recordings, numerous awards, a dozen musicals, a collection of books, three children, and four grandchildren.  Famous not only as a songwriter and speaker, Gloria Gaither has come to be known as a stateswoman in the field of Christian ministry.  She has touched the hearts of audiences everywhere with her simple yet profound message