"Keepsake Christmas" Helps Readers Celebrate Christ's Birth
Cindy O'Halloran

AgapePress

2005

22 Dec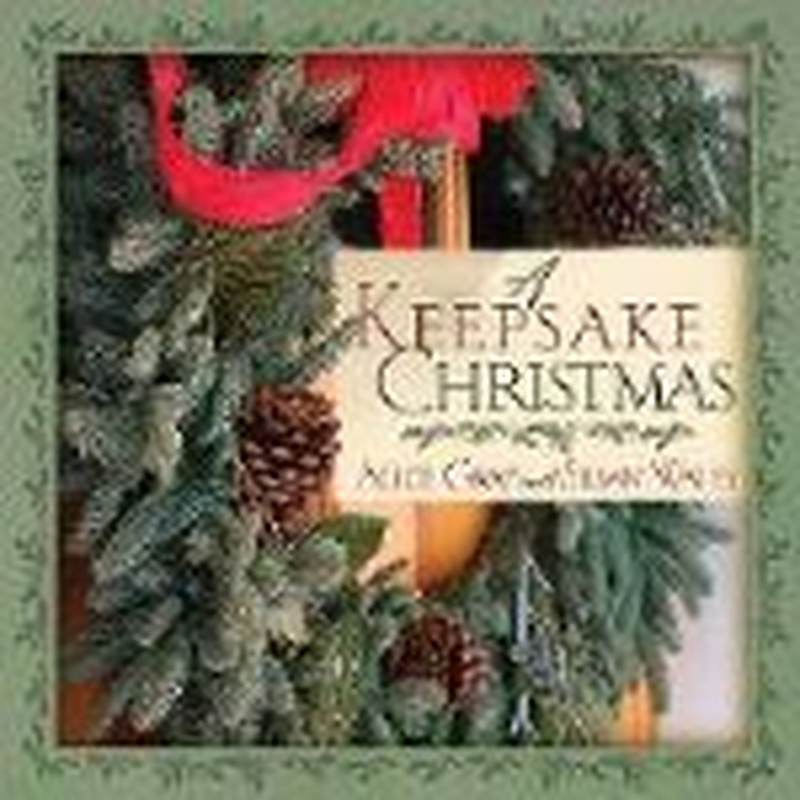 Title:  "A Keepsake Christmas"
Author:  Susan Wales and Alice Gray
Publisher:  J. Countryman
Christmas is a time of tradition, gathering with family, and giving – but most importantly, Christmas is a time to remember the birth of Christ. This is what author Susan Wales, along with co-author Alice Gray, encourages in "A Keepsake Christmas" (J. Countryman, 2005). In Hallmark stores, this book is titled "A Christmas to Remember" and is packed with ideas that will assist in the Christmas celebration.
Wales had a fun tradition when her daughter Meg was growing up. She made an Advent calendar by setting up a miniature Christmas tree with little matchbox-sized packages underneath. Each box contained a scripture, and every day a box was opened and hung on the tree by a ribbon.  Wales now shares her Christmases with her husband Ken.
"My friends tease me because after my divorce they were always trying to fix me up and I used to say, 'If God wants me to meet someone, He'll have to drop him out of an airplane at my feet!'" she says.  "Ken and I met at an airport."
Ken Wales is best known as executive producer for the CBS series, "Christy," based on Catherine Marshall's beloved book; Susan is executive producer of the MovieGuide Awards. They share interests in their work, but even more, they share their love for Jesus where they live in California. "We are very involved with the Christian community in Hollywood and do a lot of mentoring, which we both love," says Wales.
Wales grew up in Roanoke, Alabama, until the age of 14, at which time she and her family moved to Atlanta. "[Ken and I] never spend Christmas at home in California because I live so far away from my aging parents. We go home every Christmas to Atlanta and spend the holidays with them," says Wales. However, as she explains, three years ago that trip almost didn't take place.  Her daughter, Meg, had given birth to Hailey out of wedlock just a few weeks earlier.
"My father, in his late 80s, had no grace left for our prodigal daughter," says Wales. "Ken and I prayed if we should go home that year; but fearing it could be my elderly father's last, we went."
The author continues:  "The day after Christmas, my father ignored the two of them – but my daughter put three-week-old Hailey in his arms and said, 'Papa, God loves you so much He understands why you feel as you do, but He wants to change your heart.' Not a dry eye in the room. The baby has since been a great source of joy to us all, especially my father."
On Christmas morning, Ken reads the Christmas story from the Book of Luke. This was a tradition that Ken's father, a minister, started when Ken was a young child, and he has continued it. Another tradition in her family is the placing of Jesus in the manger. "Our daughter Meg always put Baby Jesus in the crèche in our nativity set on Christmas morning," says Wales. "Now her daughter Hailey is old enough to do it."
"A Keepsake Christmas" is a must-have book. "There is a special section in our book on how to do the Advent service in your home for your family," says Wales. "It involves lighting candles, reading scriptures, and praying. I think this is one of the most important ways to prepare our hearts for the Christmas season." Many well-known people shared their Christmas traditions for this book, including First Lady Laura Bush, the Billy Graham family and co-author Alice Gray.
Gray is a best-selling author with nine-million books in print. "She's amazing!" says Wales. "As a writing partner, she's so great and wants excellence in all she does – and I think that's so important when you are representing the Lord. I believe as a Christian [that] 'iron sharpens iron,' and I know she really brings out the best in me. She's inspired me to become a better writer. I'm truly blessed."
Wales desires traditions that will keep Jesus first. "I had a dream of showing families easy ways to keep Christ in their Christmas celebration," says Wales. This book is the reality of that dream. Wales and Gray would consider themselves successful if just one idea would create a tradition or a memory. Many of the ideas are fresh and traditional, and others are new and innovative.
Another book penned by this duo, "Keepsake for Mothers," comes out for Mother's Day 2006.  And "The Replacement," Susan Wales' sequel to her suspense thriller, "The Chase," hits the bookshelves July 2006. Don't miss these wonderful books from these talented authors.

© 2005 AgapePress.  All rights reserved.  Used with permission.