Kisses of Sunshine for Moms: A Treasure Chest of Memories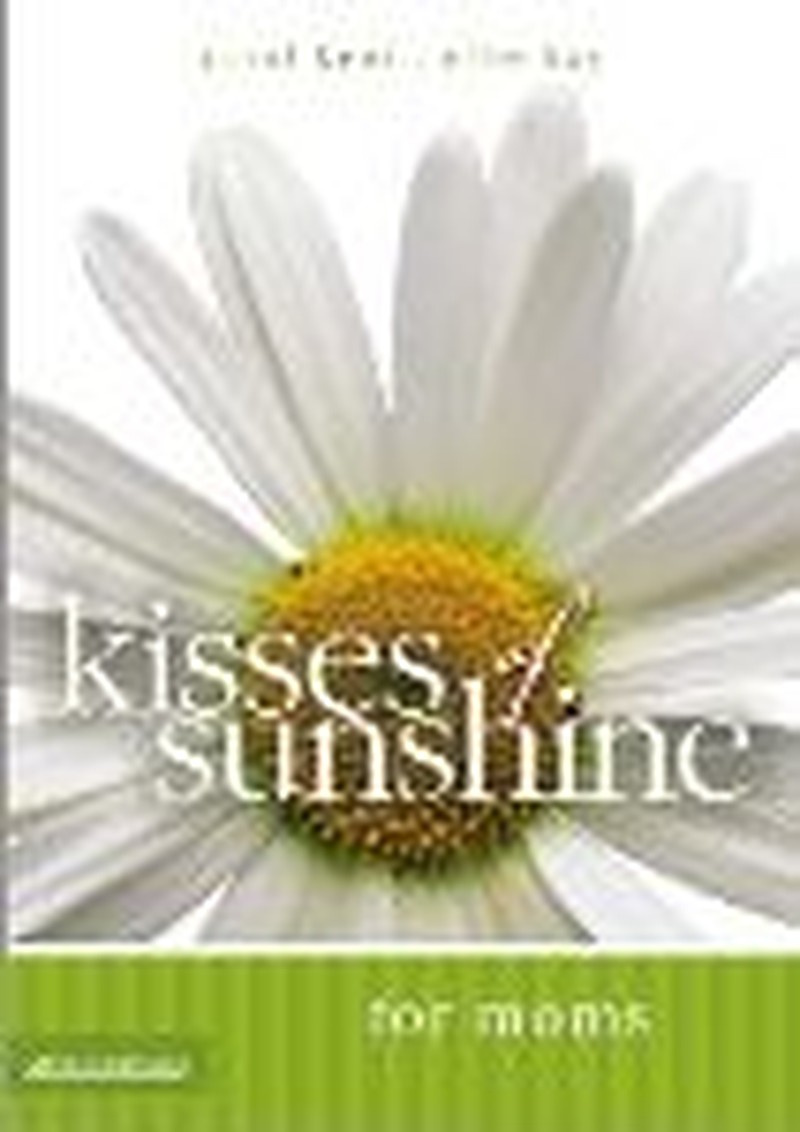 Memory is the treasury and guardian of all things.
— Cicero
Her smile faded.  Her expressions turned wistful.  Her eyes took on a faraway look as she stared into the distance.  "Do you want to hear one of my most vivid memories?" she asked, her voice hesitant, serious, and soft.
"Of course I do," I said, not realizing I would see her differently afterward.
Mom and I had been enjoying a rare and wonderful mother-daughter moment, sipping coffee at the kitchen table.  We had been digging up and dusting off memories – buried treasures – from the shelves of our minds that the other had either long forgotten or remembered differently.  We held them up to each other like priceless jewels to be studied, admired, and put back for safekeeping.  Our sharing had been laced with laughter, so her sudden mood change surprised me.
"I'm remembering a morning when you were little and your dad had been out of work for quite a while," Mom said.  "Money was tight.  We had enough to eat, but no extra servings.  That morning, after our breakfast prayer, I poured you and your sister small glasses of orange juice.  When you finished yours, you held up your glass and asked, 'More please?'"
"Oh, how I longed to give you more juice, but there wasn't enough.  Feeling terrible, I said, 'Not today, but you may have more tomorrow.'  Afterward I wondered, Why didn't I give you more?  What difference did it make if you drank the juice then or the next day?  To this day I feel awful about saying no."
When she finished, her eyes were brimming with tears; so were mine.  Perhaps I made her feel guilty that day, I thought.  "Oh, Mom, did I cry?  What did I say or do after you said no?"
"Honey, you simply said, 'All right.'"  I felt relieved.
As we talked her memory through, we explored how and why this memory of saying "no" had overshadowed all the times she had said "yes" and immediately given me a second serving.  I assured Mom that saying "no" had not scarred me for life.  I also saw her differently – not only as a mother but also as a woman with memories of experiences that either supported or crushed her dreams and desires.
Mom's memory was not about second servings, it was about symbols.  To Mom, that second serving of orange juice symbolized her desire to give my sister and me the best of everything, whatever we asked, in abundance.  Saying no caused her to feel like a failure in a role that was precious to her – being a mom.  But she is not a failure.  Mom is courageous, loving, and generous.  She has always given my sister and me the best she had to offer.
My childhood memories are filled with loving moments being quizzed by Mom on my times tables and Bible memory verses while doing the dishes together, curling up next to her while she read bedtime stories, filling baskets for the needy while she reminded me that there were people worse off than we were, countless times watching her bake chocolate chip cookies – enough for my sister and me to share with our friends.  I also remember the times I asked her for an extra serving and received it immediately.
As I shared these memories with Mom, her expression changed again; her smile was restored.  Mom's anxiety over the past was replaced with the reminder that God has always met our needs.  And he's still doing that today.
So I tell you, don't worry about everyday life – whether you have enough food, drink, and clothes.  Doesn't life consist of more than food and clothing?  Look at the birds.  They don't need to plant or harvest or put food in barns because your heavenly Father feeds them.  And you are far more valuable to him than they are.  Can all your worries add a single moment to your life?  Of course not. …  So don't worry about having enough food or drink or clothing. …  Your heavenly Father already knows all your needs, and he will give you all you need from day to day if you live for him and make the Kingdom of God your primary concern.  So don't worry about tomorrow, for tomorrow will bring its own worries.  Today's trouble is enough for today.
Matthew 6:25-27, 31-34 NLT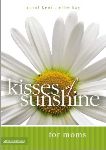 Taken from "Kisses of Sunshine for Moms" by Carol Kent, general editor, & Ellie Kay. Copyright © 2004 by Speak Up, Inc., and Ellie Kay. Used by permission of Zondervan.
Carol Kent is a popular international public speaker best known for being dynamic, humorous, encouraging, and biblical.  She is a former radio show co-host and has often been a guest on Focus on the Family and a featured speaker at Time Out for Women and Heritage Keepers arena events; she has spoken at The Praise Gathering for Believers and at Vision New England's Congress.  She is also a frequent speaker at Women of Virtue events across the country.
Ellie Kay is founder of Shop, Save & Share Seminars.  She's the best-selling author of several books, contributed to numerous others, and has published magazine articles.  She's been featured on television and radio and is a columnist for a newspaper, a magazine, and the Internet – www.homebodies.org.  Ellie Kay is married to Lieutenant Colonel Bob Kay, and they have five children.