Last Chance for Justice Highlights God's Plan
Lindsay Williams

Crosswalk.com Contributing Writer

2013

26 Apr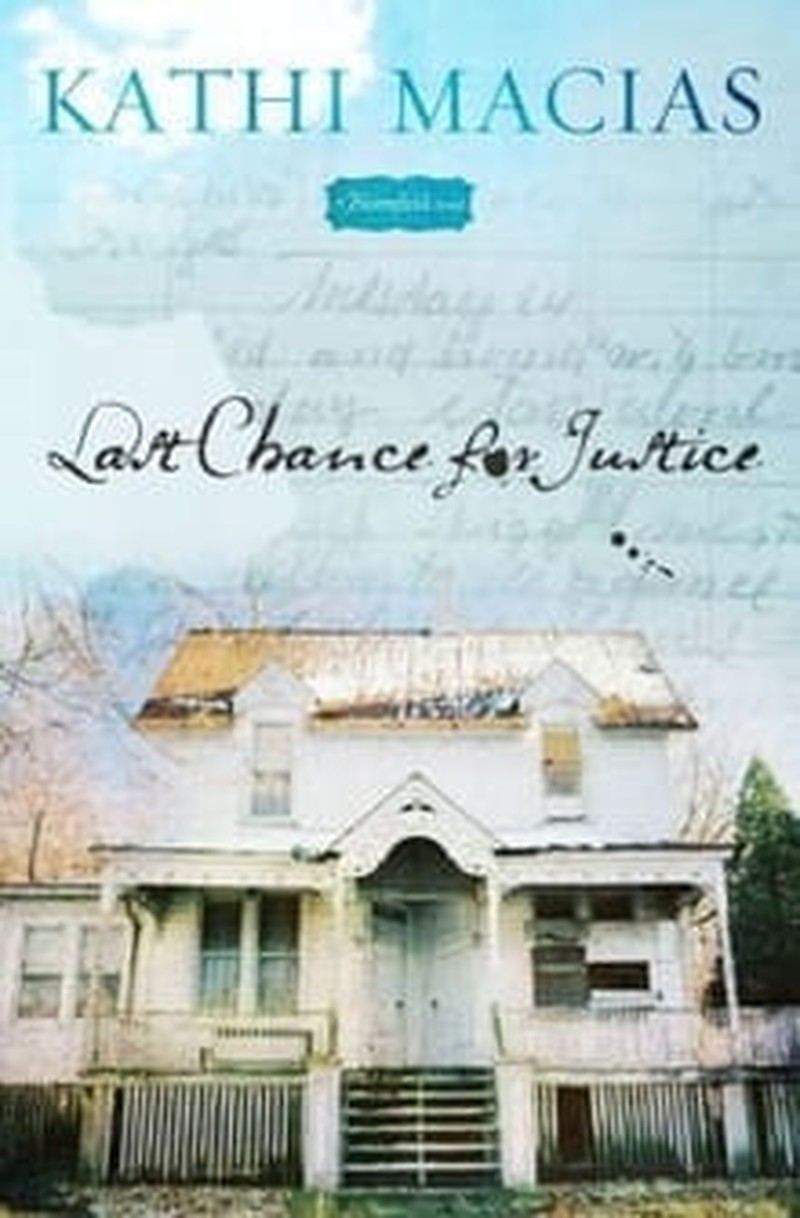 Author: Kathi Macias
Title: Last Chance for Justice
Publisher: B&H
The fourth book in the Bloomfield series, Last Chance for Justice, captures small-town life through the eyes of a weary widow and her grown daughter. Lynn Myers returns to her hometown of Bloomfield to settle her brother's estate following his death. Lynn, herself, is still carrying a heavy burden of sorrow after the recent passing of her husband of 35 years. Her return to Bloomfield forces her to face her past and redefine her future.
Meanwhile, Lynn's daughter, Rachel, is on the precipice of beginning her life as an adult after graduating from Bible college. Without any real direction for her personal or professional life upon graduation, Rachel decides to accompany her mom to Bloomfield. The two women stay in Lynn's late brother's mysterious, creepy mansion, residing directly beside a cemetery. They soon discover that secrets were buried with Lynn's brother, Myron. Determined to carry on his legacy, Lynn and Rachel set out to solve the unresolved mystery of Last Chance Justice, a young boy Myron befriended who was unrightfully accused of a crime before his untimely death.
As mother and daughter set out to solve the puzzle and clear Last Chance's name, two of Bloomfield's most eligible bachelors take an interest in Rachel. Hayden Blackstone is a recently divorced CPA, while John Currey is a handsome, eager youth pastor. Rachel must decide where her future lies. Is it with either of these two men, and more importantly, is it in Bloomfield?
At the same time, Lynn must deal with unresolved feelings of peer pressure unearthed by her return to Bloomfield. Throughout the novel, she wrestles with small-town gossip and what other people think about her. She also must decide where her place is in life now that her husband is gone and her daughter is poised to start a life of her own.
Both women set out on a quest of self-discovery that lead them in different directions. Macias does a lovely job of developing her two main characters. Lynn is oftentimes judgmental and overprotective, but the depth of her love for her daughter is evident in the way she looks at her with adoration and in the sweet thoughts readers are privy to as she obviously dotes on her only child. Rachel is nearly perfect—almost too perfect—always put together, unassuming, polite and charming, instantly likable. Although readers might have a hard time identifying with the two heroines, especially Rachel, who appears to be infallible, readers will feel as if they are growing right alongside Lynn and Rachel. Thankfully, the cast of colorful characters residing in Bloomfield add texture and humor to the story. Bloomfield shares some similarities with Jan Karon's Mitford, although there isn't time for all of the town's residents to fully evolve.
Overall, the small-town aspect of the book is delightful. The close-knit mother-daughter relationship is unique and endearing, but readers will finish Last Chance for Justice severely wanting. The characters are hardly flawed, making it difficult for readers to enter into a story that feels far-removed from real life. Rachel's love triangle adds a sprinkle of interest, but her dating life is fairly bland, consisting of picnics and trips to burger joints. A kiss on the forehead is as sizzling as it gets. The ending is predictable where both Lynn and Rachel's futures are concerned, and the mystery doesn't seem like that large of an enigma once it's deciphered.
There are, however, some redeeming takeaways. The story encourages readers to reach outside their comfort zone to people who might not necessarily look or act like them. The characters also inspire you to look beyond the surface of someone's exterior. There are plenty of lessons about peer pressure, gossip and how to regard other people's perceptions of you in general. Despite their lack of imperfections, Lynn and Rachel share a rare, close relationship and identifiable feelings and desires that readers will gravitate toward. The plot might be weak, but Last Chance for Justice is definitely laced with an overarching theme that God's plans are supreme, and that's always a reminder worth reiterating.
*This Article First Published 4/25/2013