Life and Death Create No Place to Hide
Glenn McCarty

Crosswalk.com Contributing Writer

2014

23 May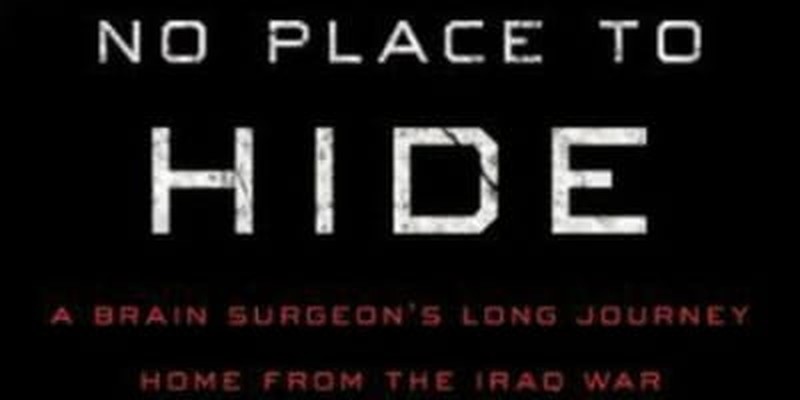 Author: W. Lee Warren
Title: No Place to Hide
Publisher: Zondervan
"A true war story, if truly told, makes the stomach believe," writes Tim O'Brien in The Things They Carried, his classic novel of the Vietnam War. Based on that standard, W. Lee Warren's memoir of combat surgery No Place to Hide certainly qualifies. With its unrelenting description of combat injuries and blood-soaked operating rooms, the book is not for the squeamish. But Warren approaches the subject matter with a certain sensitivity and gentility that renders every single patient he encountered during his 120 days in Iraq with dignity and humanity.
After the fall of Iraq in the spring of 2004, Warren was part of a team from Wilford Hall Medical Center which traveled to the 332nd Theater Hospital at Balad Air Base, the largest US base in Iraq. A board-certified neurosurgeon in San Antonio, Warren left behind a wife and three children for a journey into the upside-down world of a field combat hospital. Immediately, he found himself not only out of his element, but sucked into an unending stream of life-or-death situations in which he was not only inexperienced, but also wildly under-prepared. Several themes emerge from Warren's gripping memoir – the fragility of life, the monstrosity of war, and the dignity of every human being, despite race, creed, or color.
The fabric of Warren's narrative is a description of his day-to-day experiences performing lifesaving brain surgery on the combat victims, Iraq National Guard members, and civilians who were brought to the hospital at Balad. As Warren points out early in the book, his job was to work on anyone who came through the curtain into his operating room, regardless of religious, social, or political status. While this meant often working side-by-side on both the perpetrator and the victims of a roadside bomb attack, it also creates a compelling portrait of tolerance and mercy. For not only did Warren treat all patients with respect, he often encountered stories of US soldiers who risked their lives to save the lives of wounded Iraqi civilians, or even terrorists.
In addition to Warren's work as a surgeon, No Place to Hide also chronicles his spiritual journey throughout his time in Iraq. Warren left for Iraq with a failing marriage and spiritual questions, but found his faith both challenged, and strengthened as a result of his experiences, which included playing in a worship band for a base church service. His description of his spiritual journey is handled gently, without peaks and valleys, but rather as a normal person would travel the path of faith. Perhaps because of his respect for the gravity of the situation and out of deference to those wounded and killed around him daily, Warren seems determined not to turn his narrative into an object lesson or fable. He seems to recognize the small role he played in a much larger conflict, and regularly admits his spiritual journey is no more important or significant than the journeys of those around him.
It is this tact and gentility that is the most winning feature of No Place to Hide. War memoirs are common, and often hit common themes. But – in addition to the brain surgery angle, which provides an innately gripping pathos – the experiences of a combat surgeon provides a window on a part of war rarely reported on, and thus, rarely known by civilians on the home front.
*Publisher 5/23/2014