Living the Dream: Author Patti Callahan Henry
Annabelle Robertson

Contributing Writer

2007

1 Jun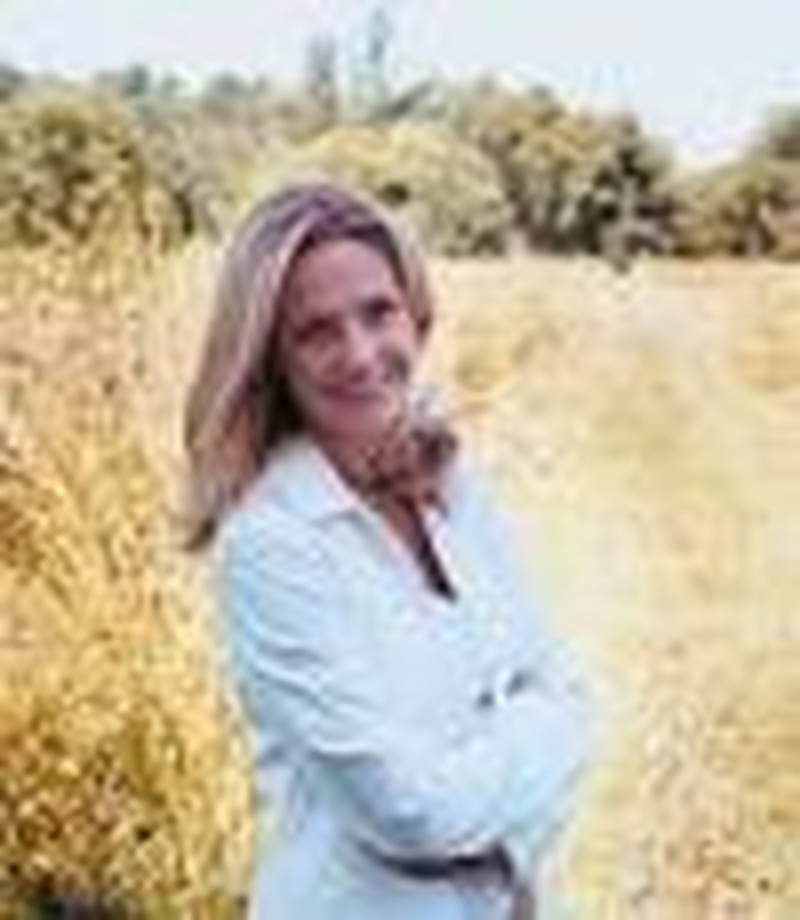 Years ago, when Patti Callahan Henry married and started her family, she had no idea that she would someday be a best-selling author.

A clinical nurse specialist and a strong Christian, Henry had met her husband, Patrick (yes, he's actually named "Patrick Henry!") at Auburn University, where the two were students. After the wedding, Henry quit work to become a full-time wife and stay-at-home mother.
But a decade later, when her oldest child announced that she wanted to be a writer, Patti realized she had abandoned that dream herself. So she sat down and began the task of teaching herself to write. Six years later, Henry's first novel was published to widespread critical acclaim.
A finalist for the Townsend Prize for Fiction and one of only four authors chosen in 2006 by the Reader's Club of America, Henry's fourth novel, Between the Tides (Penguin/New American Library), will hit the shelves on June 5, 2007. It tells the story of Catherine Leary, a young woman who lives with buried memories of a childhood tragedy. When Catherine's father dies, he leaves instructions for Catherine to return to the scene of the accident.
A professor of English literature, her father has always told Catherine that life is a story—and now he wants Catherine to reclaim hers, so that she can finally be set free. Along the way, Catherine will unravel a family mystery and start a brand new chapter of her life.
Henry spoke with me about her new book and what it's like to finally live the dream. Here's what she had to say. . . .


---
Between the Tides is your fourth published novel. Can you tell us a little about the inspiration for it? Where it came from and what was in your heart when you decided to write it?
Between the Tides is actually the first book I ever wrote. This is the novel I wrote when I knew I wanted to be an author, when I made a promise to myself to write. I wrote it seven years ago—then rewrote it, rewrote it again and finally put it away. I pulled it out again last year and rewrote it for the last time. It was a challenge that I couldn't shirk any longer.
As I rewrote the book, I began to see, as we usually do when we engage in a creative act, a mirror to my own journey—not in literal terms, but in the journey of returning to something I said I'd never look at again (just like Catherine Leary, my main character, who said she'd never return to Seaboro).
As for the inspiration, I wanted to tell a story about a woman who refused to look at the past. Her heart was shut off and guarded, and I wanted her to awaken to who she really was and the promise of a life fully lived.
The major theme of Between the Tides is about finding the courage to face the truth, so that we can live with an open and healed heart. Where did this theme come from?
Well, there are many things in the novel that force Catherine to find truth, but another character in the novel uses three questions to help her open up and talk. These questions are:
What do you want to be doing when you die?
What do you want your tombstone/obit to say about you?
What would you regret not having done?
These questions, along with a journey to her old hometown—where she also revisits her favorite novel—allow her to open her heart for the first time since childhood.
You're a strong Christian as well as the daughter of a Presbyterian (PCA) minister. How does your faith work its way into your writing?
I always say that all great stories are just an echo of THE great story. So, in that respect, I hope that my novels open the hearts and minds of those who read the stories. I don't "preach" in my novels, but I hope and pray that the larger themes of forgiveness, sense of purpose and unconditional love thread their way through my words.
Why did you opt for a secular publisher instead of a Christian one?
It wasn't a conscious decision at the time. My goal was to find the editor and publishing house that understood my work and was excited about the potential for future work—and that was Penguin/NAL.
You grew up in the suburbs of Philadelphia, spent your summers in Cape Cold, Miss., and attended high school in South Florida. Now you live in Atlanta, Ga. Yet you always set your books in the Lowcountry of South Carolina. Why is that?
In the Lowcountry, I found that my heart slowed down. It offered me not only peace and quiet, but was also reminiscent of my days in Cape Cold—those slow summers where kids could be kids. The Lowcountry setting has worked well for my stories as the land is a character and moves the story forward.
What does the writing process involve for you? Where do you begin, and how do you get your ideas?
I begin with a 'what if' and the characters are usually wrapped up in that 'what if'. Then I start to write the story and thoughts of the characters. I wish I was better about outlining and pre-plotting, but my mind seems to work through the story as I write. My ideas and inspiration come through the writing; only in the work do I know where the work is going.
Like most authors, you're often on the road or at home, working on a book. How does this affect your family life?
Fortunately, I'm at home the majority of the time. My traveling is limited to intermittent weekends and then a book tour at book release. I work when the kids are in school or asleep. Home is my priority, and I work the writing and traveling around family. I've been at home full time since my firstborn arrived fourteen years ago, and a book tour is hard on all of us (I'm gone four or five days at a time for a few weeks). But then the rest of the year is me bugging them all day every day!
Now that you're a mother and a successful author, are you finally living the dream?
In the chaos of writing, publishing, and raising a family, I always try to step back and take a look at where I am and be grateful for this journey, instead of trying to figure out what is next. Publishing is a strange business; you're always working on something way out in the future, and it's easy to forget to be grateful for what I have right now, which is that my fourth novel on the shelves.
Looking back, is there anything you would do differently?
No. I can't think of anything—this is a long journey and I'm just taking it step by step.
What are the answers to the three questions you ask in your book?
Everyone has to answer the questions for themselves. It's great fodder for book group discussions.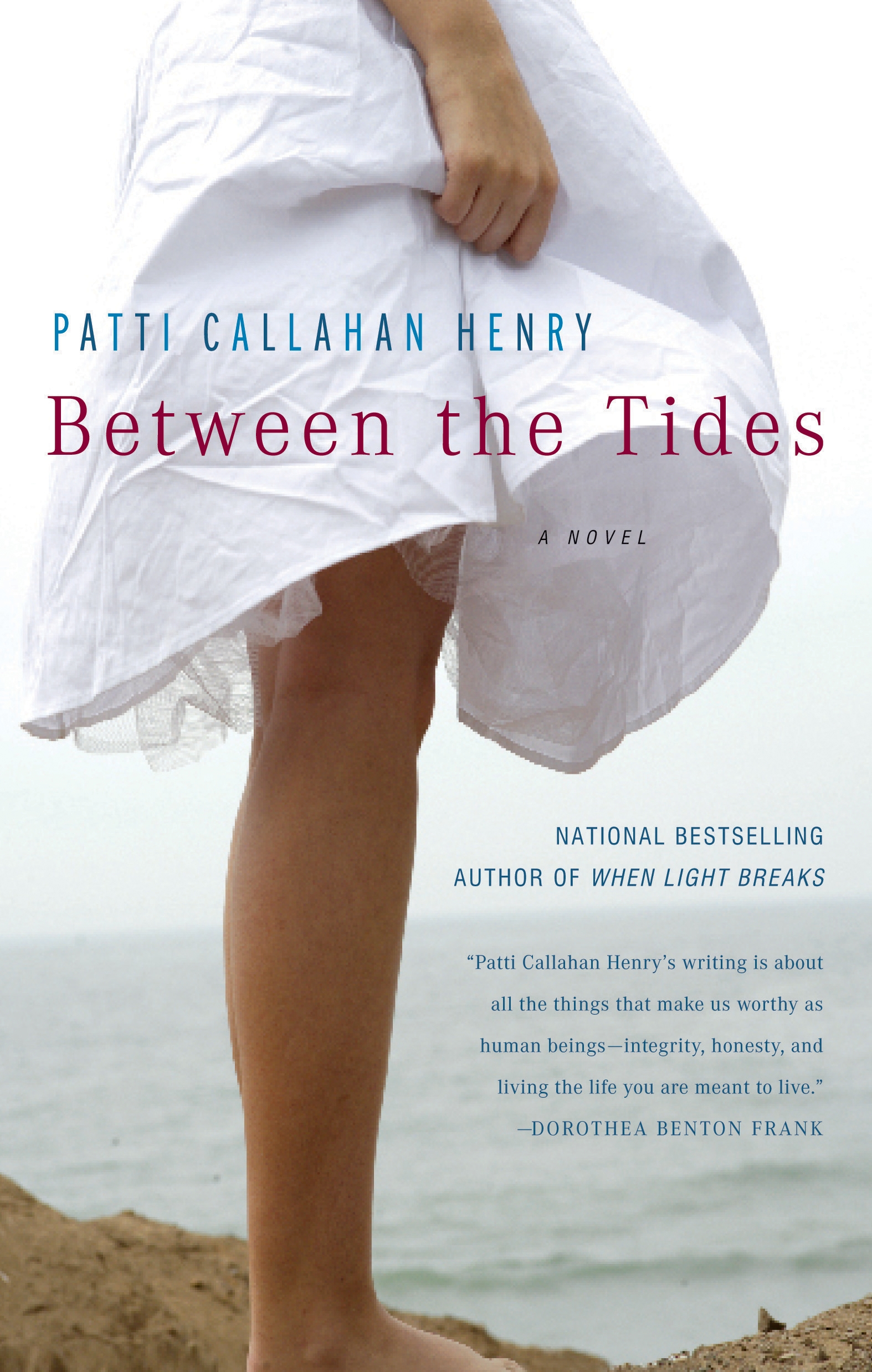 Between the Tides releases on June 5, 2007 from Penguin/New American Library. For more information about Patti Callahan Henry, please visit her web site at www.patticallahanhenry.com.